We are delighted to share with you Watkins' 2021 list of the 100 Most Spiritually Influential Living People – spiritual teachers, activists, authors and thinkers that change the world. The list came out in print in issue 64, Winter 2021 of Watkins Mind Body Spirit magazine on January 12.
To see the full list, please click here.
Here, you can read more about each of the winners, counting down to our number 1 Most Spiritually Influential Living Person of 2021.
---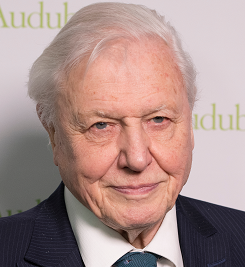 10 David Attenborough NEW
Sir David Attenborough's career as a naturalist and broadcaster has spanned nearly seven decades. While working on the Zoo Quest series (1954-64) he had his first opportunity to undertake expeditions to remote parts of the globe to capture intimate footage of rare wildlife in its natural habitat. He has since established himself as the world's leading Natural History programme maker with several landmark series, including Life on Earth (1979), The Living Planet (1984), The Trials of Life (1990), The Blue Planet (2001), and Blue Planet II (2017). Knighted in 1985, Sir David stands at the forefront of issues concerning the planet's declining species and conservation. His book, A Life on Our Planet: My Witness Statement and a Vision for the Future, published in October and is due out in paperback in July.
Born in Isleworth, Middlesex, England
8 May 1926 (Taurus/Tiger)
Broadcaster, Naturalist, and Presenter
---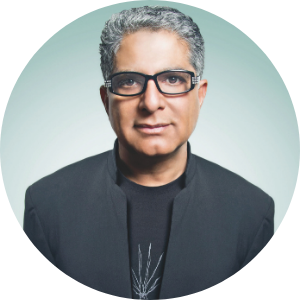 9 Deepak Chopra
Deepak Chopra is the founder of The Chopra Foundation, co-founder of Chopra Global and Jiyo.com, and a world-renowned pioneer in integrative medicine and personal transformation. He is the author of more than 85 books translated into over 43 languages, including numerous New York Times bestsellers such as Quantum Healing, Ageless Body Timeless Mind, and The Seven Spiritual Laws of Success. He serves as a Clinical Professor at the University of California, San Diego, and hosts the #1 health and wellbeing podcasts Infinite Potential and Daily Breath. His latest book Total Meditation: Stress Free Living Starts Here published in September and a new edition of Ageless Body, Timeless Mind published in December as part of the Rider Classics series.
Born in New Delhi, India
22 October 1946 (Libra/Dog)
Physician, writer and public speaker
---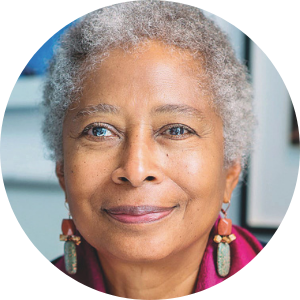 8 Alice Walker
Alice Walker is best known for her 1982 novel The Color Purple, for which she won the Pulitzer Prize for Fiction. Her most recent book, The Cushion in the Road: Meditation and Wandering as the Whole World Awakens to Being in Harm's Way, was published in paperback in 2014. In 2016, Walker was awarded the Mahmoud Darwish Literary Prize for Fiction. Her latest collection of poems, Taking the Arrow Out of the Heart (New Poems), was published in 2018. 2019 saw the publication of Alice Walker's Metaphysics: Literature of Spirit by Nagueyalti Warren, which examines the philosophy and worldview present in Walker's writing. Gathering Blossoms Under Fire: The Journals of Alice Walker, edited by Valerie Boyd, is due to be published in April 2022.
Born in Eatonton, Georgia, USA
9 February 1944 (Aquarian/Monkey)
Author, Poet, and Activist
---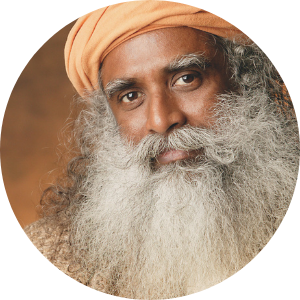 7 Sadhguru
Sadhguru is a yogi, author, and internationally renowned speaker. In 1992, he established the Isha Foundation, a non-profit organisation offering transformational yoga programmes for inner wellbeing and inspiring social outreach initiatives. In 2017, Sadhguru was conferred the Padma Vibhushan award by the Government of India in recognition of his contribution towards exceptional and distinguished service. A new video platform, Sadhguru Exclusive, offers never-before-seen content, including: Rare & Unseen, videos from private and intimate meets, and Spiritual Guidance: Seeker's Compass, a collection of Sadhguru's answers over the last three decades, addressing every predicament a seeker could face. Sadhguru's most recent books are Inner Engineering: A Yogi's Guide to Joy (2016), which was a New York Times bestseller, and Death: An Inside Story, which published in March 2020.
Born in Mysore, Karnataka, India
3 September 1957 (Virgo/Rooster)
Yogi, Author, and Speaker
---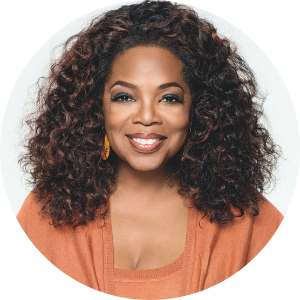 6 Oprah Winfrey
Named the "Queen of All Media", Oprah Winfrey might just be the most influential person in the world. She has discovered and advocated many spiritually influential thinkers—from Eckhart Tolle to Michael Singer – and her multi-award-winning talk show became the highest-rated program of its kind in history. In 2008, she formed her own network, Oprah Winfrey Network (OWN). The richest self-made woman in America, she is also one of the most generous. By 2012 she had given around $400 million to educational causes, along with over 400 scholarships; and in 2013, she donated $12 million to the Smithsonian's National Museum of African American History and Culture. Recently Oprah has been creating new original programs for Apple's streaming service, Apple TV+: Oprah's Book Club (November 2019), Oprah Talks COVID-19 (March 2020) and The Oprah Conversation (July 2020).
Born in Kosciusko, Mississippi, USA
29 January 1954 (Aquarius/Snake)
Talk Show Host, actress, producer and philanthropist
---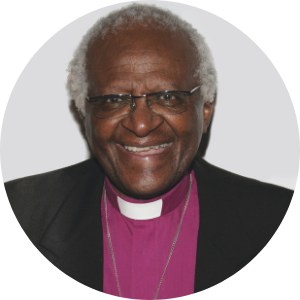 5 Desmond Tutu
Now retired, Tutu was the first black South African Anglican Archbishop of Cape Town. He received the Nobel Peace Prize in 1984 and has campaigned to fight AIDS, tuberculosis, homophobia, transphobia, poverty and racism. The Desmond & Leah Tutu Legacy Foundation was established in Cape Town in 2013, soon after the Archbishop announced his retirement from public life. Guided by the legacy of its founders, the Foundation contributes to the development of youth and leadership, facilitates discussions about social justice and common human purpose, and makes the lessons Archbishop Tutu learned and taught accessible to new generations. Michael Battle's Desmond Tutu: A Spiritual Biography of South Africa's Confessor (March 2021) will introduce readers to Tutu's spiritual life and examine how it shaped his commitment to restorative justice and reconciliation.
Born in Klerksdorp, Western Transvaal, South Africa
7 October 1931 (Libra/Goat)
Cleric and Activist
---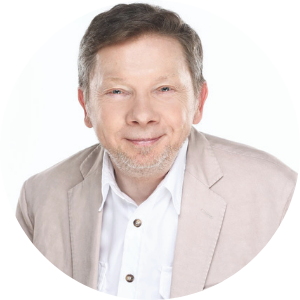 4 Eckhart Tolle
Eckhart is a spiritual teacher and author. At the age of 29, a profound inner transformation radically changed the course of his life. The next few years were devoted to understanding, integrating, and deepening that transformation. At the core of his teachings lies the transformation of consciousness, a spiritual awakening that he sees as the next step in human evolution. His books The Power of Now and A New Earth are two of the best-selling MBS books in the world. A new audiobook/CD set, Essential Meditations with Eckhart Tolle: Guided Sessions and Practical Teachings, came out in February 2020 and December saw the paperback release of Oneness with All Life, a pocket collection of nearly 200 of the most inspiring quotes and passages from A New Earth.
Born in Lünen, Germany
16 February 1948 (Aquarius/Rat)
Modern teacher and writer
---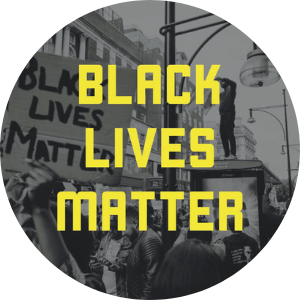 3 Black Lives Matter NEW
Founded in 2013, Black Lives Matter advocates freedom, human rights, non-violence, liberation and justice, and creating space for Black imagination and innovation. BLM affirms the lives of Black queer and trans folks, disabled folks, undocumented folks, folks with records, women, and all Black lives along the gender spectrum. Featured on the cover and in Time's '100 Most Influential People in the World' list 2020, its founders are: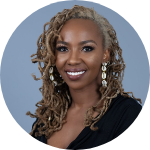 Opal Tometi, a human rights advocate, strategist, and writer, born in Phoenix, Arizona on 15 August 1984 (Leo/Rat). Opal has campaigned for advancing human rights, migrant rights, and racial justice worldwide.
"I have a clear sense of who I am because of my spiritual roots and love for Jesus Christ." – Opal Tometi
---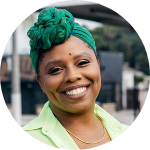 Patrisse Cullors, an artist, organizer, educator, and public speaker, born in Los Angeles, California on 20 June 1983 (Gemini/Pig). Her book, When They Call You a Terrorist: A Black Lives Matter Memoir, became an instant New York Times bestseller.
"The fight to save your life is a spiritual fight." – Patrisse Cullors
---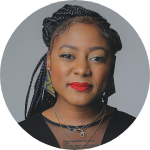 Alicia Garza, a civil rights activist and writer, born in Oakland, California, on 4 January 1981 (Capricorn/ Monkey). Her book, The Purpose of Power: How We Come Together When We Fall Apart, published in October.
"Love God Herself." – Alicia Garza
---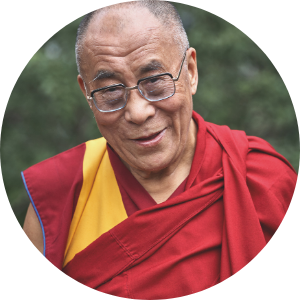 2 Dalai Lama
Tenzin Gyatso is the 14th Dalai Lama and the spiritual leader of the Tibetan people. Tibetan Buddhists believe him to be a reincarnation of his predecessors and the Buddha of compassion. Awarded the Nobel Peace Prize in 1989, he has made an incredible contribution to global spirituality. Released to honour his 85th birthday celebrations in July 2020, the album 'Inner World' is an offering of the Dalai Lama reciting mantras and giving short teachings all woven to a bed of music. In a Time magazine statement on the pandemic, the Dalai Lama wrote, "this crisis shows that we must all take responsibility where we can. We must combine the courage doctors and nurses are showing with empirical science to begin to turn this situation around and protect our future from more such threats."
Born in Taktser, Tibet
6 July 1935 (Cancer/Pig)
Spiritual Leader
---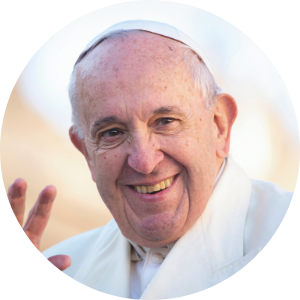 1 Pope Francis
Pope Francis is the 266th Pope of the Catholic Church. Known for his humility, his emphasis on God's mercy, his concern for the poor and his commitment to interfaith dialogue, he has a less formal approach to the papacy than his predecessors and maintains that the church should be more open and welcoming. In 2020, Francis cancelled his audiences at St. Peter's Square to prevent crowds from gathering and spreading the COVID-19 virus, encouraged priests to visit patients and health workers, urged the faithful not to forget the poor, and on the feast of St. Francis, published the encyclical Fratelli tutti on fraternity and social friendship using St. Francis' own words to describe our universal brotherhood and sisterhood. 2020 also saw the publication of two books by Pope Francis: Life After the Pandemic (June) and Christ in the Storm: An Extraordinary Blessing for a Suffering World (October).
Born in Buenos Aires, Argentina
17 December 1936 (Sagittarius/Rat)
Current Pope
---
To read the Most Spiritually Influential Living People in 2021 List countdown from 100–71, please click here.
To read the list from 70–41, please click here.
To read the countdown from 40–11, please click here.