We are delighted to share with you Watkins' 2021 list of the 100 Most Spiritually Influential Living People – spiritual teachers, activists, authors and thinkers that change the world. The list came out in print in issue 64, Winter 2021 of Watkins Mind Body Spirit magazine on January 12.
To see the full list, please click here.
Here, you can read more about each of the winners, counting down to our number 1 Most Spiritually Influential Living Person of 2021.
---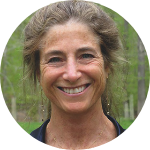 100 Tara Brach, Ph.D
Tara Brach, Ph.D, is an internationally known teacher of mindfulness, meditation, emotional healing, and spiritual awakening. The senior teacher and founder of Insight Meditation Center, Washington, DC, her weekly podcasted talk and meditation is downloaded by over two million people each month. Her books include Radical Acceptance, True Refuge, and her latest, Radical Compassion (January 2020). A new illustrated gift book, Trusting the Gold: Uncovering Your Natural Goddess is due out in June.
Born in Orange, New Jersey, USA
17 May 1953 (Taurus/Snake)
Psychologist, Author and Meditation Teacher
---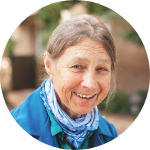 99 Cynthia Bourgeault NEW
Cynthia Bourgeault is a modern-day mystic, Episcopal priest, and internationally known retreat leader. She divides her time between solitude at her seaside hermitage in Maine and travelling globally to teach and spread the recovery of the Christian contemplative and Wisdom paths. A core faculty member at the Center for Action and Contemplation, her books include The Wisdom Jesus, The Heart of Centering Prayer, and her latest, Eye of the Heart, released in September.
Born in West Chester, Pennsylvania, USA
13 March 1947 (Pisces/Pig)
Mystic, Priest and Theologian
---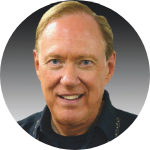 98 Lee Carroll
Lee Carroll is a channeller, speaker and author. He has authored fifteen books on channellings from an entity called "Kryon", the latest being The Recalibration of Humanity (Book 13) and The New Human: The Evolution of Humanity (Book 14). 2019 saw the release of the Kryon Oracle Cards, a 44-card deck offering daily wisdom and spiritual guidance. The accompanying guidebook includes a system where every card has a corresponding quote from Kryon.
Born in USA
15 February 1944 (Aquarius/Monkey)
Channeller, Speaker and Author
---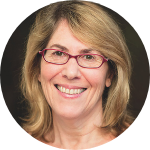 97 Elizabeth Lesser
Elizabeth Lesser is the author of several bestselling books, including Broken Open: How Difficult Times Can Help Us Grow and Marrow: Love, Loss & What Matters Most. She is the cofounder of Omega Institute, recognized internationally for its workshops and conferences in wellness, spirituality, creativity, and social change, and is one of Oprah's Super Soul 100. Her new book, Cassandra Speaks: When Women are the Storytellers, the Human Story Changes, published in October
Born in New York, USA
13 August 1952 (Leo/Dragon)
Author and Speaker
---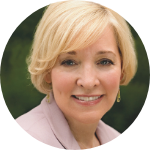 96 Christiane Northrup, M.D.
Christiane Northrup, M.D. is a visionary pioneer and a leading authority in the field of women's health and wellness, who teaches women how to thrive at every stage of life. In 2016, she was named one of Oprah's Super Soul 100. May 2020 saw a newly revised and updated edition of the New York Times bestseller Women's Bodies, Women's Wisdom and a newly revised and updated edition of The Wisdom of Menopause is due out in May.
Born in Buffalo, New York, USA
4 October 1949 (Libra/Ox)
Author and Women's Health Expert
---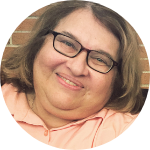 95 Sharon Salzberg
Sharon Salzberg is a meditation pioneer, a world-renowned teacher, and co-founder of The Insight Meditation Society in Barre, MA. She is the author of eleven books, including the New York Times bestseller, Real Happiness, her seminal work, Lovingkindness, Real Love: The Art of Mindful Connection, and her latest book, Real Change: Mindfulness to Heal Ourselves and the World, released in October. Her podcast, The Metta Hour, has amassed over 3 million downloads.
Born in New York City, USA
5 August 1952 (Leo/Dragon)
Author and Meditation Teacher
---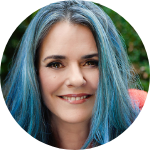 94 Tori Hartman NEW
Tori Hartman is a world-renowned, bestselling author and intuitive. Born and raised in the free-thinking atmosphere of New York's Greenwich Village, Tori has been aware of her abilities since the age of eight. After a near-death experience, she began having a series of encounters with angels that revealed the profound fables that were to become the basis for her international bestselling Chakra Wisdom Oracle Cards. Her most recent project, the Chakra Wisdom Tarot, published in 2019.
Born in Greenwich Village, New York, USA
Author and Intuitive
---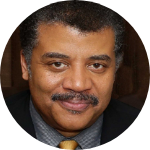 93 Neil de Grasse Tyson
Neil de Grasse Tyson is an astrophysicist, author, and a talented science communicator. Described by Time as 'One of the 'most influential people in the world' and the Sunday Times as 'The most popular scientist in the world', Tyson is head of the world-renowned Hayden Planetarium in New York City, has 14 million Twitter followers, and even has an asteroid named after him. His latest book, Letters from an Astrophysicist, published in paperback in September.
Born in Manhattan, New York City, USA
5 October 1958 (Libra/Dog)
Astrophysicist and Author
"The moment you learn something that touches an emotion rather than just something intellectual, I would call that a spiritual encounter with the universe." – Neil de Grasse Tyson
---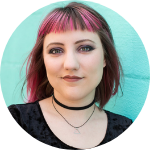 92 Lisa Sterle NEW
Lisa Sterle is a comic artist and illustrator, and the creator of the Modern Witch Tarot, an award-winning modern interpretation of the classic Rider-Waite tarot deck. She has worked with Vault Comics, IDW, BOOM! Studios and many others on properties like Steven Universe and Glow, and is the co-creator of monthly comics Long Lost and Submerged. October 2020 saw the Modern Witch Tarot Journal and the Modern Witch Tarot Coloring Book is due out in May.
Born in San Antonio, Texas, USA
5 July 1990 (Cancer/Horse)
Artist and Illustrator
---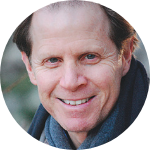 91 Daniel J. Siegel
Daniel J. Siegel is a clinical professor of psychiatry at the UCLA School of Medicine, the founding co-director of the Mindful Awareness Research Center at UCLA, and the Executive Director of the Mindsight Institute. His books include the New York Times bestsellers Mind: A Journey to the Heart of Being Human and Aware: The Science and Practice of Presence. 2020 saw The Power of Showing Up (February), The Yes Brain Workbook (May), and Mind, Consciousness, and Well-Being (September).
Born in California, USA
17 July 1957 (Cancer/Rooster)
Psychiatrist and Author
---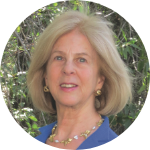 90 Elaine Pagels
Elaine Pagels is a Professor of Religion at Princeton University and best known for The Gnostic Gospels, which Modern Library named as one of the 100 best books of the twentieth century. Her other books include Beyond Belief; The Origin of Satan; Adam, Eve and the Serpent; and Revelations. In 2016, she received the National Medal for the Arts from President Obama. Her latest book, Why Religion? A Personal Story, published in paperback in January 2020.
religion.princeton.edu/people/faculty/core-faculty/elaine-pagels
Born in Palo Alto, California, USA
13 February 1943 (Aquarius/Goat)
Writer and Academic
---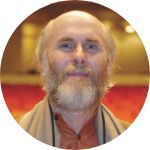 89 David Frawley
David Frawley is an American Hindu teacher and author of over thirty books on the Vedas, Hinduism, Yoga, Ayurveda and Vedic astrology. In 2015 the government of India presented him with the prestigious Padma Bhushan award, honouring his work and writings as a Vedic teacher. 2020 saw the paperback of Vedic Yoga: The Path of the Rishi (July) and his latest book, The Yoga of Consciousness: From Waking, Dream and Deep Sleep to Self-Realization (November).
Born in Wisconsin, USA
21 September 1950 (Virgo/Tiger)
Vedic Teacher and Author
---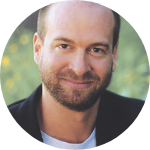 88 David Deida
David Deida is a spiritual teacher and author who has revolutionized the way men and women grow spiritually and sexually. His books include Finding God through Sex, Intimate Communion, Wild Nights, The Enlightened Sex Manual, and The Way of the Superior Man: A Spiritual Guide to Mastering the Challenges of Women, Work, and Sexual Desire. A new edition of It's a Guy Thing: An Owner's Manual for Women was published in 2019.
Born in Cleveland, Ohio, USA
18 March 1958 (Pisces/Dog)
Author and Teacher
---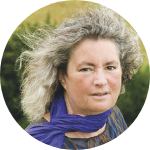 87 Starhawk
Starhawk is a pioneer in the revival of earth-based spirituality and Goddess religion and is the celebrated author of The Spiral Dance, long considered the essential text for the Neo-Pagan movement. As a global justice activist and organizer, she founded Earth Activist Training, teaching permaculture design grounded in spirituality and with a focus on activism. She travels internationally, lecturing and teaching on earth-based spirituality, the tools of ritual, and the skills of activism.
Born in Saint Paul, Minnesota, USA
17 June 1951 (Gemini/Rabbit)
Writer and activist
---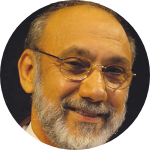 86 A. H. Almaas NEW
A. H. Almaas is the pen name of Hameed Ali, the originator of the Diamond Approach and the founder of the Ridhwan School for Spiritual Development. He is the author of many books, including the Diamond Heart series, The Pearl Beyond Price, The Void, The Alchemy of Freedom, and The Unfolding Now. His latest title, Love Unveiled: Discovering the Essence of the Awakened Heart, with a foreword by Ram Dass, published in April.
Born in Kuwait in 1944
1 April 1944 (Aries/Monkey)
Spiritual Teacher and Author
---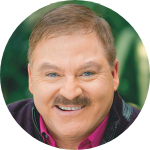 85 James van Praagh
James van Praagh is a psychic medium whose paranormal experiences during the past 30 years have been recorded in his bestselling books Talking to Heaven, Ghosts Among Us, Heaven and Earth, Unfinished Business, and Adventures of the Soul. Van Praagh served as co-executive producer on the CBS show Ghost Whisperer starring Jennifer Love Hewitt. A new edition of Wisdom from Your Spirit Guides: A Handbook to Contact Your Soul's Greatest Teachers was published in 2019.
Born in Bayside, Queens, New York, USA
23 August 1958 (Virgo/Dog)
Psychic Medium and Author
---
84 Adyashanti
Adyashanti is an American spiritual teacher and author. In 2000, a non-profit organization, Open Gate Sangha, Inc., was established to make available his teachings. His books include The Way of Liberation, Emptiness Dancing, Falling into Grace, True Meditation, and The Impact of Awakening. His latest book, Sacred Inquiry: Questions that Can Transform Your Life, published in September and a new book, The Direct Way: Thirty Practices to Evoke Awakening, is due out in April.
Born in Cupertino, California, USA
26 October 1962 (Scorpio/Tiger)
Spiritual Teacher and Writer
---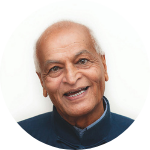 83 Satish Kumar
Satish Kumar is a long-time peace and environment activist and former monk. He settled in the UK after an 8,000-mile peace pilgrimage and took the editorial helm of Resurgence magazine in 1973, a post he held until 2016. He is the founder of Schumacher College and is on the Advisory Board of Our Future Planet. His latest book Elegant Simplicity: The Art of Living Well, with a Foreword by Fritjof Capra, published in 2019.
Born in Sri Dungargarh, Rajastan, India
9 August 1936 (Leo/Rat)
Ecologist and Writer
---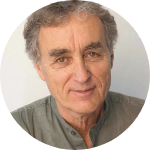 82 Fritjof Capra
Fritjof Capra is a scientist, educator, activist, and author, best known for his 1975 book The Tao of Physics. He is a founding director of the Center for Ecoliteracy in Berkeley, California, and is on the faculty of Schumacher College. His other books include The Turning Point, The Web of Life, The Science of Leonardo, The Hidden Connections, and his most recent book The Systems View of Life, co-written with Pier Luigi Luisi.
Born in Vienna, Austria
1 February 1939 (Aquarius/Tiger)
Physicist and Author
---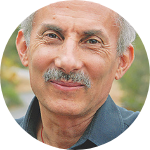 81 Jack Kornfield
Jack Kornfield is one of the leading Buddhist teachers in America. A practitioner for over 40 years, he is one of the key teachers to introduce mindfulness and vipassana meditation to the West. His books include A Path with Heart; After the Ecstasy, the Laundry; Bringing Home the Dharma; and The Wise Heart. His most recent book, No Time Like the Present: Finding Freedom and Joy Right Where You Are, published in 2017.
Born in USA
16 July 1945 (Cancer/Rooster)
Buddhist Teacher and Author
---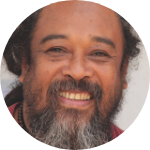 80 Mooji
Mooji has been sharing satsang in the form of spontaneous encounters, retreats, satsang intensives and one-to-one meetings since 1999 with the many seekers who visit him in search of the direct experience of truth. March 2020 saw a revised second edition of White Fire, a collection of close to 800 sayings encapsulating Mooji's essential spiritual teachings. A paperback edition of Vaster Than Sky, Greater Than Space is due to be published in July.
Born in Port Antonio, Jamaica
29 January 1954 (Aquarius/Snake)
Spiritual Teacher
---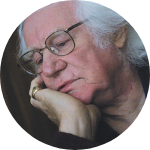 79 Robert Bly
Robert Bly is a poet, author, activist and leader of the mythopoetic men's movement. He is best known for his 1960's poetry collections Silence in the Snowy Fields and The Light around the Body, and his 1990 book Iron John: A Book About Men, a New York Times bestseller. His latest books are More Than True: The Wisdom of Fairy Tales (2018), Collected Poems (2018), and Looking for Dragonsmoke: Essays on Poetry (2019).
Born in Lac qui Parle County, Minnesota, USA
23 December 1926 (Capricorn/Tiger)
Poet and Activist
---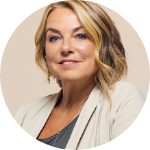 78 Esther Perel NEW
Esther Perel is a psychotherapist and New York Times bestselling author, recognized as one of today's most insightful and original voices on modern relationships. Her celebrated TED talks have garnered more than 20 million views and her international bestseller Mating in Captivity: Unlocking Erotic Intelligence became a global phenomenon. Her latest book, The State of Affairs: Rethinking Infidelity, published in 2017. Esther is also the host of the popular podcast Where Should We Begin?
Born in Antwerp, Belgium in 1958
Psychotherapist and Author
---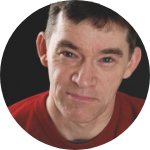 77 Steve Taylor
Steve Taylor is a senior lecturer in psychology at Leeds Beckett University and the author of several bestselling books on psychology and spirituality, including The Fall, Waking from Sleep, Out of the Darkness, Back to Sanity, The Calm Center, The Leap, and Spiritual Science. His latest book, The Clear Light: Spiritual Reflections and Meditations, includes a foreword by Eckhart Tolle.
Born in Manchester, England
30 April 1967 (Taurus/Goat)
Author and Lecturer
---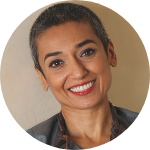 76 Zainab Salbi
Zainab Salbi is a humanitarian, media host, and author. At 23, she founded Women for Women International. In 2016, People Magazine named her as one of the "25 Women Changing the World". She is also the host and creator of several TV shows including #MeToo, Now What?, The Zainab Salbi Project, and her latest, Through Her Eyes with Zainab Salbi at Yahoo News. Her latest book, Freedom Is an Inside Job, published in 2018.
Born in Baghdad, Iraq
24 September 1969 (Libra/Rooster)
Humanitarian, Media Host, and Author
---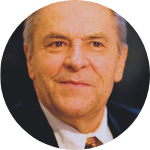 75 Stanislav Grof, M.D.
Stanislav Grof, M.D. is a psychiatrist with over sixty years of experience in research of non-ordinary states of consciousness and one of the founders and chief theoreticians of transpersonal psychology. His books include The Stormy Search for the Self, The Holotropic Mind, and The Way of the Psychonaut. In May 2020, Stan and his wife Brigitte launched Grof Legacy Training, based on Stan's research into psychedelic therapy, holotropic breathwork, transpersonal psychology, and spiritual emergencies.
Born in Prague, Czechoslovakia
1 July 1931 (Cancer/Goat)
Psychologist and LSD Researcher
---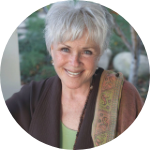 74 Byron Katie
Byron Katie refers to her method of self-inquiry as 'The Work' and promotes the idea that we can liberate ourselves from suffering by not believing/listening to negative thoughts. Katie exemplifies her methods as she has overcome paranoia, suicidal thoughts and severe depression. Time magazine described her as "a spiritual innovator for the 21st century". Her latest book, A Mind at Home with Itself: Finding Freedom in a World of Suffering, published in 2017.
Born in Breckenridge, Texas, USA
6 December 1942 (Sagittarius/Horse)
Author and Speaker
---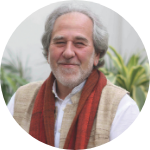 73 Bruce H. Lipton, Ph.D.
Bruce H. Lipton, PhD, is a developmental biologist and an internationally recognized leader in bridging science and spirit. He is best known for promoting the idea that genes and DNA can be manipulated by a person's beliefs in his 2005 bestseller The Biology of Belief. His other books are Spontaneous Evolution: Our Positive Future and a Way to Get There from Here and The Honeymoon Effect: The Science of Creating Heaven on Earth. Dr. Lipton was also the Editor's Pick in the Kindred Spirit Awards 2020.
Born in Mt. Kisco, New York, USA
21 October 1944 (Libra/Monkey)
Biologist and Writer
---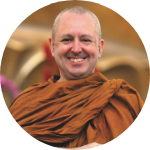 72 Ajahn Brahm
After studying Theoretical Physics at Cambridge University Ajahn Brahm travelled to Thailand to become a monk and train with Ajahn Chah. He is currently the Abbot of Bodhinyana Monastery in Serpentine and the Spiritual Director of the Buddhist Society of Western Australia. His most recent books are Kindfulness, Bear Awareness, and Falling Is Flying. In 2019, he was awarded with the Order of Australia, General Division medal, for services to Buddhism and gender equality.
Born in London, England
7 August 1951 (Leo/Rabbit)
Buddhist Monk, Author and Spiritual Leader
---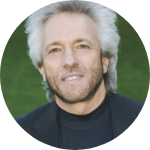 71 Gregg Braden
Gregg Braden is a New York Times bestselling author, researcher, and lecturer. Internationally renowned as a pioneer in bridging science, spirituality and human potential, his books include The Isaiah Effect, The God Code, The Divine Matrix, and Secrets of the Lost Mode of Prayer. His latest book, The Wisdom Codes: Ancient Words to Rewire Our Brains and Heal Our Hearts, published in hardback in 2020 and is due out in paperback in May.
Born in USA
28 June 1954 (Cancer/Horse)
Author
---
To read the list from 70–41, please click here.
To read the countdown from 40–11, please click here.
To read the Top 10 Most Spiritually Influential Living People in 2021, please click here.