By Christine Iverson
Tips and advice on making the most of your garden. Soothe your ills, create tasty recipes and understand old folklore and the history of our common garden plants…
English cottage gardens have a rich and varied history dating back to medieval times when growing food and medicine was a priority for families in post-plague-ridden Britain. A typical family would have used their plot to plant and harvest essential vegetables, herbs and fruit, as well as tend poultry, a small amount of livestock and a beehive. If any flowers were grown, it was because they had a culinary or medicinal purpose. Herbs were dried for use during the winter months or powdered and added to fats and oils to create medicinal salves and ointments. Herbal sachets were carried to sweeten the air, stave off illness and repel witches and demons. Plant knowledge was passed down by word of mouth from generation to generation – very little was written down in the Middle Ages as people were, on the whole, uneducated and illiterate.
It wasn't until the nineteenth century, when food production had become fully commercialized, that cottage gardens underwent a period of reinvention. The Victorians used their gardens to show off their wealth by planting an abundance of blousy flowers to impress their friends. Nowadays, cottage gardens are as desirable as ever, and still include many references to the early medieval and Victorian influences.
Most of the ingredients used in this book are found growing in my own modest cottage garden. I am by no means an accomplished gardener and lean towards the "natural" look to benefit local wildlife. I enjoy swapping plants and seeds with friends and family to save money and I always keep my eyes open for sales at local gardening clubs where friendly advice on growing is always available.
If you have little or no outdoor space, there are many types of plant that thrive in pots; herbs are easy to grow and attract pollinators as well as having many culinary and medicinal uses. Seek out your local farm shop or social enterprise; a lot of them grow without the use of pesticides. Local allotment-holders often sell their produce at much reduced prices and neighbours may well grow something that you could barter for – sourcing ingredients doesn't have to cost the earth.
*  *  *
In 2020 our world changed significantly; access to open country-side was restricted, hedgerows and fields were off limits and we were "locked down" in our own homes for many months. Like a lot of people I found that gardening was hugely beneficial for my well-being, especially after some tricky and stressful times at work. This time certainly made me appreciate my little green patch.
With two nieces in the nursing profession I wanted to make them something natural to calm their poor skin. Constant hand washing was taking its toll and they were really suffering with dry and inflamed hands, which no amount of chemical-laden hand cream would soothe. Unable to venture out into the hedgerows I wandered into my own back garden for inspiration and discovered calendula. Healing Hand Balm was born!
Creating your own simple remedies needn't be daunting; it's just like following a cake recipe but with less familiar ingredients. Start with something simple and you'll soon find the confidence to be a little more daring – but be warned: it's very addictive!
LEMON VERBENA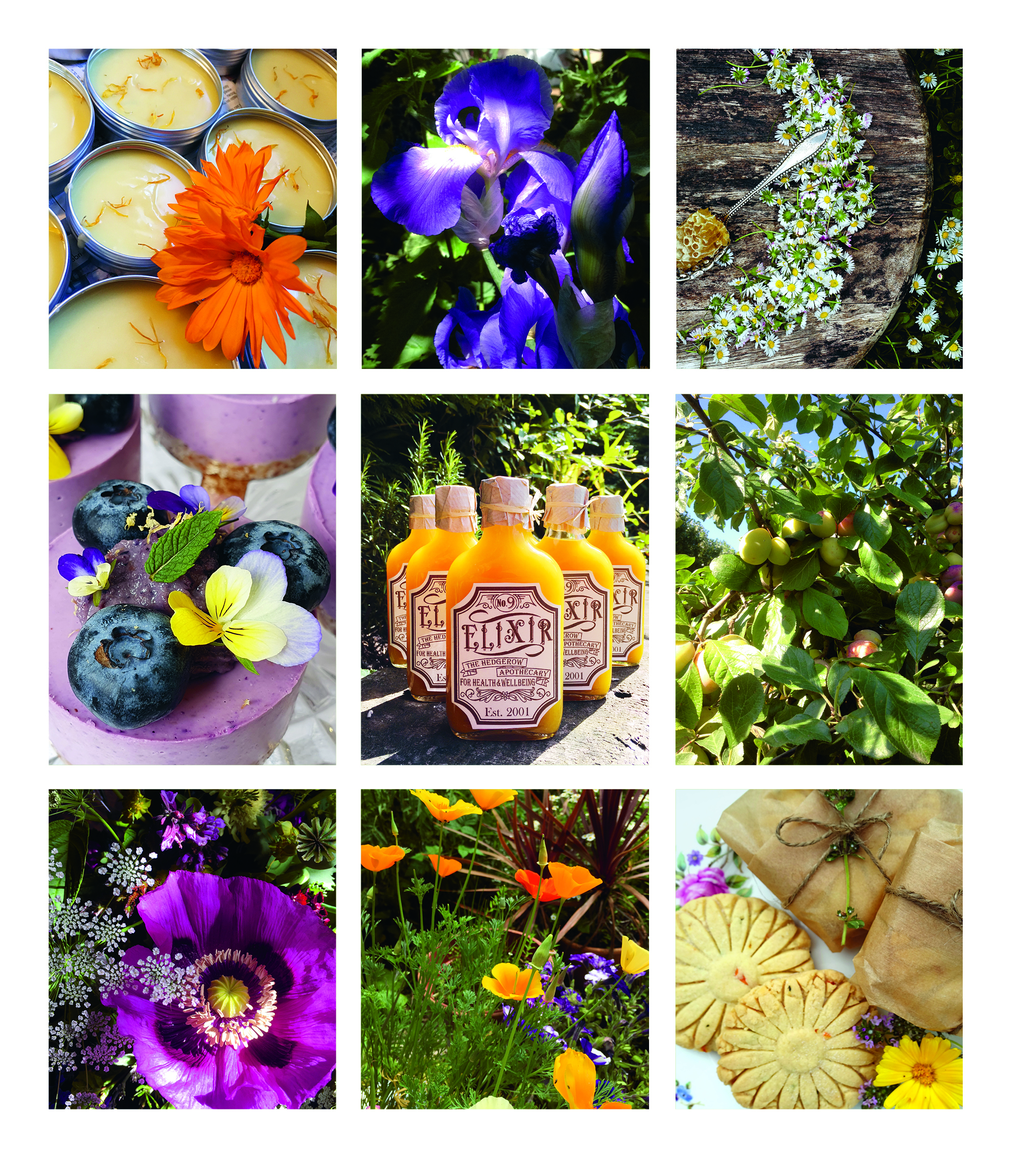 Alternative names: Verveine citronnelle, lemon bee brush, lemon Louisa
HOW TO IDENTIFY: The pale greenspear-like leaves of lemon verbena smell incredibly lemony when crushed, immediately taking me back to my childhood memories of buying a quarter of sherbet lemon sweets from the corner shop after school.
HISTORY: Lemon verbena didn't appear in the UK until the eighteenth century when it was brought over by the Spanish for use in perfumery. By the end of the nineteenth century this tender plant could be found all over Europe in greenhouses and indoor gardens to be used as a flavouring substitute for lemons and distilled into oil for the cosmetic industry.
Victorian ladies placed the leaves in their handkerchiefs and inhaled the scent as smelling salts when overcome by the tightness of their corsets.
FOLKLORE: Wearing a sprig of lemon verbena will make you more attractive to the opposite sex, most probably because you will smell delicious!
The purifying properties of lemon verbena have historically been used to purify altars, while bathing with lemon verbena leaves will cleanse you of any evil influences.
Ancient Greeks slept with lemon verbena under their pillows to give them sweet dreams or drank lemon verbena tea to make them "as strong as Titan".
Lemon verbena is notoriously tricky to propagate from cuttings and it was believed that "anyone who can make cuttings of lemon verbena grow will not die unmarried".
FOLK MEDICINE: The Inca tribes of Peru are believed to be the first people who discovered the wonderful medicinal benefits of lemon verbena using it to help balance the gut bacteria and reduce flatulence as well as harnessing its antioxidant, anti-inflammatory and anti-anxiety properties.
As lemon verbena didn't reach our shores until the eighteenth century it wasn't known to the seventeenth-century herbalist Culpeper meaning that little historical medicinal use from that period is available.
Lemon verbena tea helps with digestion, trapped wind, insomnia and gout, and is drunk to relieve colds and fevers. The scent of lemon verbena can be uplifting, calm the nerves and help to release muscle tension.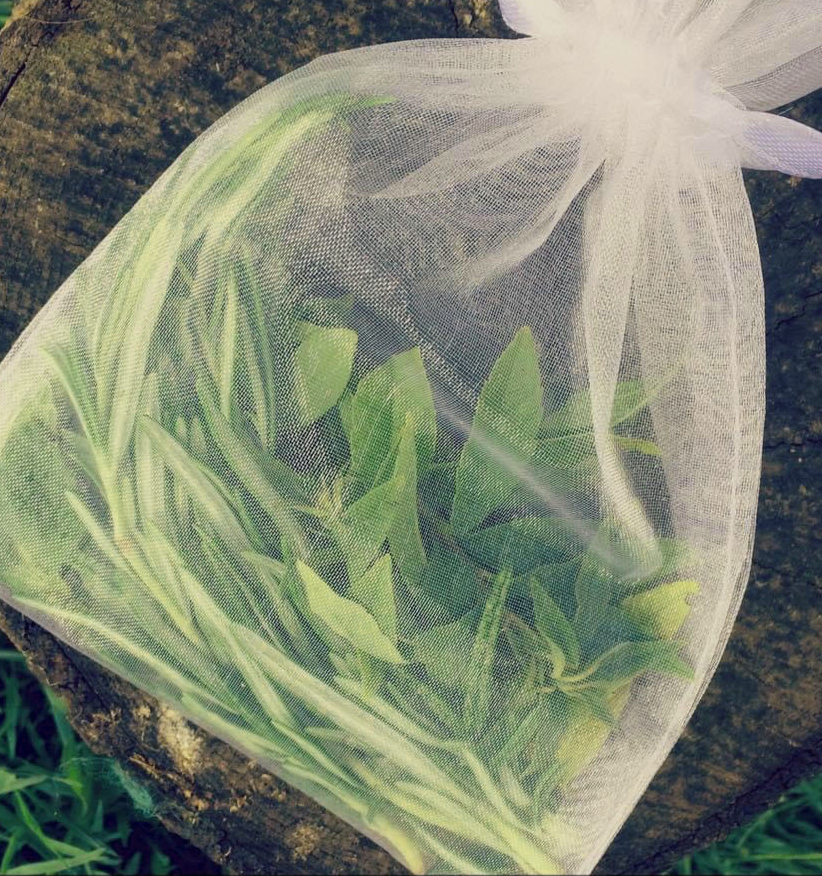 OTHER COMMON USES: Still used for its incredible scent by one famous French cosmetic producer in their lemon verbena range of shower gels, eau de toilette and many other products. Leaves can be placed amongst linens to keep them smelling fresh and repel midges, moths and flies.
HERBAL CAR AIR FRESHENER
Just the scent of lemon verbena makes me smile and I often walk through the garden just so that I can pull my hands through the lemon verbena and inhale deeply – instant happy!
I have a deep loathing of mass-produced air fresheners in my home and car – they just don't smell pleasant and are full of chemicals. This little sachet of loveliness can be made in minutes and hung over the air inlets in your car to make your journey calmer and more enjoyable.
INGREDIENTS
Lemon verbena leaves
EQUIPMENT NEEDED
Small drawstring muslin bag
METHOD
Fill the drawstring bag with the lemon verbena leaves and tie the drawstring securely. Hang over an air vent; gently crush the leaves to release the scent into the car as you drive.
The herbs will dry out and lose their scent after a while, so refresh regularly either with lemon verbena or use your favourite herb. Rosemary, thyme and lavender flowers work well, or try a combination.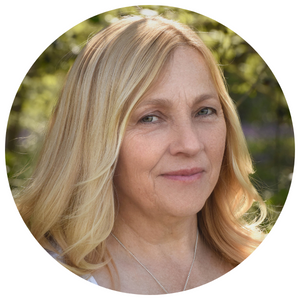 MEET THE AUTHOR
CHRISTINE IVERSON discovered a love of cottage gardens and all things hedgerow after moving to a Sussex downland village in 2001. This fascination led to volunteering as an apothecarist at the Weald and Downland Living Museum where she taught schoolchildren about medieval and Tudor medicine. She runs regular folklore and foraging workshops and gives talks to local women's institutes and horticultural societies. Christine's debut book, The Hedgerow Apothecary, was released in 2019.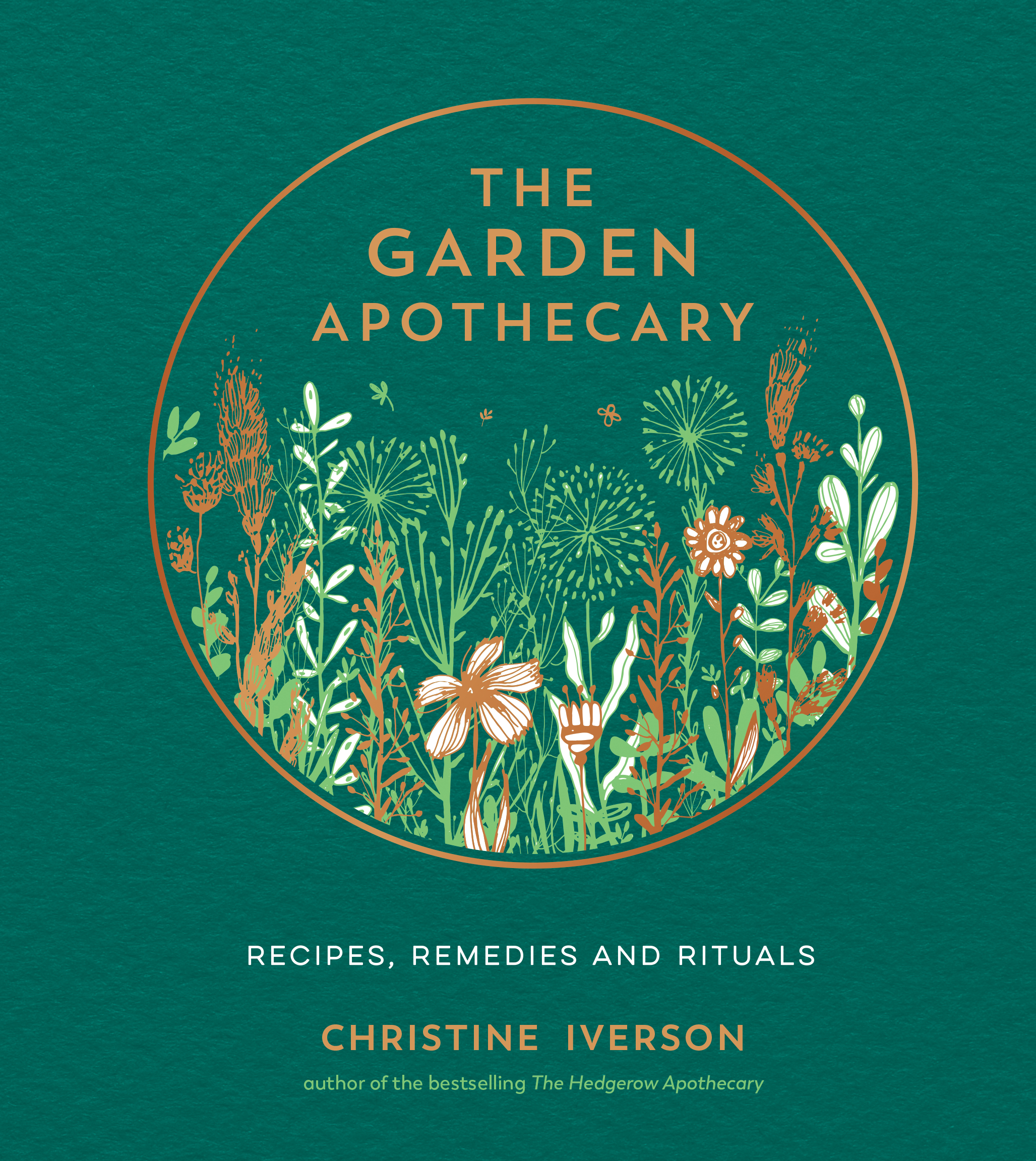 On the web
Instagram: @the_hedgerow_apothecary
Bookshelf
THE GARDEN APOTHECARY: RECIPES, REMEDIES AND RITUALS BY CHRISTINE IVERSON, published by Summersdale, illustrated hardback (208 pages).