By Luke Eastwood
'Samhain was the entry point into winter, a time of hardship, cold and hunger … It was also a time of introspection, of communing with the dead and the otherworld – themes that have somehow survived, albeit distorted, into the modern era.'
The modern celebration of Halloween is derived from the ancient festival of the dead, known in Ireland as Samhain. It is from Ireland that most of the Halloween traditions we have are inherited, through the Irish diaspora. Delving into the ancient past, Samhain: The Roots of Halloween uncovers the history of this festival in Britain and Ireland, including the forgotten goddess Tlachtga and the sacred temple of the Druids in Co. Meath, where the first Halloween fires were lit.
I first visited Tlachtga, the ancient Druidic site now known as the Hill of Ward, in 2004 on Halloween (Hallowe'en) on my own and shortly after that with a small band of Druids. We visited the little-known and abandoned ancient well to the south, still called An Tobar Drui (the Druid's Well), during the sunset, before climbing the hill to the sacred site itself. I distinctly remember the difficulty of lighting a fire, in the dark, in a small skillet, due to the intense wind. From there we journeyed to Tara and finally to Slieve Na Cailleach (Loughcrew) with the sacred flame, ignited at Tlachtga, not by river or horse (of former times) but by car, nonetheless re-enacting an ancient ritual of fire, reaching back into pre-recorded history.
Celebrations at Tlachtga (Hill of Ward) recommenced at Halloween/Samhain 1999, led by locals from the small town of Athboy, Co. Meath. Pagan ceremonies at Tlachtga returned not long after, in 2000, after an absence of hundreds of years, not led by Druids of old but by two
Wiccans, Janet Farrar and Gavin Bone, in a kind of theatrical performance, rather than a religious ritual. This was continued in an evolving form from 2008 onwards by Gemma McGowan, in conjunction with esoteric practitioners of various paths – with her hard work overcoming political fights, opposition and many other difficulties along the way.
In late October 2019 my partner and I drove for more than two hours to St Brendan's Well on the central north side of Valentia Island to collect the holy water from a site that pre-dates Christianity by centuries, if not millennia. We also found what appeared to be the only accessible rowan tree, on the north-east corner of the island, from which I took a small branch with nine bright red rowan berries on it. On the afternoon of Halloween, a few days later, we brought the water and berried branch to Athboy. In the stand of trees (Fairgreen Ringfort) in the town park, alone except for one enthusiastic but uninvited photographer, we used both the holy water, branch and smoke to bless the sacred fire that would be lit after sunset, in preparation for the ceremony on Tlachtga hill itself.
Why did we go to such trouble you may ask? A simple explanation is that Mogh Ruith, supposed father of Tlachtga (after whom the place is named), lived on Valentia Island and, according to mythology, used rowan to great magical effect. His name and that of his daughter, Tlachtga, are once again associated with the festival of Samhain – a long-forgotten Irish religious festival of great importance that is the direct ancestor of modern Halloween. What we did was a small part of a much larger celebration – a bit of craic to some and a deadly serious and solemn spiritual event to others. Either way, Samhain and Tlachtga have once more begun to emerge into the public consciousness in Ireland and far beyond.
The roots of the hugely popular Halloween and its cultural activities have been mostly forgotten and are completely unknown by most non-pagan people who participate in them. However, the story of Tlachtga is not lost – the pathway back into the past is long overgrown but still there, lying in the pages of dusty old books, the folk practices of the Irish (and their diaspora) and indeed, buried in the land itself. The purpose of this book is to bring to light that which has been hidden from all but perhaps currently a few thousand people, for many hundreds of years. This place (Tlachtga) and this festival (Samhain) is a vital part of Irish pre-Christian religious and social culture, one that has somehow survived the passing of time and religious intolerance. It has survived, albeit in a mutated form, to become Halloween, an annual celebration across the world – this is its story.
MEET THE AUTHOR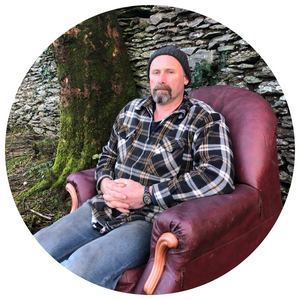 LUKE EASTWOOD is a horticulturist, author, artist and musician who lives in County Kerry. He has written books on gardening and folklore and was the co-author for Kerry Folk Tales (THP, 2019). Luke is the founder of the Irish Druid Network. He speaks at many events about his books, Druidry, and social and environmental issues.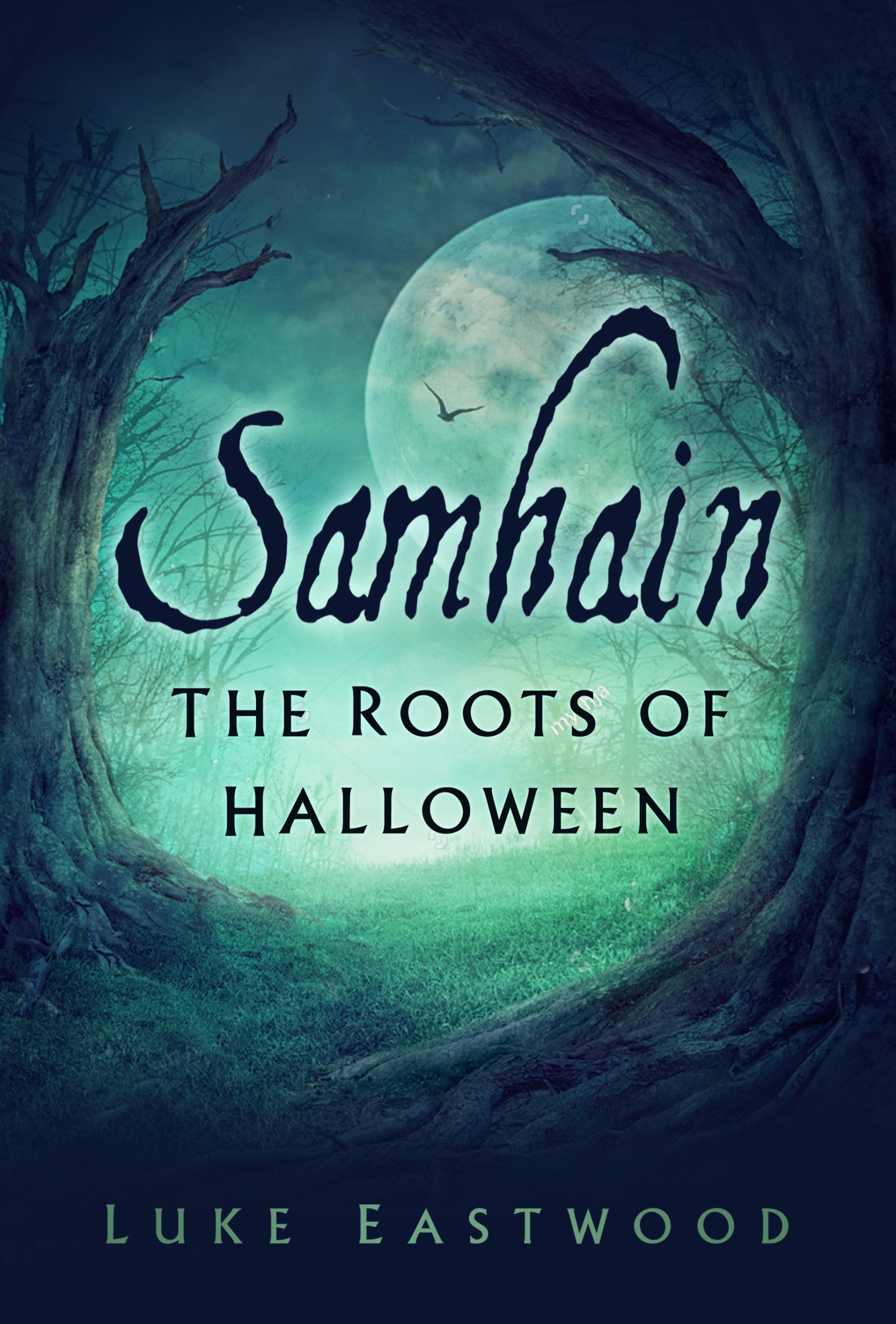 On the web
lukeeastwood.com
Bookshelf
SAMHAIN: THE ROOTS OF HALLOWEEN BY LUKE EASTWOOD, published by The History Press, paperback (144 pages).