Dr Bob Woodward introduces his new book, the culmination of years of conversing with several spirit guides
by Dr Bob Woodward
I have been working cooperatively and consciously with spirit guides for the past fifteen years. This came about in the first place through my contact with Anne Lewis, a spiritual medium living in Yorkshire. Through Anne I became aware of my two principal guides, whom I know as Dr John and Joshua Isaiah. At John's suggestion I began to practise 'sitting in the silence' in order to become receptive to his thoughts, via mental telepathy.
I gradually became more confident about my ability to communicate in this way, through clear thoughts, with both him and Joshua. The process and path I went along to achieve this level of rapport, I then described in my earlier book, Spirit Communications, published in 2007. 
I continued to engage in regular communications with these particular guides, and also with some others in Spirit, including my niece's son, Mathew, who died in 2006, aged eleven, from cancer.
Ten years following this first book concerning contact with my guides, in 2007 I had the impulse to write another, in order to enable the guides to bring through their teachings. In response to my initiative, I started to become aware of some additional guides. One of these, whom I know as Markos, was introduced to me through a reading I received from the psychic artist Peter John.  However, other guides soon followed suit, making their presence known to me in various ways. Quite often this was by my being attracted to read a particular book. The name of the new guide then mentally came to me. 
In this way I found that there was a circle of eight guides, who wished to work with me on my second book.  This circle included the Nature god, Pan, and my own guardian angel, Philip.  The book contained their respective teachings was entitled Trusting in Spirit – The Challenge, published in April 2018. An important chapter in the book is on 'Methodology'. Having an academic background in university-based research projects, I consider it essential to describe, as clearly as possible, the way of doing any research project.
In particular, I emphasised that my spirit communications do not entail going into any sort of trance state, but always take place in wide-awake consciousness. As a life-long student of Rudolf Steiner's Anthroposophy, I set great store on intuitive thinking as a spiritual activity.
Near the end of Trusting in Spirit, I proposed that a third book should still be written. Namely, one that, 'will aim to bring through knowledge of the spirit worlds per se as given by the guides'. This new inquiry began already in May 2018, and was published by Clairview Books in September 2020.
It is called Knowledge of Spirit Worlds and Life After Death, as received through spirit guides, and aims to enlighten us about the spiritual dimensions in which we already live (mainly unconsciously) and also about the so-called 'afterlife' following our physical deaths. 
This unique book is, once again, based on working in free cooperation with my guides. It also contains chapter commentaries, referring to Steiner's extensive researches. As such, I am not actually trying to convince anyone of the truth of what is contained in this book. Everyone must, I feel, be free to decide for themselves what they are prepared to accept and 'take on board', at any particular time. However, the book is offered in all sincerity, to provide some answers to the many questions which arise as soon as we start to wonder about the deeper meanings of our lives.
Particularly now, in the time of the pandemic, when we are forced to live with uncertainties and a degree of anxiety and fear, the information given by the guides can be very reassuring and supportive. Certainly my own motivation is purely that it may prove helpful for others to read and to think about.
Indeed, the very challenges of our times may, perhaps, spur many of us on to seek a more spiritual perspective, to complement the material view we already have? Maybe by not necessarily turning to traditional religious points of view, but instead to discover an innate 'spirituality' which lives in each of us, as well as in the wider cosmos.
I wish you all good health, and much inner strength.
Find out more: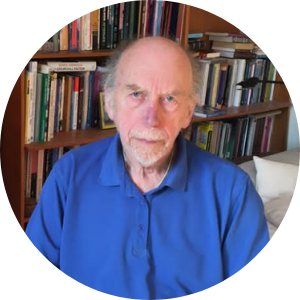 Dr Bob Woodward, born 1947, has MEd and MPhil degrees from Bristol University and a PhD from the University of the West of England. He lived and worked for forty years in a Camphill Community with children with special educational needs. He is a spiritual healer, as well as the sole author of five books and the co-author of a book on understanding autism. Bob is married, with five children and ten grandchildren.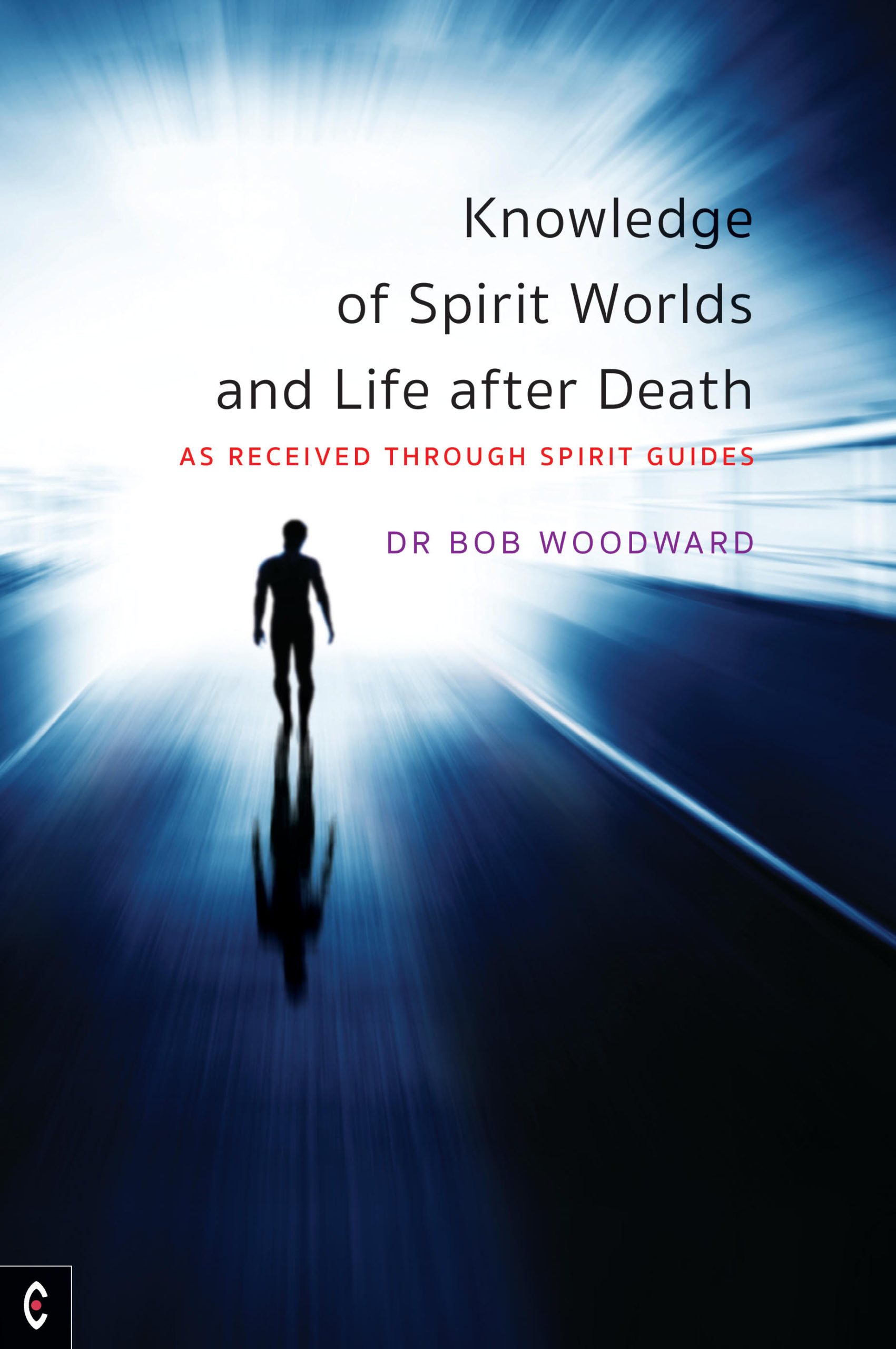 Bookshelf:
Knowledge of Spirit Worlds and Life After Death: As Told by Spirit Guides by Dr Bob Woodward, published by Clairview Books, 166 pages, paperback.