Author Jenny Chapman shares the musical messages she received from the other side after the passing over of her late partner, Kevin.
---
by Jenny Chapman
The old wooden door to the small whitewashed church was locked. Beyond the sheer rock the tiny building was nestled into, and off to the right along a grassy slope, was a cave. That's where my ceremony took place. Just the two of us, Kevin and I, accompanied by the spirits of place, the sound of my tiny rattle and a whitish yellow candle stump that had burned lower and lower over the last three days.
It was the first anniversary of Kevin's passing and I had asked Chrysoula and her young cousin Thodwris to be at a church – any church – at noon, to light this candle. Twelve o'clock midday was the time they turned Kevin's hospital machines off. We drove up to the remote Greek church of Agioi Anargyroi with only a few minutes to spare. Set high above the Monemvasia shoreline and tucked into a perpendicular rock face, this little church is famous for two healers, the Holy Apostles, who were sainted for the miracles they performed and for curing the incurable without profit. It seemed appropriate.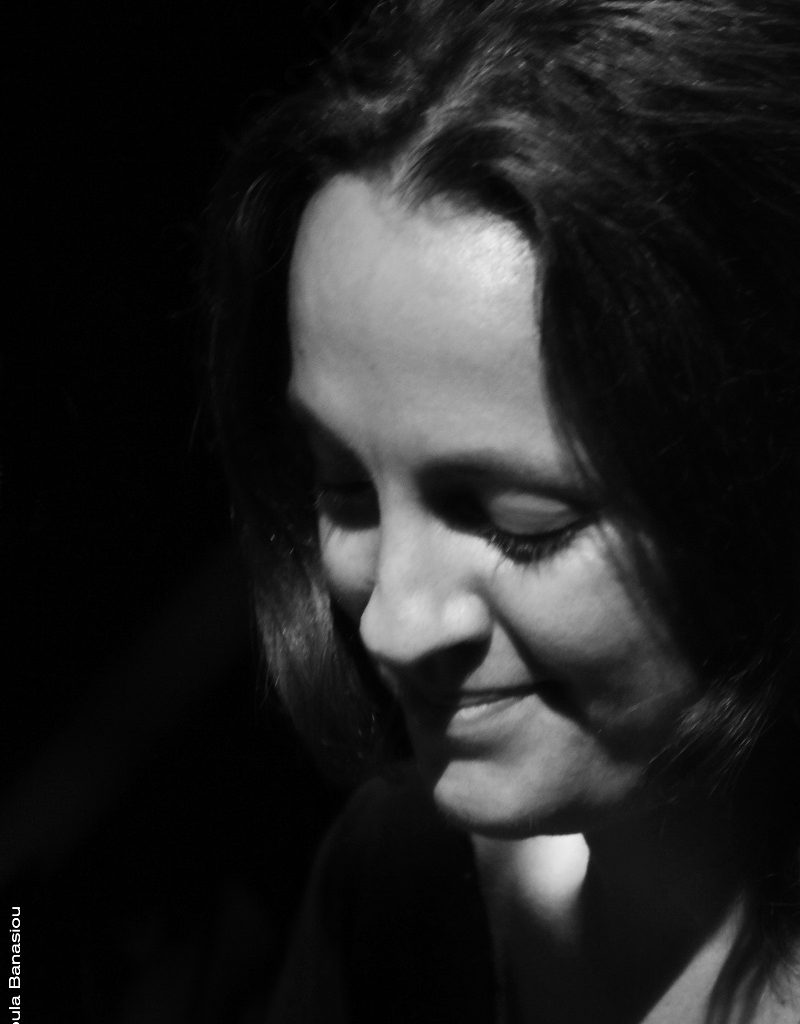 Later, after a delicious homemade lunch, at Thodwris's home, something strange happened. Thodwris, a talented bouzouki player, started to strum an old Greek folk song and my friend Chrysoula, a professional singer, sang along whilst doing the washing up. Their rendition of Pira Ap To Xeri Sou Nero was hauntingly beautiful. Sat outside on a foot-worn step, a mysterious presence seemed to enter my body. It appeared to be listening inside of me.
It wasn't the first time Kevin had communicated with me through song. Days after he passed, The Name of the Game played endlessly in my head, with its lyrics 'So I wanna know what's the name of the game? Does it mean anything to you?' 'And you make me talk and you make me feel', 'And you make me show what I'm trying to conceal,' and 'Can you feel it the way I do?'
At the time, I wasn't familiar with this ABBA tune. Later, he described our purpose together with Fernando and its lyrics 'the fateful night we crossed the Rio Grande' and 'to fight for freedom in this land', and finally gave me options with Pira Ap To Xeri Sou Nero by Akis Panou. It means 'you held me like water in your hand when I needed you most,' and goes on to say, 'it is your decision what will happen, I will accept what you decide'. On the day of the first anniversary of his passing, it was as if Kevin had made a transition onto a higher vibration. Now healed, he was inviting me to join him in a gestalt-like process which would affect the two of us.
When I told friends the story of Kevin singing through Chrysoula and Thodwris, all of them said 'how beautiful'. Some cried silently, and others asked questions. Where did I feel it in my body? Which lyrics resonated or talked to me most? Which situations and places did this happen? And for some a tacit, unspoken question, 'where is the evidence, can this be true?'
In an effort to answer their questions, I sat with key songs to see if there was a deeper musical meaning. The musical modes – Ionian, Dorian, Phrygian, Lydian, Mixolydian, Aeolian and Locrian – have different interval sequences and induce a variety of emotions in us. Each is linked to a musical note and a part of the body, or energy chakra.
The Phrygian mode, as a sound generated through the body and in the absence of a storyline, is useful for transmuting anger or expressing the dark night of the soul. Wth its dark passion, this musical mode can be heard in Flamenco and Arabic music. One song in particular, For The Rest of My Life, sung by Maher Zain, resonated with me. When I listened, I felt the sound deeply in my jaw (anger and resentment) and behind my eyes (the capacity to see clearly – past, present and future). Its natural antidote (the Lydian musical mode, which is associated with the heart chakra), the note F and the sound Yam all produced little visceral response in me.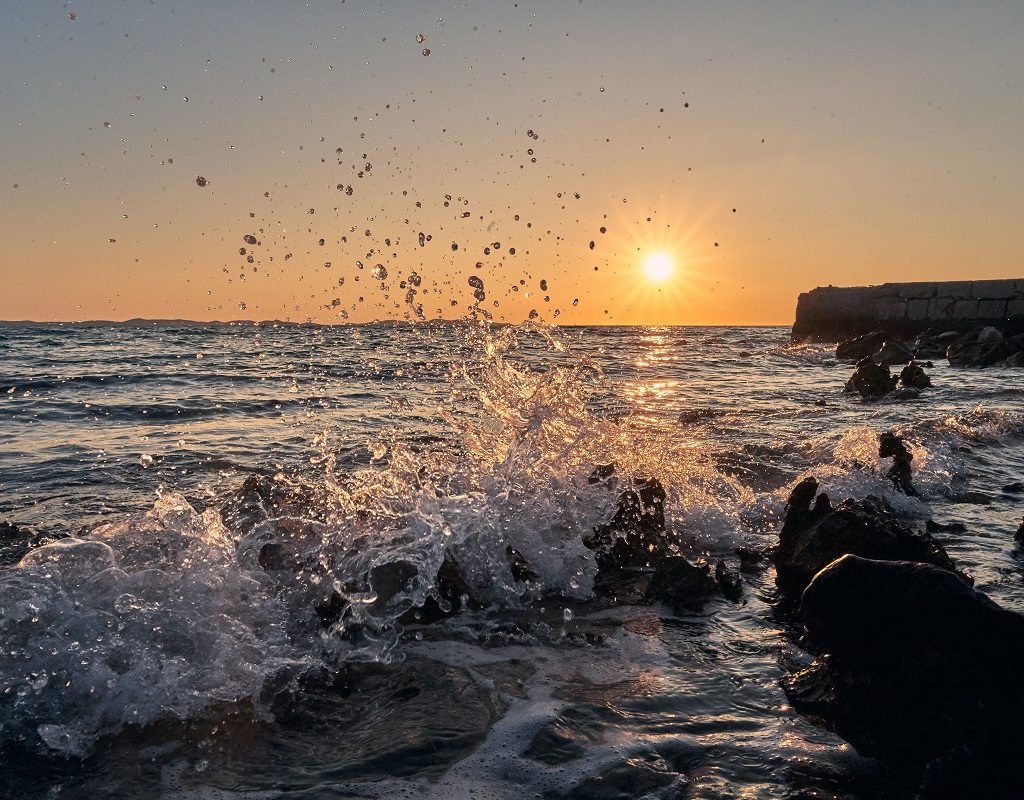 The songs Kevin sends seem less about isolated feelings – anger, love, sadness – and more a conversation around a stuck memory fragment. An old issue, past life, a way of being, an entrenched behaviour or a persistent re-enactment. In the Greek Islands, a Naxos healer briefly entered my life. 'Why do you smoke?' he said, whilst gently rubbing my back. He held out his hand, as if to dance with me. I experienced a profound lightness of being which was indescribably beautiful. Kevin talked about my persistent smoking or addictive way of escaping difficult feelings and thoughts. It was as if this habit represented the transference of a weakness between us, which he was keen to get me past. This time he would send a series of songs – Killing Me Softly With His Song swiftly followed by Give Me Just A Little More Time, Suspicious Minds or Caught in a Trap – and applause when I manage to work it out in the form of Gaudete or Rejoice.
There is no doubt the songs come more freely in certain environments – those with crashing waves, mountain summits, exposed rock, caves, mysterious gases and in buildings on fault lines – as these places amplified consciousness. I was happy in Greece, inspired by the generosity of my hosts and able to spend time alone. Maybe that was why Kevin sent through the songs he did, or perhaps it was to do with the negative ions and better reception in the country's plethora of sacred and mythical sites.
He has also come through in my old cottage, a place where a blacksmith once plied his alchemy and which Kevin knew well. It is a home with flagstone floors, wooden beams and an energy vortex in the sitting room where several visions of people who have passed – an old woman and Kevin – have occurred. For me, the cottage like the Greek coastline and islands, and somehow acts as giant musical instrument that amplifies spirit of place.
Kevin has his own energetic signature – the space he occupies, a certain look, smell and touch along with an essence that can only be him. It is immediately recognisable when he enters a room much as it would be if he was still in his body. The same is true for a place or location: it has its own note and function or activation to perform.
Entrainment is when a dynamic interchange occurs between two organisms, for example a place and a living being. It refers to their synchronisation to a perceived pattern, musical note or rhythm – maybe a song or a dance. External waves of energy pass through one to the other. When this happens, the inner fields harmonise with the outer ones. Kevin was a lover of music. Tears came to his eyes when he listened to a beautiful piece. He understood its vibration, rhythm and message. Why shouldn't he speak from the other realms via heraldic and popular songs, or even through more complex melodies? To use rhythm to synchronise, and as part of a healing process?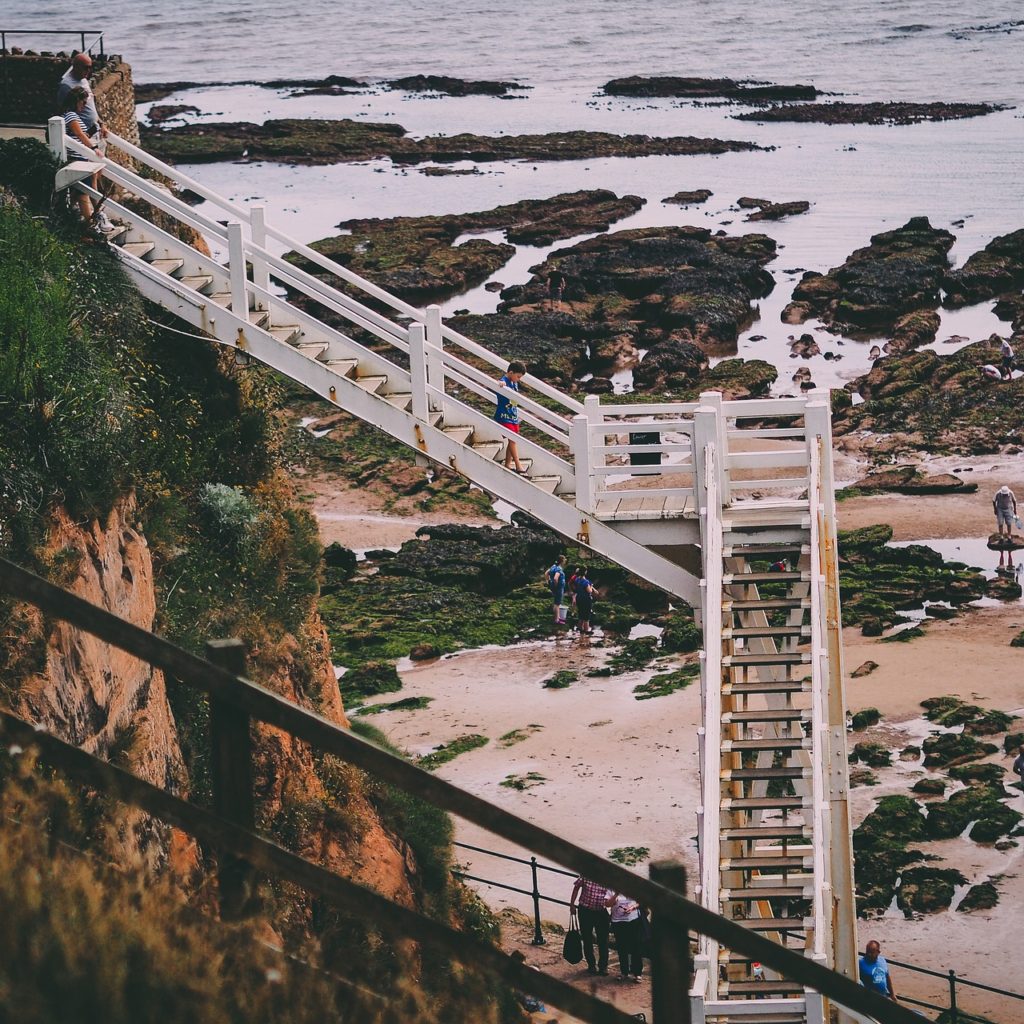 Sat in a café high above the Sidmouth shoreline recently, Kevin communicated via a friend named Susie, who is a sensitive. At first she was quizzical: 'It was Kevin who came through to me, and not Graham from your Summerlands book'. I laughed, saying that was not surprising as they are one and the same. She described Kevin's energy as 'oh so gentle' and commented on his sense of humour. He gave her a string of songs, including Radar Love, Love Is All Around and Just Call Out My Name. His words were clear and strong. However, there was one message he needed to get over – to know I believed in. 'Kevin is trying to tell you the past, present and future are all one', said Susie. 'That he is still here.'
Something important happened that day – I recognised Kevin desired communication. He wanted to connect with me, to help me and show me how he feels. Who was I to disbelieve? Talking to someone in the spirit world is a two-way process. I had been invited. I wanted to show love, and to respect and join in his dance. To be here with him.
A vision of the little Greek church, with its locked door, came to me. Somewhere was the sound of a bouzouki and Chrysoula's distinctive singing voice. Then came the waft of an indescribable energy, like a beautiful dance. It resonated with the Lydian musical mode, used to open new doors. It can lift a person out of their longings, and dissipate their fears and desires. It brought Kevin out of the darkness of absence and into the light of presence.
Find out more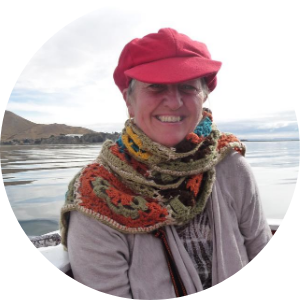 Jenny Chapman practised as a Rehabilitation Counsellor in Australia and the UK for over 35 years. She lectured at Masters' level in her field, managed a successful vocational rehabilitation business and contributed 'best practice' to European transfer of innovation projects. In her professional career Jenny developed an ability to 'listen' to the energetic points within an individual's story. Keen to explore energetic practices, she qualified as a shamanic practitioner followed by a three-year training in divination, healing and magic.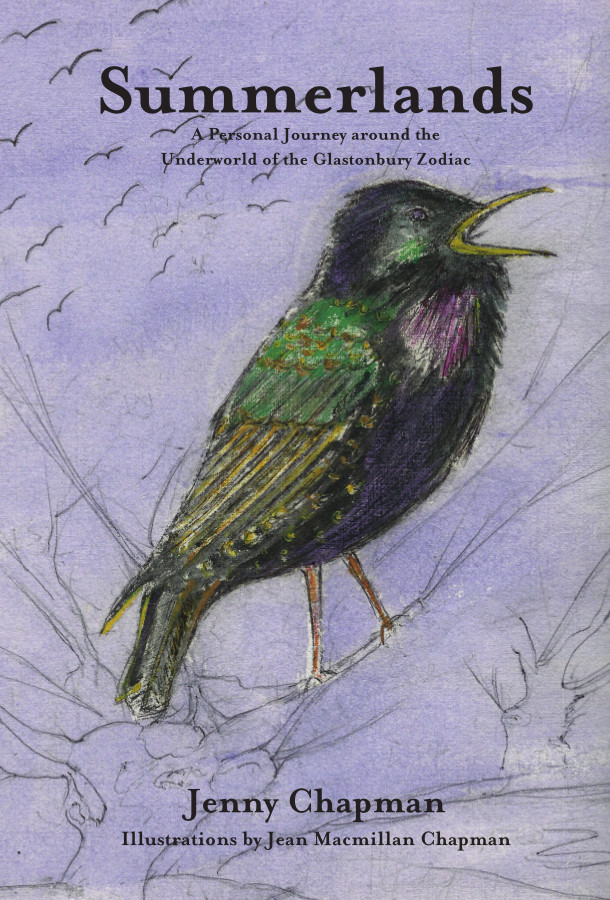 Bookshelf
Summerlands: A Personal Journey Around the Underworld of the Glastonbury Zodiac by Jenny Chapman