by Andrea Aste and Neil Kelso
An innovative new deck called Oracolarium has just launched. Created by Andrea Aste and Neil Kelso, the deck is creating quite a buzz, so we invited it to sit down and be interviewed. What follows is a transcript of the conversation…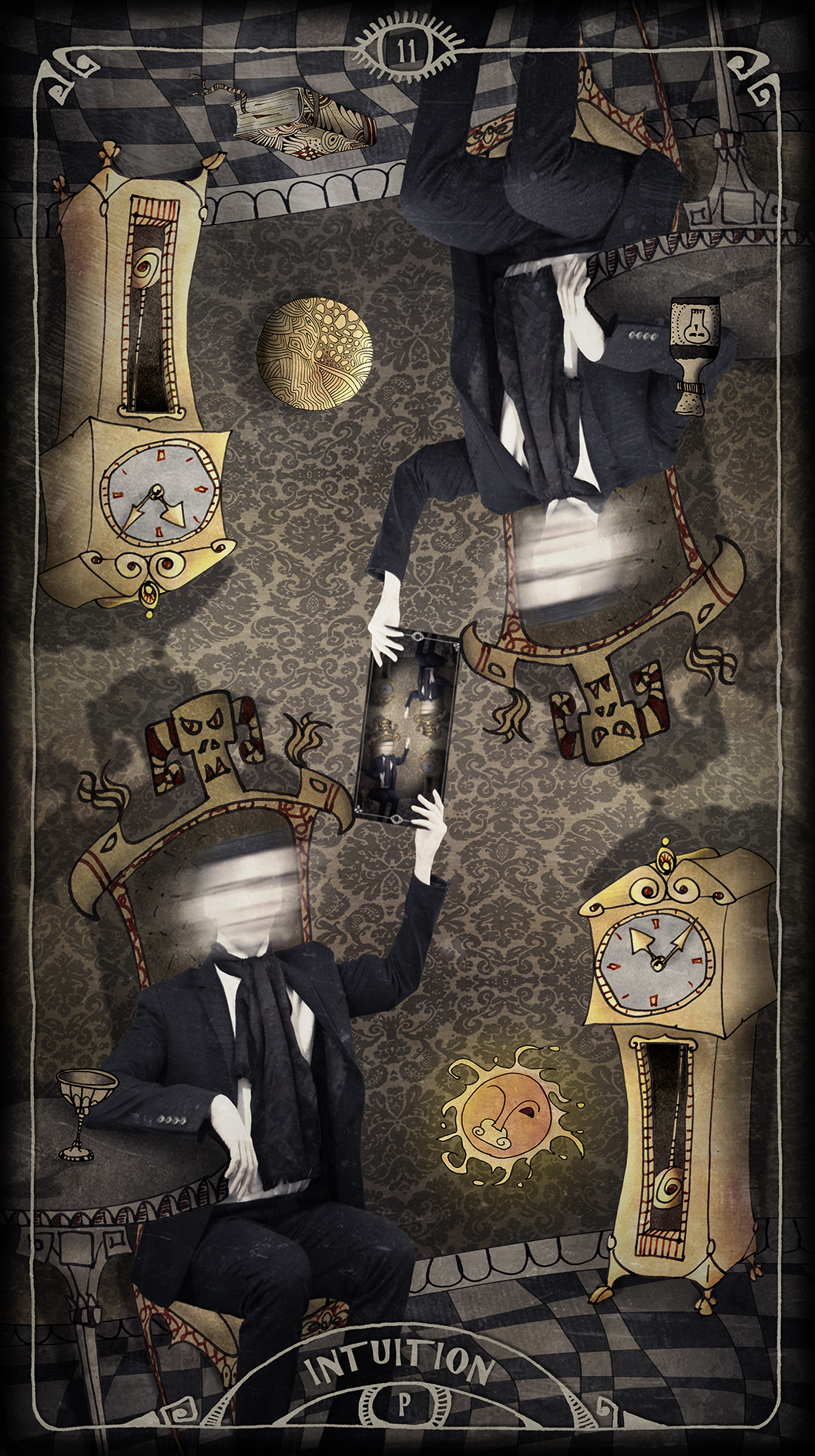 Hello Oracolarium, how are you today?
Hi there, I'm fine thanks. It's been a busy week. I've been answering questions in London, Singapore, Melbourne and all over the USA – you wouldn't believe the weird things people ask, but it's an absolute joy and I really do love my job. It just means I basically never sleep.
Tell us a bit about yourself.
Well, my parents are an Oracle and an Imaginarium, so I'm a mixture of those two, I suppose – I'm told I'm the first of my kind. On the one hand, my bloodline is Tarot and Divination systems like the I Ching, but on the other hand I'm also a descendent of Wunderkammers and Cinema and Theatre. I like answering questions, but I also like immersing people in magical worlds.  
Legendary creators of Tarot, John and Caitlin Matthews, have described you as "Probably the most significant advance in the working of oracles since Delphi – and the most fun anyone is likely to have had in several lifetimes. The creators of the Oracolarium are to be congratulated for their vision and good-humoured wisdom." How does that make you feel?
Well, it's incredibly flattering and humbling. One of my insecurities is that I fear people will just think I'm a sort of superficial gimmick because I can talk through Augmented Reality. I worry that my first impression will be so "cinematic" that people won't see how deeply I care about my work as an Oracle – my first and foremost passion is having deep conversations with people in the same way my cousins the Tarot Decks and Lenormand Decks do. It means such a lot that people who really truly know Oracles see me and celebrate me so warmly. I'm really touched.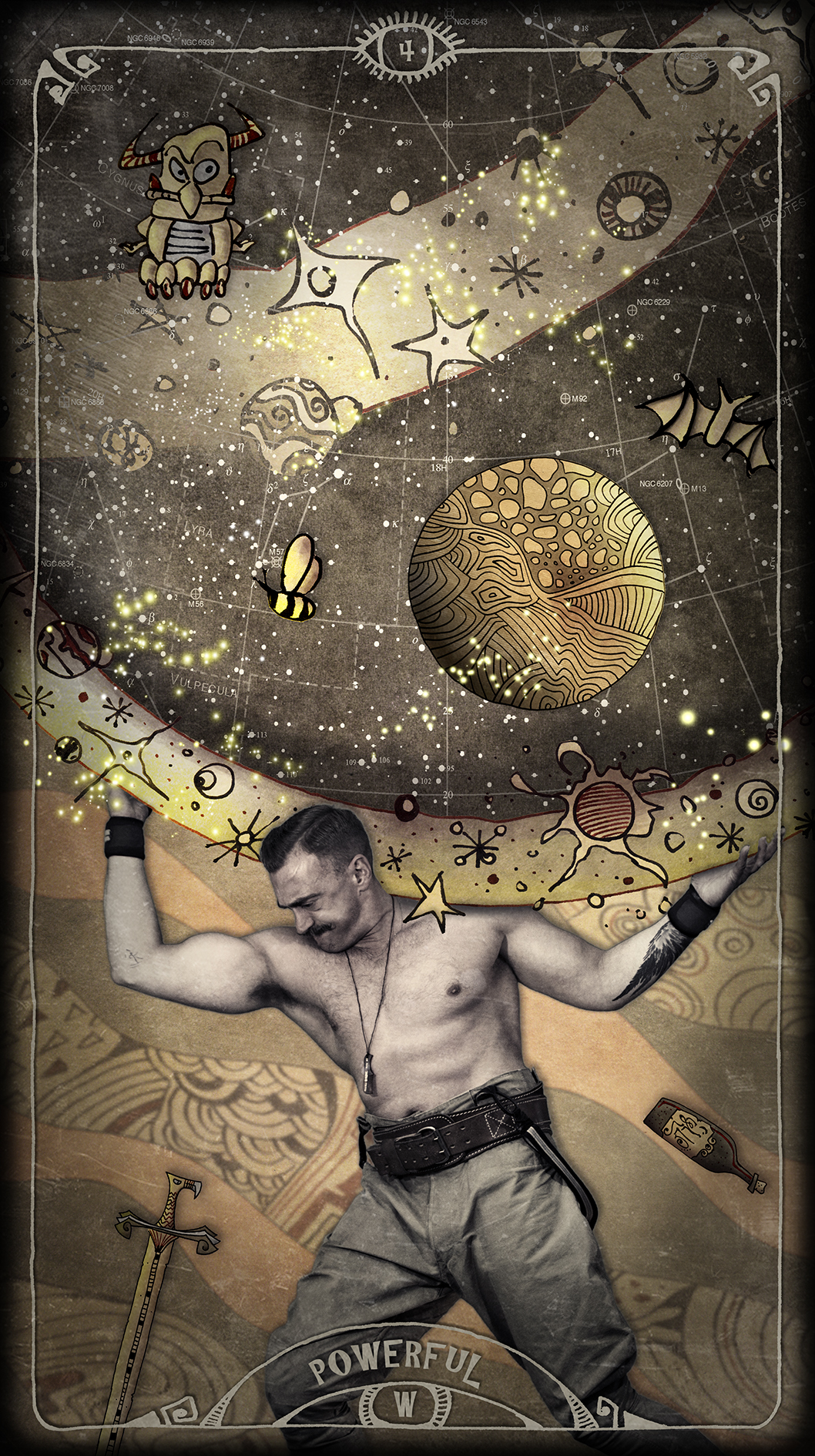 Don't undersell yourself on the technology side though – the fact that you're bringing the world of ancient traditions and rituals into the future is actually quite an incredible accomplishment.
That's true, I suppose; I do love connecting with lots of different people – everyone from the complete technophobes through to the instagram witches – I will offer empowering messages to anyone… because, as I always say, "I'm not omniscient, but I know a lot."  
Another Tarot guru, Chris Butler, said "Oracolarium isn't just an astonishing deck of cards. It's an enigmatic, multi-layered experience, using virtual reality technology to enhance your readings with hidden visuals, music and narrative. Lift the lid on the triangular box and you'll open the door to an unexplored world of mystery and imagination. Look in the virtual mirror and you may well find the keys to yourself." How did you come to be such a kaleidoscopic esoteric instrument?
For a long time I didn't exist in a physical sense – I was afloat in the world of ideas in the heads of two people who are quite famous in the world of Tarot and Magic – Andrea Aste and Neil Kelso. It took about five years gestation to bring together all the original photographs, illustrations, animations, writings, soundtrack and even the innovative technological platform – not to mention all the ancient systems that form my DNA and make me who I am.   In order to be born into this world, it took the combined support and love of hundreds of people from around the world. They came together on Kickstarter and now… here I am! It's their diversity that powers me!
What's next for you?
I'm loving working with everyone and my hope is to meet lots more humans. Please tell your readers that I'd love to meet them and serve them as their loyal familiar! I know I can give them answers and inspiration.
I'm easy to summon – just go to www.oracolarium.com. I regularly post on Instagram and Facebook too – let's talk!
If you would like to experience the Augmented Reality of Oracolarium right now, grab your smartphone or tablet and head to www.oracolarium.com/ar – from there you can download a free app. When you view the Oracolarium cards printed here, they will come to life and talk to you!
Find out more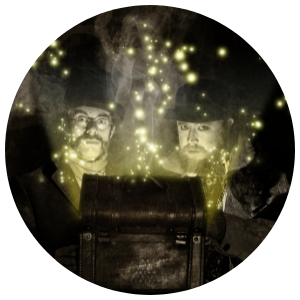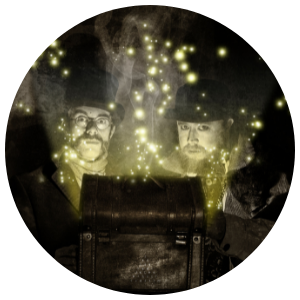 Andrea Aste is a visionary multimedia artist using image (animation, painting, illustration, etc.) and writing to create immersive installations and exhibitions. To the world of Tarot, he is known as the artist behind The Book of Shadows Tarot and The Tarot of Light and Shadow.
Neil Kelso is an award-winning international performance artist who specialises in Magic in all its forms. His practice combines live immersive theatrical experiences with intuition and divination systems such as tarot, palmistry, and cartomancy.
www.oracolarium.com
www.andreaaste.com
www.neilkelso.co.uk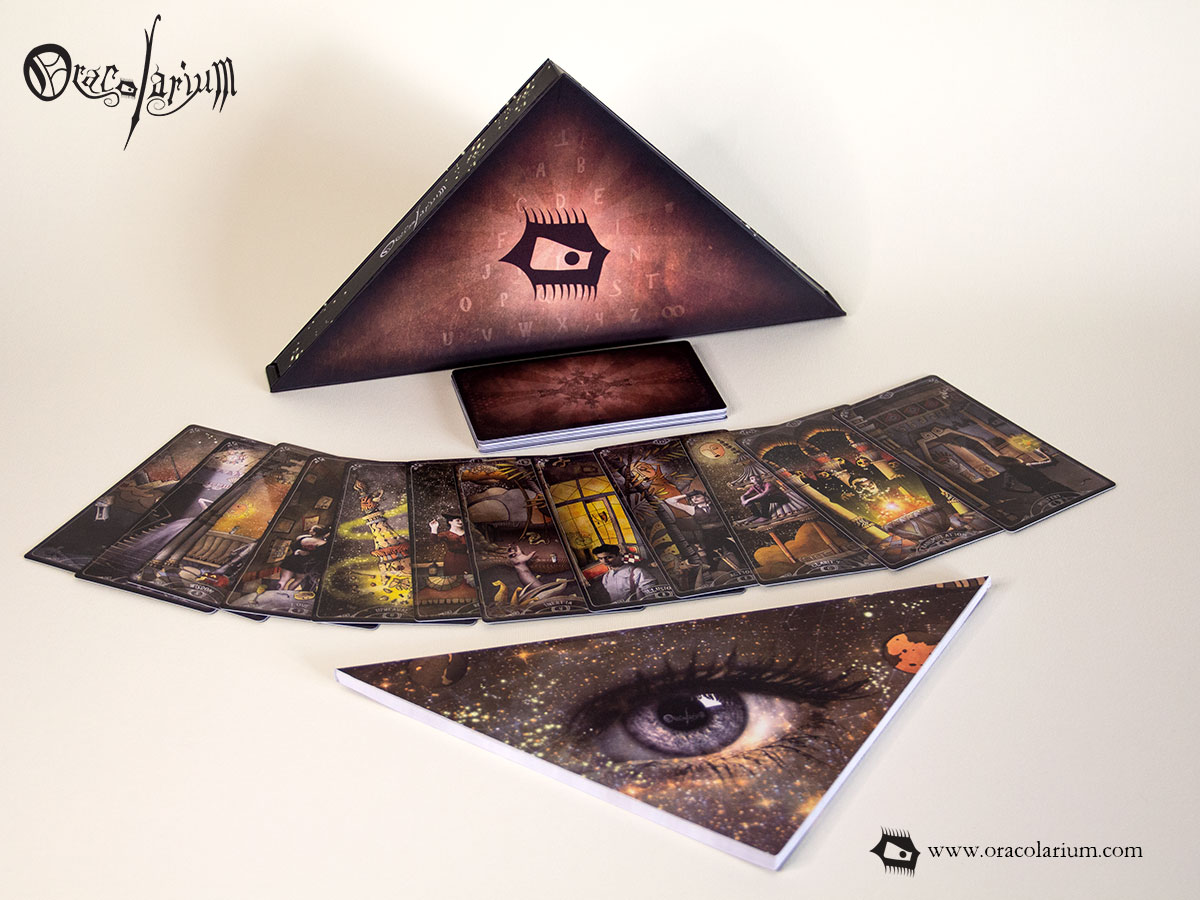 Bookshelf:
Oracolarium by Andrea Aste and Neil Kelso, published by Berith & Brimstone, boxed set (28 Cards & a Book of Spells: a 100 page illustrated colour guidebook with card meanings, keywords, instructions and spreads)