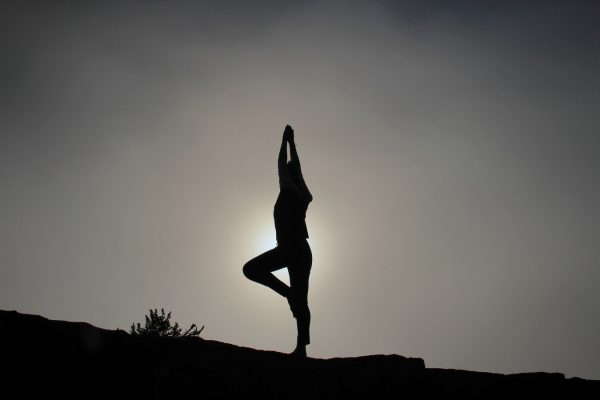 by Kathryn McCusker
This article first appeared in Watkins Mind Body Spirit, Issue 54  
In our crazy high-pressured world, more and more people are tuning in to the ancient practice of Kundalini Yoga to keep themselves energised, and at the same time grounded and more at peace.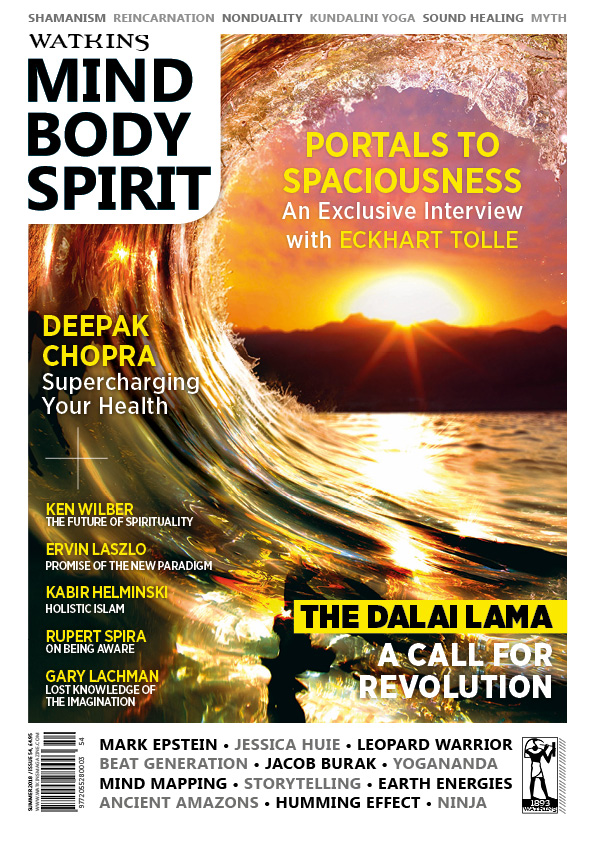 If you are time-poor and looking for an uplifting yoga and meditation practice that you can easily integrate into your daily life, then Kundalini Yoga could be the right choice for you.
I want to help even the busiest people make Kundalini part of their lives, and to demystify these ancient teachings and make the practice more accessible to everyone, no matter what your age, background or beliefs.
Kundalini Yoga and Meditation is ideal for these accelerated times, where we are constantly overloaded with information, distractions and choices.
Kundalini empowers people to tap into their potential for self-healing through simple and effective meditation techniques, combining movement, breath, mudra (hand positions) and mantra (sacred sounds). These exercises and meditations will help you to transform your life, letting go of fear, anxiety and stress.
Kundalini is deeply linked to ancient Tantric approaches to spirituality, and you can harness the techniques of Kundalini Yoga to raise your vibration and awareness. When practicing Kundalini, you will become more connected with your body's subtle energy and develop an awareness of each of the chakras (energy centres) and how they can impact our thoughts, moods and health. You will also develop powerful breathing techniques that will give you a new understanding of how pranayama (breath control) is key to releasing and channeling the Kundalini energy.
As some of my students have found it challenging to begin a regular practice, I have tried to address this issue by presenting ways to create your yoga and meditation space, modify your diet and incorporate cleansing rituals to motivate and inspire you to start now. Just starting a daily practice with a few simple and short exercises will help to create health, happiness and peace of mind, and that is what Everyday Kundalini is all about.
With twelve guided mediations that combine breath, movement, mantra and mudra to help heal both body and mind, you can be empowered to achieve the most from your daily life. These meditations help address specific issues, such as releasing anger, welcoming love, and awakening creativity.
Research is now showing the benefits of Kundalini's powerful breath-controlled meditations for treating a range of health complaints, from depression and anxiety-related disorders to heart problems and memory lapses. So much so that the US Alzheimer's Research and Prevention Foundation prescribes one of Kundalini's meditations, combining a mudra and mantra – the Kirtan Kriya – as a way to improve brain function, emotional balance, focus and memory.
I wrote Everyday Kundalini as a guide to releasing the healing and revitalising power of Kundalini, to help people manage the stresses and strains of everyday life. If you are new to Kundalini or have just started on your Kundalini journey, it is the perfect introduction to this powerful practice.
MEET THE AUTHOR
KATHRYN MCCUSKER is a certified teacher with the Kundalini Research Institute. She has taught at leading yoga studios and created and ran KMYOGA, Sydney's first dedicated Kundalini Yoga Studio. A professional opera singer for over twenty years, she brings​ ​her​ ​special understanding​ ​of​ ​the​ ​power​ ​of​ ​sound​ and breath ​to​ ​her​ ​yoga​ ​teaching.
Find out more at  www.kathrynmccuskerkundalini.com