2021 promises to be one of the most astrologically intense years humans have experienced for a long time. Astrologer and creator of the best-selling Moonology Diary Yasmin Boland tells us what we can expect from the energies of 2021.
---
by Yasmin Boland
Welcome to 2021!
Let's get straight to the point: 2020 was a big year, and 2021 is going to be massive too, as some of the most intense astrology we've seen for a while is coming our way. This will be a year in which important life changes are practically inevitable. Therefore, it makes sense for us to work with the year's big energies: to use them to consciously create our life as much as possible. So, what do you want to create for yourself and what do you want to change about your life?
This Moonology diary considers the crucial influence that the overall planetary energy will have on our lives in 2021, while focusing on the high points of the lunar energy. It zooms in on the year's New and Full Moons, and the lunar eclipses, which herald – and sometimes even seem to force – the changes we need to make. We'll also track the Moon's phases, and take into account the Supermoons and the single Blue Moon of 2021.
Note that the information and practices in this diary are as transformational as they are simple, but you have to do the work required. I've received stunning feedback from people who've successfully tapped into the lunar cycle while using a Moonology diary. The Moon and stars are free and accessible to everyone, and the Moon especially is amazing for manifesting, so if you've dabbled in manifesting with mixed results, using the Moon as a cosmic timer could be the missing magical ingredient you've been searching for.
Lunar Overview 2021
So, what can you expect from the planetary and lunar energies in 2021? As you go into the year, it's a time to live consciously and intentionally. Be conscious of where in your life you feel good, versus where you feel trapped. Also look at where you could be making someone else feel trapped! Be intentional about breaking free. Look at the lessons life's teaching you. Face up to the truths that will liberate you.
The good news is that the 2021 energies are also motivating, so we should all feel inclined to do whatever we can to live our best lives. Sometimes there'll be sheer frustration as you try to make changes and it all feels stuck. But keep going, staying conscious and mindful. Liberation awaits you on the other side of the hard work.
The planetary alignment that will influence us strongly this year is a clash between Saturn and Uranus that occurs every 20 or so years. Uranus is the planet of change and revolution, of breaking free and awakening. The less you resist the changes that 2021 is pointing you towards, the easier, better and more exciting the year can be. Saturn is the planet of hard work and karma. He's demanding the best of you in 2021, as he always does, so make your aim true.
Plus, there are plenty of make-something-happen angles between the planets, so we're all being given a motivational kick in 2021. This may show up as the shock of truth setting us free, experience showing us the ties that are binding, breaking through old structures or busting through fear.
Happily, lucky and confident Jupiter will also be involved, at least at the start of the year. In January, Jupiter makes a big clash (everything Jupiter does is big) with chaotic Uranus. Hopefully this will bring us all a wonderful wake-up call that sets us up for the rest of the year. Jupiter is clashing here, but, in the words of Robert Hand (arguably the most respected astrologer in the world), 'There's no such thing as a bad Jupiter transit.'
The main thing to keep in mind as we go into 2021 is that everything happens for a reason. Whether you find this easy or hard to accept will depend on your life experiences.
Regardless, it's definitely food for thought this year.
Let the Moon Be Your Guide
As you move through the intense astrology of 2021, keep coming back to the Moon with the help of this diary. As you connect with the New and Full Moons, you'll feel their energies swirling. Think of the Moon's beautiful and gentle rhythm as a kind of song that helps you to tune in to the cosmos and keep time as the days pass.
No matter where you are in your life right now, it's my hope that you'll use the Moon to get yourself to a better place by the time 2021 is over. What it is you're scared of or boldly hoping for, allow this diary to guide you towards achieving your goals and manifesting your dreams. It can happen!
So, join me on this journey into 2021 with the Moon as our guide.
Find out more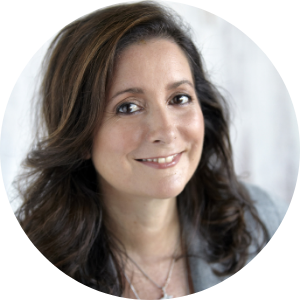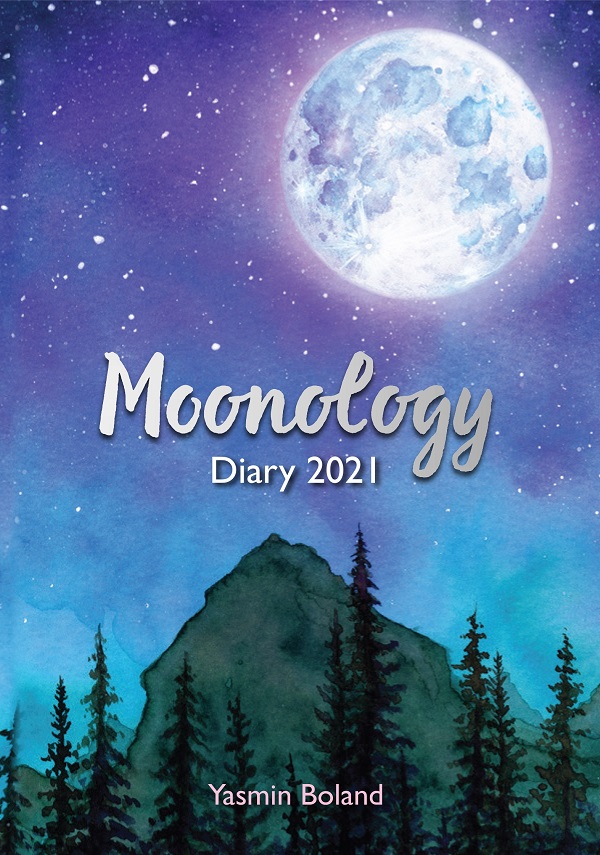 Yasmin Boland is a leading astrology and moonology expert, and author of Moonology Diary 2021. Moonology Diary 2019 and 2020 were instant Amazon #1 bestsellers upon launch, and this new edition is a must-have tool to invite the Divine into everyday life through the magical powers of the Moon.
Bookshelf
Moonology Diary 2021 by Yasmin Boland, published by Hay House, £9.45