by Claire Bowen & Éva Németh
Flowers are incredible. They have the power to calm, to heal and they allow us to express our deepest emotions without saying a word. They can boost your mood, reduce stress and improve well-being. By crafting thoughtful, personal bouquets, or choosing a flower for its traditional meaning, natural energy or holistic properties, you can bring the benefits of the natural world into your home or workplace, and into the lives of loved ones. Picking the ideal bloom for the moment can become an act of self-care and arranging a colourful bouquet can be a form of therapy.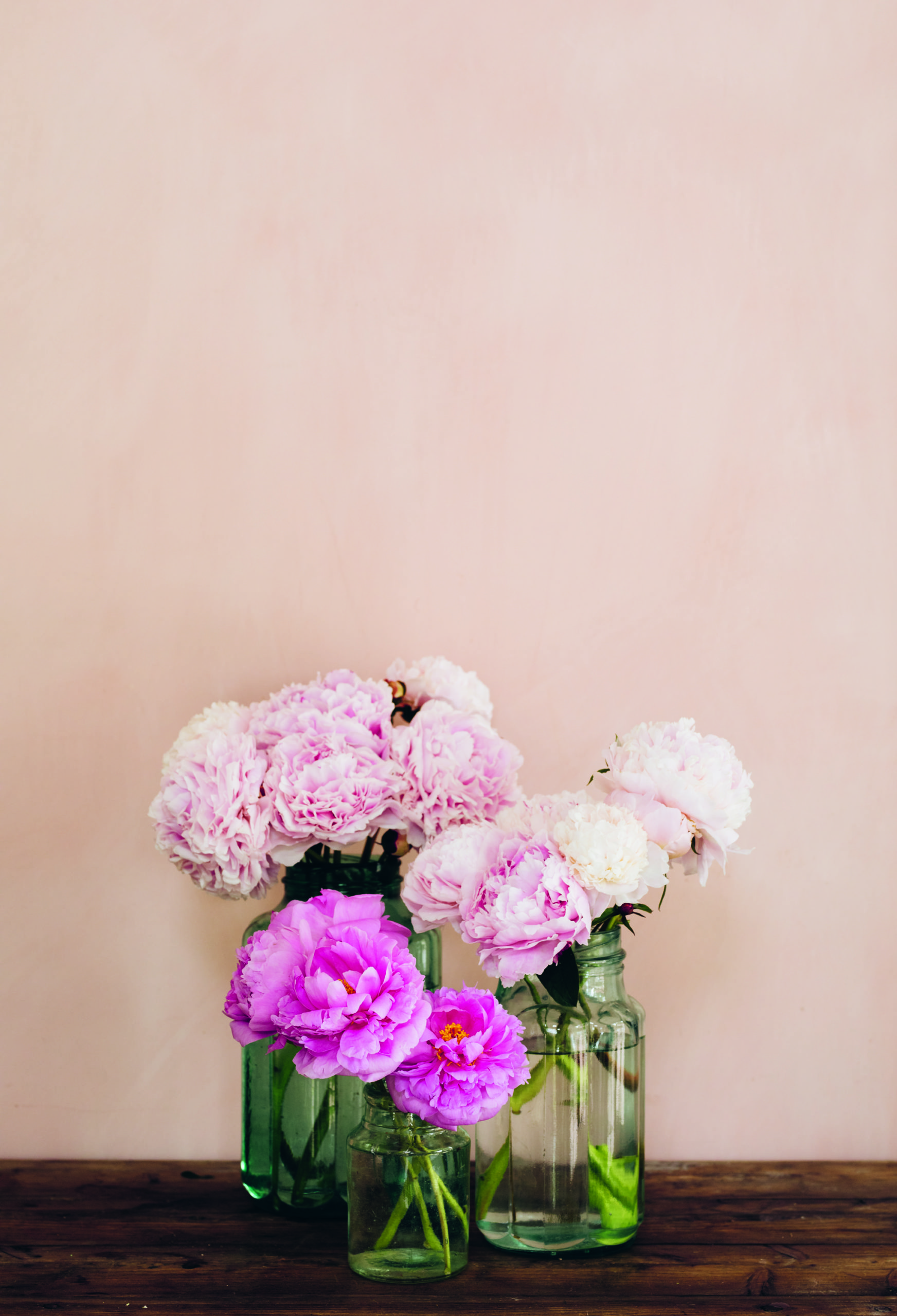 The giving and receiving of flowers has a long tradition dating back to the Ancient Greeks, Romans and Egyptians. Flowers feature in Celtic myth and Druid beliefs. The Druids had many uses for plants, not just for eating and drinking but for medicinal purposes, in ritual ceremonies, as offerings and even to predict the future. Flowers have always enjoyed a privileged position in Chinese culture, too, not just in everyday life, but in art, literature and poetry, and many meanings for blooms originate from China.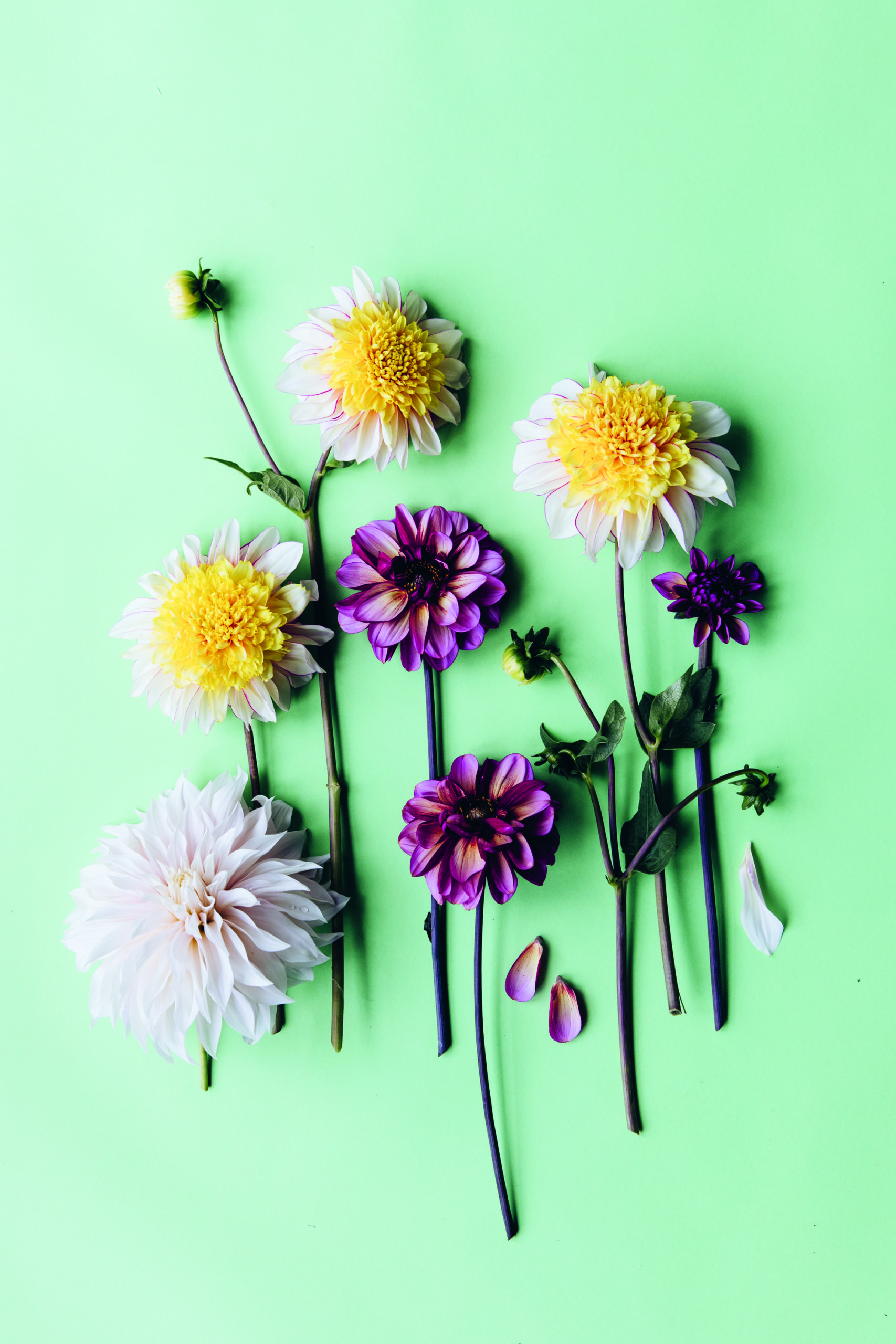 Flowers take on symbolic meanings in legends, folklore and religious practices and play an important part in many customs and rituals across the globe. They continue to be a way for us to express complex emotions: to mourn, to comfort and to celebrate. They have maintained a prominent place in many cultures as a source of inspiration for both paintings and literature and are influential in many other forms of art – from furnishings and textiles to tattoos. As a florist, to be able to bring joy to a happy couple's wedding day with beautiful bouquets or a venue decorated with flowers, is a great privilege. Arranging a funeral spray or filling a chapel with a family member's favourite flowers upon their death is deeply cathartic, and in this sense, very little has changed since ancient times.
Modern life is complex. More and more of us find ourselves committed to busy routines, far removed from the natural world and its rhythmic cycles, and yet we are also becoming increasingly aware of the benefits that a little nature can bring. The idea that we already have enough and that our overconsumption contributes to widespread environmental problems is prevalent in people's minds and we want to know what we can do, in our own small way, to help protect the natural world while still being part of it. Crafting low-impact, natural gifts with real meaning is a wonderful place to start. By foregoing imported flowers with heavy carbon footprints and making floral choices based on the seasons, we can reduce our environmental impact, become more in tune with nature and celebrate the beauty that it has to offer.
The Healing Power of Flowers by Claire Bowen and Éva Németh (Ebury Press)
Find out more: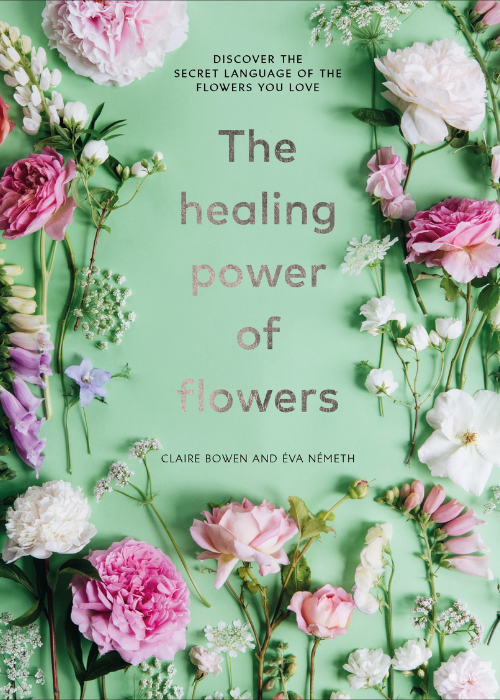 Claire Bowen (Author) began her floral journey working as an events florist, covering weddings, funerals, installations and more. Claire now runs seasonal floristry classes and one-to-one workshops from her studio in Oxfordshire, Honeysuckle & Hilda, and as a guest florist at Daylesford farm. Claire has collaborated with People Tree, Miller Harris, Berry Bros & Rudd, and The Country Brocante. She is a founding ambassador of The Sustainable Floristry Network and gives talks on environmental awareness within the industry. Find her on instagram @honeysuckle_and_hilda
Éva Németh (Photographer) is an internationally published garden and storytelling photographer based in Oxfordshire. Through her lens, she loves to capture the little details that make all the difference. Her photography is regularly featured in national best-selling publications such as House & Garden, Gardens Illustrated, Country Living and The English Garden Magazine. She also photographs floral-styling classes with some of the UK's leading florists as well as running her own one-to-one photography classes. Find her on instagram @eva_nemeth