# 21-40 on the Spiritual 100 List in 2015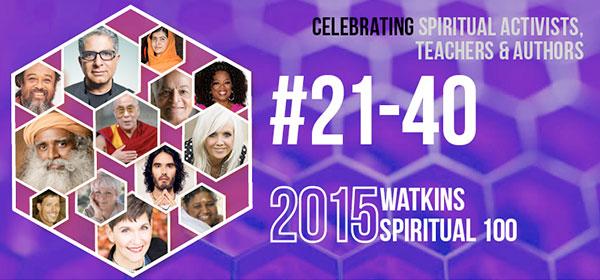 100 List in 2015: #1-20 #21-40 | #41-60| #61-80| #81-100
21Elizabeth GilbertWatkins Mind Body Spirit – Issue #41 (Spring 2015)
Born in Waterbury, Connecticut, USA/ 18 July 1969 (Cancer/Rooster)/ Novelist and Memoir Writer
Gilbert is best known for her 2006 memoirs, Eat, Pray, Love: One Woman's Search for Everything across Italy, India and Indonesia. Oprah Winfrey so enjoyed the book she devoted two episodes of her show to it. Gilbert followed this up with a sequel, Committed: A Skeptic makes Peace with Marriage, covering her life after Eat, Pray, Love. Her latest novel The Signature of All Things was published in paperback in July. (www.elizabethgilbert.com)
22Karen Armstrong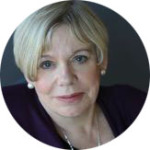 Born in Wildmoor, Worcestershire, England/ 14 November 1944 (Scorpio/Monkey)/ Writer and Academic
A former Roman Catholic nun, Armstrong is the author of A History of God, The Great Transformation, and Twelve Steps to a Compassionate Life. In 2008 she called for the creation of a Charter for Compassion in the spirit of the Golden Rule. The charter was presented in Washington, D.C., in 2009. Signatories include Queen Noor of Jordan, the Dalai Lama, and Desmond Tutu. In June 2014, she was made honorary Doctor of Divinity by McGill University. Her new book Fields of Blood: Religion and the History of Violence was published in September. (charterforcompassion.org)
23Sri Sri Ravi Shankar
Born in Papanasam, Tamil Nadu, India/ 13 May 1956 (Taurus/Monkey)/ Spiritual Leader
Sri Sri is a humanitarian leader, spiritual teacher and an ambassador of peace. His vision of a stress-free, violence-free society has united millions of people the world over through service projects and the courses of The Art of Living Foundation, which he founded in 1981. In March 2013, Shankar's foundation launched a movement called NONVIO with the aim of eliminating violence. The movement encourages individuals to pledge one act of non-violence through different social and online media and adopt nonviolent principles in government, public health, and media. (srisriravishankar.org)
24Esther Hicks
Born in Coalville, Utah, USA / 5 March/1948 (Pisces/Rat) /Author and Speaker
Together with her husband Jerry who passed away in 2011, Hicks had amazing success promoting the Law of Attraction through books, DVDs and lecture tours. The Teachings of Abraham, the nonphysical entities that speak through her, took off with the release of Ask and It Is Given, the most successful of the partnership books. Getting into the Vortex: A Deck of 60 Relationship Cards was published in July and Co-creating at Its Best: A Conversation between Master Teachers, co-written with Dr Wayne Dyer, was published in December. (www.abraham-hicks.com)
25Richard Bach
Born in Oak Park, Illinois, USA/ 23 June 1936 (Cancer/Rat) / Writer and Aviator
Bach is the author of Jonathan Livingston Seagull and Illusions: The Adventures of a Reluctant Messiah, which have been continual best-sellers since the 1970s. An avid aviator since the age of 17, Bach was badly injured in August 2012 when his aircraft clipped power lines and crashed. Illusions II: The Adventures of a Reluctant Student was published in January 2014 and Jonathan Livingston Seagull: The Complete Edition, including the rediscovered Part Four, was published in October. (richardbach.com)
26Ken Wilber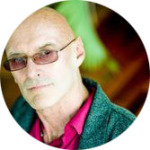 Born in Oklahoma City, Oklahoma, USA/31 January 1949 (Aquarius/Ox)/Author and Integral Theorist
Wilber has advocated Integral Thought and influenced figures as varied as Bill Clinton, Deepak Chopra, and Billy Corgan. He founded the Integral Institute and has written about adult development, developmental psychology, philosophy, worldcentrism, ecology, and stages of faith. His books include Sex, Ecology, Spirituality, The Eye of Spirit, A Brief History of Everything and A Theory of Everything. A new eBook The Fourth Turning: Imagining the Evolution of an Integral Buddhism was published in November. (www.kenwilber.com and integrallife.com)
27Marianne Williamson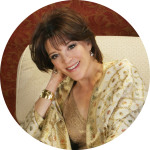 Born in Houston, Texas, USA/ 8 July 1952 (Cancer/Dragon)/ Author and Activist
Williamson is a 'spiritual activist', author and lecturer who founded The Peace Alliance and Project Angel Food. Her books include A Return to Love, A Woman's Worth and The Age of Miracles. The paperback edition of The Law of Divine Compensation: On Work, Money, and Miracles was published in November and new editions of Illuminata: Thoughts, Prayers and Rituals for Everyday Life and Enchanted Love: The Mystical Power of Intimate Relationships also appeared in 2014. (www.marianne.com)
28Thomas Moore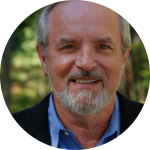 Born in Detroit, Michigan, USA/ 8 October 1940 (Libra/Dragon)/ Author and Jungian Psychotherapist
Moore is the author of the bestselling book Care of the Soul and many other books on deepening spirituality and cultivating soul in every aspect of life. He has been a monk, a musician, a university professor, and a psychotherapist, and today he lectures widely on holistic medicine, spirituality, psychotherapy, and the arts. His latest book A Religion of One's Own: A Guide to Creating a Personal Spirituality in a Secular World is published in paperback in February (see page 76). (careofthesoul.net)
29Amma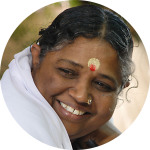 Born in Parayakadavu, Kerala, India/ 27 September 1953 (Libra/Snake)/ Spiritual Leader
Sri Mata Amritanandamayi Devi, known as Amma ("Mother"), is a Hindu spiritual leader, often referred to as "The Hugging Saint", and widely respected for her humanitarian activities. Amma was one of the signatories of a Joint Religious Leaders Declaration Against Modern Slavery, which was also signed by Pope Francis, Thich Nhat Hanh, and the Archbishop of Canterbury. In December, Ram Das Batchelder's Rising in Love: My Wild and Crazy Ride to Here and Now with Amma, the Hugging Saint was published, describing the 27 years he has spent in quest of Enlightenment as Amma's devotee (see page 80). In January, Russell Brand shared a photo showing him reading the book and within days was being hugged by Amma himself. Afterwards, he shared photos and wrote about his time with her at the ashram in southern India. (www.amritapuri.org)
30Graham Hancock
Born in Edinburgh, Scotland / 2 August/ 1950 (Leo/Tiger) / Author and Researcher
Hancock is the author of the major international bestsellers The Sign and The Seal, Fingerprints of the Gods, and Heaven's Mirror. His books have sold more than five million copies worldwide and have been translated into 27 languages. His latest book War God: Nights of the Witch, an epic novel of the Spanish conquest of Mexico, was published in paperback in March 2014. Book Two, War God: Return of the Plumed Serpent, came out in October. (www.grahamhancock.com)
31Alex Grey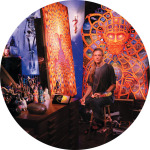 Born in Columbus, Ohio, USA / 29 November 1953 (Sagittarius/Snake) / Artist
Grey specializes in spiritual and psychedelic art, which is often associated with the New Age Movement. His work is described as a blend of post-modern art, the sacred and visionary art and has graced numerous album covers including those of Nirvana, TOOL, and the Beastie Boys. With his wife Allyson he founded CoSM, The Chapel of Sacred Mirrors (www.cosm.org). Since moving to Wappinger, New York, the artwork has remained in storage, so CoSM's plan is to build a permanent exhibition space. This home for visionary painting and sculpture, performance and dance will be called Entheon, meaning 'a place to discover the God within'. To find out more about this amazing project and to help with the campaign, go to: alexgrey.com/community/entheon-project
32Iyanla Vanzant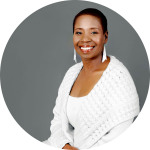 Born in Brooklyn, New York, USA/ 13 September 1953 (Virgo/Snake)/ Lawyer, Minister, Talk Show Host and Author
An inspirational speaker, spiritual teacher, author, and television personality, Vanzant was named one of the 100 Most Influential Black Americans by Ebony magazine, which said that "Her books, lectures and television appearances have made her a multimedia high priestess of healthy relationships". Her latest book Forgiveness: 21 Days to Forgive Everyone for Everything was published in December 2013. (iyanlavanzant.com)
33Prem Rawat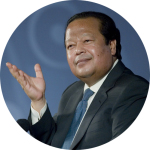 Born in Haridwar, India/ 10 December 1957 (Sagittarius/Rooster)/ Speaker, Author & Peace Advocate
Prem Rawat has been travelling to speak to audiences about peace since the age of four. In 2014 he spoke live to over 1.2 million people at 116 events. In February 2014, he addressed 185,000 young people at a Youth Peace Fest in Delhi. In June he launched an EU Peace Pledge initiative at the UK Parliament. In October, Peacemakers, his interview with Jeremy Gilley, was shown in 44 countries on Discovery Channel with an estimated audience of 10 million. It was also shown on Peace day to another 29 countries with a potential reach of 200 million. His Peace Education Programme is a video peace course to develop inner resources. Your Moment, a book edited from his talks, was published in November and invites readers to explore the realm of the self, where real peace dwells. (www.premrawat.com and www.tprf.org)
34Francis Chan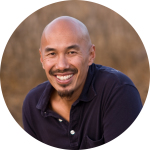 Born in Chinatown, San Francisco, USA/31 August 1967 (Virgo/Goat)/Preacher and Author
Chan is the best-selling author of Crazy Love and Forgotten God. He is the founding pastor of Cornerstone Church in Simi Valley, California, and the founder of Eternity Bible College. He also sits on the board of directors of Children's Hunger Fund and World Impact. For his latest book You and Me Forever: Marriage in Light of Eternity, he teamed up with his wife Lisa. (www.francischan.org)
35Gary Snyder
Born in San Francisco, USA / 8 May 1930 (Taurus/Horse) /Poet and Environmentalist
Often described as the "poet laureate of Deep Ecology", Snyder is often associated with the Beat Generation and the San Francisco Renaissance. A poet, translator, essayist, lecturer, and environmental activist, his work reflects an immersion in both Buddhist spirituality and nature. His latest book, Nobody Home: Writing, Buddhism, and Living in Places – Gary Snyder in Conversation with Julia Martin came out in September. A new collection of poems, This Present Moment, is due to be published in April.
36Andrew Weil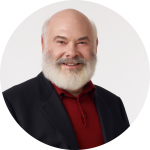 Born in Philadelphia, USA/ 8 June 1942 (Gemini/Horse)/ Physician and Author
Weil founded the Arizona Center for Integrative Medicine and has authored several best-selling books on integrative health and healthy aging. He often contributes articles to Time magazine, who named him one of the 100 most influential people in the world in 2005. 2014 saw the updated second edition of Integrative Oncology (co-written with Donald Abrams) and the paperback edition of True Food: Seasonal, Sustainable, Simple, Pure. (www.drweil.com)
37Neale Donald Walsch
Born in Milwaukee, Wisconsin, USA/10 September 1943 (Virgo/Goat) / Writer
Walsch's Conversations with God series has sold over 450, 000 copies worldwide. The first book, published in 1995, became an international bestseller and remained on the New York Times Bestseller List for 135 weeks. Six of his other books have also made the Times list. His latest book God's Message to the World: You've Got Me All Wrong was published in November. (www.nealedonaldwalsch.com)
38Pema Chödrön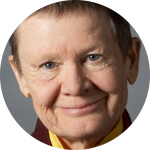 Born in New York City, USA/14 July 1936 (Cancer/Rat)/Author and Spiritual Teacher
Born Deirdre Blomfield-Brown, Chodron met her teacher, Chögyam Trungpa, in 1972 and became a Buddhist nun in 1981. She has written numerous books, including: The Wisdom of No Escape, Start Where You Are, When Things Fall Apart, The Places that Scare You, No Time to Lose and Smile at Fear. 2014 saw the release of two audio books: Walking the Walk: Putting the Teachings into Practice When it Matters Most and The Truth of Our Existence: Four Teachings from the Buddha to Illuminate.
39James Lovelock
Born in Letchworth Garden City, England/ 26 July 1919 (Leo/Goat) / Scientist and Writer
Lovelock is an independent scientist, environmentalist and futurologist best known for proposing the Gaia hypothesis through books like Gaia: A New Look at Life on Earth. A revised and updated edition of Homage to Gaia: The Life of an Independent Scientist was published in March 2014 and his latest book A Rough Ride to the Future will be published in paperback in April. (www.jameslovelock.org)
40Doreen Virtue
Born in California, USA / 29 April 1958/ (Taurus/Dog) / Author and Angel Expert
Virtue is a best selling author and clairvoyant focusing on the angelic realm. She is the author of Healing with the Angels, How to Hear Your Angels, Messages from Your Angels, Archangels & Ascended Masters, and Angel Tarot Cards. Her recent titles include Angel Answers Oracle Cards and paperback editions of Assertiveness for Earth Angels, Angel Detox and Earth Angel Realms: Revised and Updated. Her latest book Living Pain-Free: Natural and Spiritual Solutions to Eliminate Physical Pain, cowritten with Robert Reeves, was published in November. (www.angeltherapy.com)
100 list, issue 41, Spiritual 100, Watkins 100