~UPDATED: We release a new list every year. CLICK HERE TO SEE Spiritual 100 List 2014 ~
100 Most Spiritually Influential Living people 2012

We are delighted to share with you our 2012 list of the 100 Most Spiritually Influential Living People. This marks the second year that we are publishing our 100 list. Last year's list was extremely popular and we received a great deal of feedback. We've done our best to consider as many people as possible and our spiritual database includes the names of approximately 500 candidates. This list is meant to serve as a positive guide to some of the leading modern teachers that are alive today, and we hope that you are as inspired as we are by their impact. There are a few interesting newcomers to this year's list. Meanwhile, we are sad to report that three members of last year's list recently passed away: Kenneth Grant, Sai Baba, and Jerry Hicks.
There are several factors that were taken into account when compiling the list. The main three criteria are:
1) The person has to be alive
2) The person has to have made a unique and spiritual contribution on a global scale
3) The person is frequently googled, appears in Nielsen Data, and is actively talked about throughout the Internet
It's interesting to think about the amount of times that a person is googled; in a sense, being googled is a form of digital voting, and illustrates just how often someone is being sought out.
Watkins' Mind Body Spirit magazine (previously Watkins Review) is a quarterly publication by Watkins Books, London's oldest and largest independent esoteric bookshop, established in 1893. Watkins' Mind Body Spirit magazine is now available from most WHSmith high street stores in the UK, as well as in Canada, Australia and over 700 Barnes & Noble stores in the USA. You can also get a copy of the current issue (£3.50) or take out a subscription directly from Watkins Books. We appreciate your support!
~UPDATED: We release a new list every year. CLICK HERE TO SEE Spiritual 100 List 2014 ~
2012 LIST AT A GLANCE: (scroll down for the top-10 in detail)

| | | |
| --- | --- | --- |
| 1. Dalai Lama | 34. Marianne Williamson | 67. Caroline Myss |
| 2. Eckhart Tolle | 35. Lisa Williams | 68. Michael Newton |
| 3. Thich Nhat Hanh | 36. Francis Chan | 69. Daisaku Ikeda |
| 4. Deepak Chopra | 37. Don Miguel Ruiz | 70. Vadim Zeland |
| 5. Paulo Coelho | 38. Masaru Emoto | 71. John Bradshaw |
| 6. Elizabeth Gilbert | 39. Gregg Braden | 72. Richard Bandler |
| 7. Iyanla Vanzant | 40. Andrew Weil | 73. Jean Houston |
| 8. Ken Wilber | 41. Erich von Däniken | 74. Starhawk |
| 9. James Redfield | 42. Adyashanti | 75. Daniel J. Siegel |
| 10. Rhonda Byrne | 43. Krishna Das | 76. James Lovelock |
| 11. Alice Walker | 44. Sonia Choquette | 77. Judy Hall |
| 12. Nelson Mandela | 45. Joseph Ratzinger | 78. Gary Snyder |
| 13. Dr Wayne W Dyer | 46. Louise Hay | 79. Patrick Holford |
| 14. Doreen Virtue | 47. Amma | 80. Oberto Airaudi |
| 15. Michio Kaku | 48. Vladimir Megre | 81. Dr Azmayesh |
| 16. Oprah Winfrey | 49. Ervin Laszlo | 82. Mother Meera |
| 17. Alejandro Jodorowsky | 50. Elaine Pagels | 83. Rabbi Michael Lerner |
| 18. Mantak Chia | 51. Jeff Foster | 84. Lynne McTaggart |
| 19. Desmond Tutu | 52. Seyyed Hossein Nasr | 85. Michael Beckwith |
| 20. Alex Grey | 53. Neale Donald Walsch | 86. Satya Narayan Goenka |
| 21. Peter Russell | 54. Drunvalo Melchizedek | 87. Satish Kumar |
| 22. Byron Katie | 55. Pema Chödrön | 88. Paramahamsa Nithyananda |
| 23. Ram Dass | 56. Diana Cooper | 89. Rowan Williams |
| 24. Esther Hicks | 57. Bruce Lipton | 90. Prem Rawat |
| 25. Bernie Siegel | 58. Dan Millman | 91. Mooji |
| 26. Richard Bach | 59. Karen Armstrong | 92. Stanislav Grof |
| 27. Brian Weiss | 60. Graham Hancock | 93. Grant Morrison |
| 28. Andrew Cohen | 61. David R. Hawkins | 94. Jon Kabat-Zinn |
| 29. Sri Sri Ravi Shankar | 62. Jack Canfield | 95. Dolores Cannon |
| 30. Robin Sharma | 63. Clarissa Pinkola Estés | 96. Gangaji |
| 31. Steve Taylor | 64. Sogyal Rinpoche | 97. Shakti Gawain |
| 32. Z'ev ben Shimon Halevi | 65. Swami Ramdev | 98. Claudio Naranjo |
| 33. Andrew Harvey | 66. Philip Berg | 99. Mastin Kipp |
| | | 100. Marion Woodman |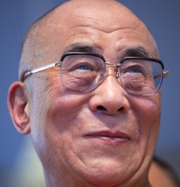 1 – Dalai Lama.
Born Lhamo Dondrub, Tenzin Gyatso is the 14th Dalai Lama. Tibetan Buddhists believe him to be a reincarnation of his predecessors and the Buddha of compassion. He is a vocal activist for Tibetan independence and has made an incredible contribution to global spirituality. His visit to Mongolia in November 2011 was criticized by China, but his popularity shows no sign of waning. Time Magazine call him "The most influential person in the world", while The Times commented "He draws crowds that no other spiritual leader or politician could hope to match…he seems to look at life in a different way to everyone else". His latest book Beyond Religion: Ethics for a Whole World was published in January.
www.dalailama.com ::  Born in Taktser, Tibet :: 06/07/1935 :: Spiritual Leader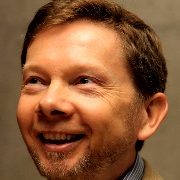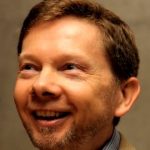 2 – Eckhart Tolle.
Eckhart's profound yet simple teachings have helped countless people throughout the world find inner peace and greater fulfillment in their lives. At the core of the teachings lies the transformation of consciousness, a spiritual awakening that he sees as the next step in human evolution. His books, The Power of Now and the highly acclaimed follow-up A New Earth are two of the best-selling Mind, Body, Spirit books in the world. Eckhart Tolle TV is a subscription service offering monthly live streamed guided meditations and new teachings with Eckhart, an on-line community, and more.
www.eckharttolle.com :: Born in Lünen, Germany :: 16/02/1948 :: Spiritual Teacher and Writer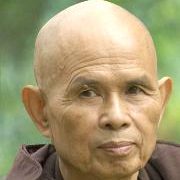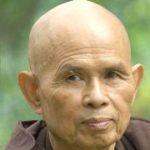 3 – Thich Nhat Hanh.
Buddhist monk, teacher, author and peace activist. He founded the Order of Interbeing and the Unified Buddhist Church, along with monasteries and spiritual centres in Vietnam, the USA and France, where he now lives. His latest book The Novice, a retelling of an ancient Vietnamese folk tale, proposes a real way of being in the world relevant to the twenty-first century.
www.plumvillage.org :: Born in Thua Thien, Vietnam :: 11/10/1926 :: Spiritual Leader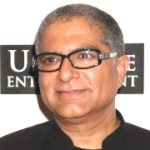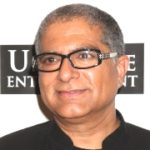 4 – Deepak Chopra.
As a writer on Ayurveda, mind-body medicine and spirituality, Chopra has had huge success with titles such as Ageless Body, Timeless Mind and The Seven Spiritual Laws of Success. In 2011 he published The Seven Spiritual Laws of Superheroes: Harnessing Our Power to Change the World with his son Gotham and apologised for his "unfair criticism" of Richard Dawkins, after a long-running feud. His latest book, War of the Worldviews: Science vs Spirituality, pits his views against leading physicist Leonard Mlodinow.
www.deepakchopra.com :: Born in New Delhi, India :: 22/10/1946 :: Physician, writer and public speaker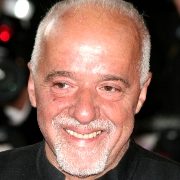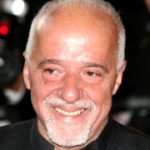 5 – Paulo Coelho.
The Alchemist is one of the top selling books in history, with over 65 million copies sold in 150 countries. Warner Bros bought the film rights in 2003, but the project stalled. In 2008, Harvey Weinstein bought the rights to the film. Laurence Fishburne is set to direct and play the lead role. Coelho has sold more than 100 million books worldwide and his work has been translated into 67 languages. His latest book Aleph was published in September.
paulocoelho.com :: Born in Rio de Janeiro, Brazil :: 24/08/1947 :: Novelist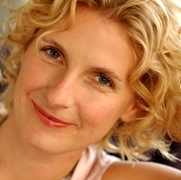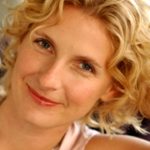 6 – Elizabeth Gilbert.
Gilbert is best known for her 2006 memoirs, Eat, Pray, Love: One Woman's Search for Everything across Italy, India and Indonesia. Oprah Winfrey so enjoyed the book she devoted two episodes of her show. The film appeared in 2010 starring Julia Roberts. Gilbert followed this up with a sequel, Committed: A Skeptic makes Peace with Marriage, covering her life after Eat, Pray, Love.
elizabethgilbert.com :: Born in Waterbury, Connecticut, USA :: 18/07/1969 :: Novelist and memoir writer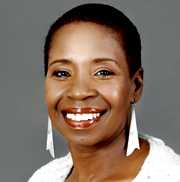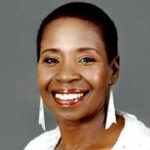 7 – Iyanla Vanzant.
An inspirational speaker, spiritual teacher, author, and television personality, Vanzant was named one of the 100 Most Influential Black Americans by Ebony magazine, which said that "Her books, lectures and television appearances have made her a multimedia high priestess of healthy relationships". Her latest book is Peace from Broken Pieces: How to Get Through What You're Going Through.
innervisionsworldwide.com :: Born in Brooklyn, New York, USA :: 13/09/1953 :: Lawyer, minister, talk show host and author.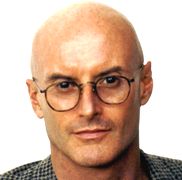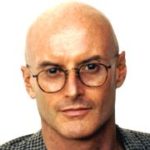 8 – Ken Wilber.
Wilber has advocated Integral Thought and influenced figures as varied as Bill Clinton, Deepak Chopra, and Billy Corgan. He founded the Integral Institute and has written about adult development, developmental psychology, philosophy, worldcentrism, ecology, and stages of faith.
www.kenwilber.com :: Born in Oklahoma City, Oklahoma, USA :: 31/01/1949 :: Author and Integral Theorist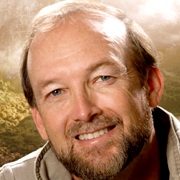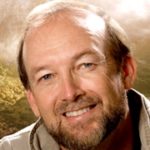 9 – James Redfield.
Best known for The Celestine Prophecy, which he self-published in 1992. Redfield produced and co-wrote the screenplay of the movie, which came out in 2006. Redfield's latest book, The Twelfth Insight, is now available in paperback.www.celestinevision.com :: Born in Birmingham, Alabama, USA :: 19/03/1950 :: Writer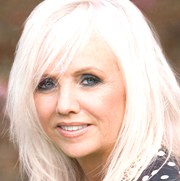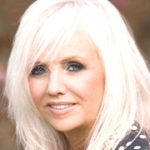 10 – Rhonda Byrne.
Well known for The Secret book and DVD, Byrne advocates the belief that we can all transcend our suffering by not falling prey to negative thoughts. She has been listed among Time Magazine's list of 100 people who shape the world, and has also produced television shows. Her new book The Magic is published in March.
www.thesecret.tv :: Born in Australia :: 12/03/1951 :: Writer and TV/Film producer
To read the full Spiritual 100 list, please ask for a Spring issue of Mind Body Spirit magazine at your local newsagents, WHSmith (UK) or Barnes & Noble (US), or purchase a copy online directly from Watkins Books.
Next: Read Spiritual 100 List 2014

~UPDATED: We release a new list every year. CLICK HERE TO SEE Spiritual 100 List 2014 ~