#61 – 80 on the 100 Most Spiritually Influential Living People List in 2014
[dropcap]61[/dropcap]
Pema Chodron
Born in New York City, USA/14 July 1936 (Cancer/Rat)/Author and Spiritual Teacher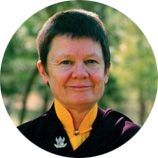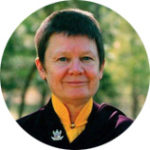 Born Deirdre Blomfield-Brown, Chodron met her teacher, Chögyam Trungpa, in 1972 and became a Buddhist nun in 1981. She has written several books: The Wisdom of No Escape, Start Where You Are, When Things Fall Apart, The Places that Scare You, No Time to Lose and Smile at Fear. Her latest book How to Meditate: A Practical Guide to Making Friends with Your Mind was published in August.
www.pemachodronfoundation.org
[dropcap]62[/dropcap]
Bruce Lipton
Born in Mt. Kisco, New York, USA/21 October 1944 (Libra/Monkey)/Biologist and Writer
Lipton is a developmental biologist, best known for promoting the idea that genes and DNA can be manipulated by a person's beliefs in his bestseller The Biology of Belief. This was followed by Spontaneous Evolution: Our Positive Future and a Way to Get There from Here. His latest book The Honeymoon Effect: The Science of Creating Heaven on Earth will be published in paperback in April.
www.brucelipton.com
[dropcap]63[/dropcap]
Julia Cameron
Born in Libertyville, Illinois, USA/4 March 1948 (Pisces/Rat)/Artist and Writer
Cameron has been an active artist for more than thirty years. She is the author of more than thirty books, fiction and
nonfiction, including bestselling works on the creative process: The Artist's Way, Walking in This World, and Finding Water. Her latest book The Artist's Way for Parents: A Spiritual Approach to Raising Creative Children came out in August. Her website includes an online course and artists' community.
www.juliacameronlive.com
[dropcap]64[/dropcap]
Judy Hall
Born in Bloxwich, Staffordshire, England/25 November 1943 (Sagittarius/Goat)/Author and Crystal Expert
An internationally known author, astrologer, psychic, and healer, Hall specializes in past life readings and regression. She is best-known for The Crystal Bible which has sold over a million copies. Her latest books are The Crystal Bible 3, a new edition of The Encyclopedia of Crystals, and The Crystal Wisdom Oracle – see Judy's article on pages 62-64.
www.judyhall.co.uk
[dropcap]65[/dropcap]
Rupert Sheldrake
Born in Newark-on-Trent, Nottinghamshire, England / 28 June 1942 (Cancer/Horse)/Biologist and Author


One of the world's most innovative biologists, Sheldrake is best known for his theory of morphic fields and morphic resonance, which leads to a vision of a living, developing universe with its own inherent memory. His books include A New Science of Life, Seven Experiments That Could Change the World, The Sense of Being Stared At, and his latest book The Science Delusion: Freeing the Spirit of Enquiry (called Science Set Free in the US). In March 2013, TED decided to ban Sheldrake's Whitechapel talk "The Science Delusion", but it can still be seen here:
www.youtube.com/watch?v=JKHUaNAxsTg
.
www.sheldrake.org
[dropcap]66[/dropcap]
Vladimir Megre
Born in Kuznichi, Chernigov, Ukraine/23 July 1950 (Leo/Tiger)/Author
Based on his meetings with Anastasia, a young woman living in the forests of Russia, Megre wrote the Ringing Cedars series of books which have sold over 10 million copies.
www.vmegre.com/en
[dropcap]67[/dropcap]
Krishna Das
Born in Long Island, New York, USA/31 May 1947 (Gemini/Pig)/Singer and Songwriter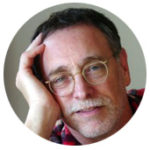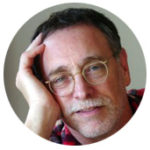 Layering traditional Hindu kirtan with instantly accessible melodies and modern instrumentation, Krishna Das has been called yoga's "rock star". Known to friends, family, and fans as simply KD, he has taken the call-and-response chanting out of yoga centres and into concert halls, becoming a worldwide icon and the best-selling chant artist of all time, with over 300,000 records sold. In September 2013, Jeremy Frindel's awardwinning documentary One Track Heart: The Story of Krishna Das was released on DVD.
www.krishnadas.com
[dropcap]68[/dropcap] 
John Bradshaw
Born in Houston, Texas, USA/29 June 1933 (Cancer/Rooster)/Author, Counsellor and Educator 
Bradshaw is one of the leading figures in the fields of addiction/recovery, family systems, relationships, and spiritual and emotional growth. He is credited with popularizing the concepts of the wounded inner child and the dysfunctional family.
www.johnbradshaw.com
[dropcap]69[/dropcap]
Liz Greene
Born in Englewood, New Jersey, USA / 4/September 1946 (Virgo/Dog)/Astrologer, Psychologist and Author
Greene is the author of many books on astrological, psychological and mythological themes, including Saturn: A New Look at an Old Devil, Relating, Astrology for Lovers, The Astrology of Fate, The Astrological Neptune and the Quest for Redemption, The Art of Stealing Fire: Uranus in the Horoscope, and The Dark of the Soul: Psychopathology in the Horoscope. She holds a doctorate in psychology and is a qualified Jungian analyst.
www.cpalondon.com
and
www. astro.com
[dropcap]70[/dropcap]
Michael Newton
Born in California, USA in 1931/Hypnotherapist and Author
Dr. Newton is the Founder of The Newton Institute for Life Between Lives Hypnotherapy (TNI) and the author of three best-selling books on past life regression Journey of Souls: Case Studies of Life Between Lives, Destiny of Souls: New Case Studies of Life Between Lives and Life Between Lives: Hypnotherapy for Spiritual Regression.
www.spiritualregression.org
[dropcap]71[/dropcap]
Don Miguel Ruiz


Born in Mexico/ 27 August 1952 (Virgo/Dragon)/Author, Teacher and Shaman
Ruiz is the international bestselling author of The Four Agreements which has sold around 4 million copies and was featured on Oprah. His latest Toltec Wisdom Book, The Circle of Fire: Inspiration and Guided Meditations for Living in Love and Happiness, published in October, is a new, revised edition of his book Prayers: A Communion with Our Creator.
www.miguelruiz.com
[dropcap]72[/dropcap]
Daisaku Ikeda
Born in Ōta, Tokyo, Japan/2 January 1928 (Capricorn/Rabbit)/Buddhist Philosopher and Peacebuilder
Ikeda is a Buddhist philosopher, peacebuilder, educator, author and poet. He is the third president of the Soka Gakkai lay Buddhist organization and the founding president of the Soka Gakkai International (SGI), which is today one of the world's largest and most diverse lay Buddhist organizations, promoting a philosophy of character development and social engagement for peace.
www.daisakuikeda.org
[dropcap]73[/dropcap]
Rupert Spira
Born in London, England/13 March 1960 (Pisces/Rat)/Teacher, Author and Potter
Spira is a spiritual teacher and writer who met his own teacher, Francis Lucille, in 1996. Lucille introduced him to the teachings of Jean Klein and Atmanada Krishnamenon and directly indicated to him the true nature of experience. Spira's books include The Transparency of Things, Presence Volume I: The Art of Peace and Happiness, and Presence Volume II: The Intimacy of All Experience. He is also a successful studio potter with ceramics in many public collections, including The V & A Museum, London, and The National Museum of Modern Art, Tokyo.
www.rupertspira.com
[dropcap]74[/dropcap]
Richard Bandler
Born in USA/24 February 1950 (Pisces/Tiger)/Author and Trainer
Bandler is best known as the co-creator of Neuro-Linguistic Programming (NLP). He has also developed other alternative psychology and self-help techniques called Design Human Engineering and Neuro-Hypnotic Repatterning. His latest book, How to Take Charge of Your Life: The User's Guide to NLP, came out in January.
www.richardbandler.com
[dropcap]75[/dropcap]
Gary Snyder
Born in San Francisco, USA/8 May 1930 (Taurus/Horse)/Poet and Environmentalist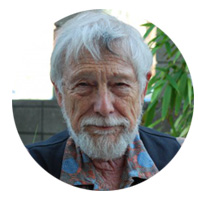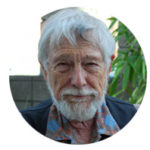 Often described as the "poet laureate of Deep Ecology", Snyder is often associated with the Beat Generation and the San Francisco Renaissance. A poet, translator, essayist, lecturer, and environmental activist, his work reflects an immersion in both Buddhist spirituality and nature. His latest books are Tamalpais Walking: Poetry, History, and Prints with illustrator Tom Killion and Cold Mountain Poems, his translation of 24 poems by Han-Shan.
[dropcap]76[/dropcap]
Lars Muhl
Born in Aarhus, Denmark/14 November 1950 (Scorpio/Tiger)/Author and Musician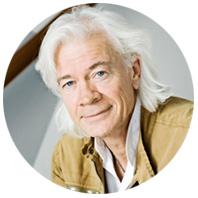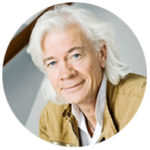 Like Paulo Coelho, Muhl was for many years a successful singer/songwriter who, concurrently with his music, studied the world's religions and esoteric knowledge. Then in 1996, he was struck down by an unexplained illness, which neither doctors nor alternative therapists could diagnose. For three years he lay in bed without being able to move or think straight. Through a close friend's intervention, he was put in touch with a seer who brought him back to life. That was the start of a completely new existence and the beginning of the quest described in his bestselling trilogy The O Manuscript, republished in paperback in November.
www.larsmuhl.com
[dropcap]77[/dropcap]
David Deida
Born in Cleveland, Ohio, USA/18 March 1958 (Pisces/Dog)/Author and Teacher
Acknowledged as one of the most insightful and provocative spiritual teachers of our time, Deida continues to revolutionize the way that men and women grow spiritually and sexually. His books include Finding God through Sex, Way of the Superior Man, Intimate Communion and The Enlightened Sex Manual.
deida.info
[dropcap]78[/dropcap]
Satish Kumar
Born in Rajastan, India/9 August 1936 (Leo/Rat)/Ecologist and Writer


A former Jain monk and long-term peace and environment activist, Kumar is currently editor of Resurgence & Ecologist magazine and the founder and Director of Programmes of the Schumacher College international centre for ecological studies. He is also on the advisory board of Our Future Planet, a unique online community sharing ideas for real change and in recognition of his commitment to animal welfare and compassionate living he was recently elected vice-president with the RSPCA. His latest book Soil Soul Society: A New Trinity for Our Time was published in September.
www.resurgence.org
[dropcap]79[/dropcap]
Larry Harvey
Born in Portland, Oregon, USA/11 January 1948 (Capricorn/Pig)/Festival Founder and Organizer
Harvey founded the Burning Man festival at a local beach in 1986, and has guided its progress ever since. Burning Man is a week long festival in the Nevada desert and is described as an experiment in community, art, radical self-expression, and radical self-reliance. During the festival, participants cannot use money, but can barter and give gifts. Harvey is currently executive director of the Project and cochairs the organization's Art Department, scripts and co-curates the annual art theme, and collaborates with artists in creating aspects of the art theme and the design of Black Rock City. Harvey is frequently interviewed, and has lectured on subjects as diverse as art, religion, civic planning and the rise of cyber-culture.
www.burningman.com
[dropcap]80[/dropcap]
Russell Brand
Born in Grays, Essex, England/4 June 1975 (Gemini/Rabbit)/Comedian, Actor and 'Force-for-Good'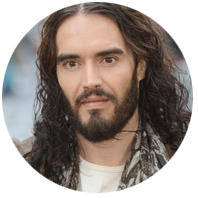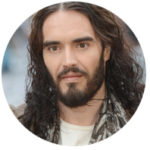 In 2012, Brand acted as master of ceremonies for the Dalai Lama's youth event in Manchester, introducing the Tibetan spiritual leader and hosting a question and answer session at Manchester Arena. The Dalai Lama's representatives said they chose Brand because he had proved "the power of spirituality to effect change in his own life". In October 2013, Brand guest-edited an issue of the New Statesman and explained his objection to the destruction of earth by greedy exploiters, calling for a change in consciousness to accompany political and economic measures to achieve a more sustainable future. He also described how: "Through Transcendental Meditation, twice daily I feel the bliss of the divine….. I connect to a boundless consciousness that has no palpable relationship with my thoughts, fears or desires."
www.russellbrand.com