All talks are free and take place at Watkins bookshop, 19 Cecil Court, London WC2N 4EZ. You can catch up on all the recent Watkins talks by spiritual authors on our youtube channel.
Here's a list of upcoming talks. You can catch up with Videos if you missed any previous events. Check our blog for more information about the upcoming talks.

November 
Swami Saradananda 2-Nov-2017 Thu, 6.30-7.30pm,'Chakra Meditation'
Pia Orleane   9-Nov-2017 Thu, 6.30-7.30pm, 'Sacred Retreat'
Daniel M Jones  15-Nov-2017 Wed, 6.00-7.00pm, 'Become the Force'

December 
Gyuto Monks 6-Dec-2017 Wed, 6.00-7.00, 'Sacred Chanting'
Adrian Parker-Reed  14-Dec-2017 Thu, 6.30-7.30pm, Shakespeare's Ghost Live

NOVEMBER 2, Thursday 6.30-7.30, Swami Saradananda – Chakra Meditation
Chakra Meditations are simple, yet powerful techniques for helping you to develop inner poise and keep your life in balance. How smoothly your chakras function influences how fully you inhabit your physical body, the success of your relationships, and how much inner peace you are able to enjoy. By using chakra meditations you can keep your chakras open and operational.  In this talk, Swami Saradananda presents you with a down-to-earth approach to inner peace. Swami Saradananda inspires you to want to practice. Her talks, like her books, present both theory and practice – they are fun yet inspiring. Her books include "Chakra Meditation", "The Power of Breath", "Yoga Mind and Body", "The Essential Guide to Chakras" and "Mudras for Modern Life".
 NOVEMBER 9, Thursday 6.30-7.30, Pia Orleane – Sacred Retreat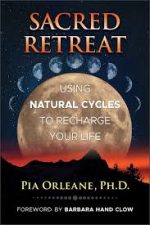 All of life is interwoven into a living system of cycles, from Earth's seasons to the enzy­matic pathways that provide energy to a cell. Cycles map the most auspicious time for every­thing in life. Both women and men have biological cycles of active growth and quiet renewal. Dr. Pia Orleane will speak about improving our relationships, deepening our intuition, and enhancing our natural creativity by paying attention to our natural biological cycles and implementing periods of rest and retreat into our hectic and harried lives. Dr. Orleane will also discuss how separation from Nature has led to the suppression of women, higher divorce rates, and increased stress and discord between families, communities, and nations. A return to honoring Nature and our own natural cycles, she states, could bring world peace.
NOVEMBER 15, Wednesday 6.00-7.00, Daniel M Jones – Become The Force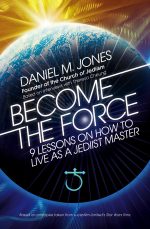 Daniel M Jones founded the Church of Jediism in 2007 following the Jedi Census phenomenon of 2001; it now has over 500,000 members around the world. Daniel will talk about his book Become The Force, which outlines the Jedi perspective and provides practical tools for anyone interested in gaining a deeper understanding of how to use the Force in everyday life. A metaphor for the universal life energy that connects us all, the Force can be both light and dark, good and bad. Now, more than ever, it is our responsibility to overcome the Dark Side. Become the Force shows that the Jedi-minded among us might usher in a new spirituality and shift in global consciousness towards peace and harmony that is more powerful than any we can possibly imagine.

DECEMBER 6, Wednesday 6.00-7.00, Gyuto Tibetan Tantric Monks 
Experience the profound sacred music of traditional Tibetan spiritual chanting from the Dalai Lama's renowned Gyuto tantric monks. Masters of Tibetan Buddhist ritual music and ceremony, the monks chant in a unique deep harmonic overtone. Nominated for a Grammy award, their music has been critically acclaimed worldwide. "The monks exemplify, in their mystical chants, the essence of Tibetan tantric wisdom and the profound philosophy of the Dalai Lama. This is a musical system intentionally designed to alter your consciousness towards an illuminated and enlightened state." Youth, producer of Killing Joke.
Only limited space available. Free – but donations to the monk's charity welcome.
DECEMBER 14, Thursday 6.30-7.30, Adrian Parker-Reed, Shakespeare's Ghost Live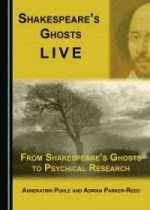 Shakespeare is the most cited scholar in recent history and yet no one pays attention to his views on psychic phenomena.  It took another 300 years of paranormal experiences before scholars at Cambridge University helped to found the Society for Psychical Research. This brought scientific scrutiny to the area and the UK is now world leading in university research on this topic.  Dr Anneaktrin Puhle and Prof. Adrian Parker-Reed are active researchers who have use the historical and contemporary research to highlight Shakespeare's insights. In our time of disconnectedness from Nature, the authors bring attention to neglected human experiences which represent an important part of life and which do in fact occur to most of us.