All talks are free and take place at Watkins bookshop, 19 Cecil Court, London WC2N 4EZ. You can catch up on all the recent Watkins talks by spiritual authors on our youtube channel.
Here's a list of upcoming talks. You can catch up with Videos if you missed any previous events. Check our blog for more information about the upcoming talks.


February 


Gary Lachman

   15-02-2018 Thu, 6.30pm, '

Lost Knowledge of the Imagination

'
Zahir Khan    22-02-2018 Thu, 6.30pm, 'Falling into the Mystery'

March
Jacob Burak   8-03-2018 Thu, 6.30pm, 'How to Find a Black Cat in a Dark Room'
Barbara Meiklejohn-Free & Flavia Kate Peters 15-03-2018 Thu, 6.30pm, 'Shamanic Witchcraft'


Antony Cummins

  16-03-2018 Fri, 6.00pm, '

Ninja Skills

'


Helen Sanderson  29-03-2018 Thu, 6.30pm, 'How to overcome 10 obstacles to a clutter-free home'



FEBRUARY 15, Thursday 6.30-7.30, Gary Lachman, Lost Knowledge of the Imagination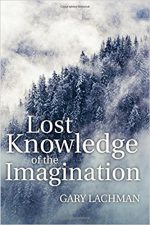 'What is the imagination? Generally we think of it as in some way a substitute for reality, a form of 'make believe,' of escaping from the difficult, stubborn everyday world we know so well, into a different, better, more congenial one – that, more often than not, unfortunately exists only inside our head. Or we see imagination as a useful tool in grasping opportunities, producing novel, innovative ways in which some product or activity can get ahead of its competitors and occupy a place on the 'cutting edge.'
Certainly these notions of imagination are accurate, as far as they go. But what if rather than providing us with an 'alternate reality,' the imagination is actually deeply involved in bringing into being the very reality from which it ostensibly wants to escape? What if imagination, rather than being about 'make believe,' is actually about 'make real?'
The author argues that we have entered a time when the idea that imagination has the power to affect reality itself – directly, and not through the medium of culture – seems to have become a topic of interest, while reality itself has become something rather different than what it used to be. Is it possible that the obscurity in which the knowledge of the imagination was kept for so long is now starting to clear, and the true meaning and significance of our imagination is coming to light? We know that with great power comes great responsibility. Will we have the strength and purpose to meet this challenge? Let's imagine.
FEBRUARY 22, Thursday 6.30-7.30, Zahir Khan, Falling into the Mystery
"A reality with no name is now a name with no reality"…. (Sufi Ali Hujweri)
With Zahir you will experience this reality with no name and that is your true self and true nature.  By engaging in dialogue or falling into the silence acknowledged by many as a gathering of truth we can realise who we truly are.
Zahir resolves the most pertinent of questions: who are you, what do you want, what could you possibly be?. These questions are answered constantly and in this deepening and falling into the mystery we see what we truly are. The drop that is in fact the ocean entire.
MARCH 8, Thursday 6.30-7.30, Jacob Burak, How to Find a Black Cat in a Dark Room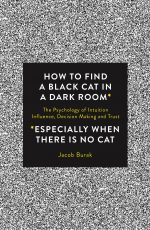 Jacob Burak is on a quest to answer the question "are we as human beings, who are separated by different cultures and experiences, similar or different?" Through the lens of behavioural studies, we see how, while our approaches differ and often conflict, we all strive for similar things: love, acceptance, power and understanding. How to Find a Black Cat in a Dark Room offers the latest scientific studies of human behaviour alongside accessible anecdotes to examine the universal human experiences of comparing ourselves to others, the need to belong, the urge to achieve and the anxiety and uncertainty of life itself.
More importantly, Burak will show how, in understanding these behavioural patterns, we learn that we are actually more alike than we are different; that our rivals often make us stronger; and that being trusting can help us live longer.
MARCH 15, Thursday 6.30-7.30, Barbara Meiklejohn-Free & Flavia Kate Peters, Shamanic Witchcraft
A Shamanic Witch is someone who has always been drawn to nature, who embraces each season and naturally hears the whispers of spirit. The Shamanic Witch's heart sings at the mere notion of magic and has an affinity with the ways of natural healing in accordance with the magical laws of nature. Join Barbara & Flavia in this empowering talk to connect to your ancestral roots through the magic of fairy-craft, shamanic divination and witches' wisdom.
MARCH 16, Friday 6.00-7.00, Antony Cummins, Ninja Skills
Antony Cummins will speak about his upcoming book, Ninja Skills.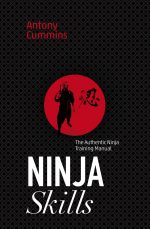 The shadowy figure of the ninja – expert commando, secret agent, maverick who operates outside social norms – continues to exert fascination in the West, yet much of what is presented as ninja fact today is distorted or wrong. The truth about the ninja is so much more complex and intriguing than the Hollywood clichés we know today. You will hear about ninja warcraft, including clever ideas for infiltrating an enemy compound (from wearing 'silent sandals' to faking passes and passwords), tactics for hiding and retreat (in the racoon dog retreat, a ninja will crouch low and halt, allowing the pursuer to collide with him at speed, whereupon the agent kills his enemy), and ways of crossing marshes and water (for example, with special shoes made of boards, or using a foldaway floating seat).

MARCH 29, Thursday 6.30-7.30, Helen Sanderson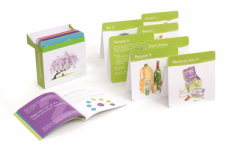 , How to overcome 10 obstacles to a clutter-free home
From her experience of speaking to hundreds of people about their clutter, Helen Sanderson has identified 10 common obstacles that people face when trying to deal with clutter. In this talk Helen explains the psychology of these obstacles and how to overcome them effectively. She also explains the principles behind her Home Declutter Kit and how her unique process gives people a simple way to detox their living space and clear clutter from their life, leaving room for new energy and new possibilities.