All talks are free and take place at Watkins bookshop, 19 Cecil Court, London WC2N 4EZ. You can catch up on all the recent Watkins talks by spiritual authors on our youtube channel.
Here's a list of upcoming talks. You can catch up with Videos if you missed any previous events. Check our blog for more information about the upcoming talks.
April 
James Low  26-04-2018 Thu, 6.30pm, 'Simply Being and Sparks'
Jérôme Chouchan  27-04-2018 Fri, 6.00pm,'Target'
May 


Itzhak Beery  3-05-2018 Thu, 6.30pm, 'Shamanic Healing'
Joanne-Divine Life Yogini  4-05-2018 Fri, 6.00pm, 'Dreaming of a Divine Life'
Nicola Smuts-Allsop    10-05-2018 Thu, 6.30pm, 'Fertility Astrology'
Katie Oman   24-05-2018, Thu, 6.30pm, 'Happiness: Make Your Soul Smile'

APRIL 26, Thursday 6.30-7.30, James Low, Simply Being and Sparks
James Low is a well-known translator and teacher of Dzogchen, the non-duality tradition of Tibetan Buddhism. With a background in psychotherapy, he was a student of Chigmed Rigdzin Lama (known as C.R.Lama) as well as Chogyal Namkhai Norbu. He is the author of several books, including Simply Being, Being Right Here, Being Guru Rinpoche, Yogins of Ladakh and the translator of the Collected Works of C.R.Lama. 'Sparks' is his latest offering – a collection of writings which are an expression of the profound non-dual view of Dzogchen, which illuminates the Buddha potential in all of us.
'Simply Being is the ground or basis of every occurrence; it is the unchanging awareness which reveals the ever-changing play of existence. This is Dzogchen, the wholeness and completion within which we live'.

APRIL 27, Friday 6.00-7.00, Jérôme Chouchan, Target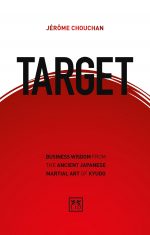 The highly-respected, international business leader Jérôme Chouchan, MD of Godiva Chocolatier for Japan, South Korea, South East Asia, India, Australia and New Zealand who will bring insight from his new business book, Target – a book based on the wisdom of Kyudo, the ancient martial art of archery that originated from the samurai class of feudal Japan.
Target is an inspiring and thought provoking book for people looking for a more rewarding life and career, beyond just hitting targets. It is hailed as a great read and an alternative to western management thinking and doing. Jerome's talk will focus on the spiritual influences of Taoism, Zen, Gita and their practical applications in the world of daily life and business.
MAY 3, Thursday 6.30-7.30, Itzhak Beery, Shamanic Healing
Author Itzhak Beery will describe what shamanic healing really is, who can become a shaman, the source of all illnesses, the reasoning behind the elements used and their mystic symbolism. His book Shamanic Healing provides step-by-step instructions on many healing teachings, ceremonies, and techniques. Such as the powerful La Limpia–energy cleansing, diagnostic and divination readings, protection techniques from negative energies, soul retrieval, de-possession, and additional healing tips. Also included are thirty true and inspiring healing stories in which the power of the mystery and ancient know-how changed and healed modern peoples' lives, and freed them from panic attacks, PTSD, depression, grief, relationship problems, and relieved cancer, schizophrenia, chronic pain and other maladies.
MAY 4, Friday 6.00-7.00, Joanne-Divine Life Yogini, Dreaming of a Divine Life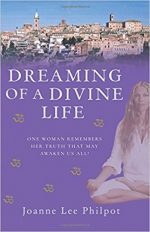 This is the inspirational true story of a woman s journey towards self-discovery and realisation! Joanne dreamt of a Yoga Retreat in sunny Italy, but found herself with a half built house in the hills and struggling to bring up four children. Yet through adversity she realises that problems can be blessings in disguise as there is a reason to every relationship and a purpose to every situation. In the course of telling her story and baring her soul many people from all walks of life will relate to her difficult and sometimes shocking situations that are forcing her to change! Through her awakening she gives hope to readers by using spiritual practices, eternal truths and secrets to life that teach us how to cultivate peace and love and to develop happiness and compassion. Dreaming of a Divine Life is a book about fulfilling your spiritual purpose, manifesting your material goals and learning to love yourself, all beings and our magnificent Mother Earth.
MAY 10, Thursday 6.30-7.30, Nicola Smuts-Allsop, Fertility Astrology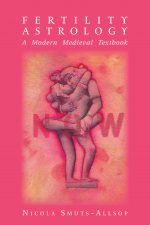 Fertility Astrology is a collection of case studies from my 17 years of practice as an astrologer, real stories of real people who struggled with infertility and who succeeded using Fertility Astrology. The in-depth astrological technique is also well documented and supported, and does not alienate the reader, rather it serves to illuminate the innovative, complex method used, marrying medieval astrology with modern medicine.

MAY 24, Thursday 6.30-7.30, Katie Oman, Happiness: Make Your Soul Smile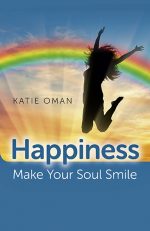 Katie Oman is on a mission to help people find their own happiness every single day. She will help you identify the things that are holding you back from getting the happiness you deserve, give you invaluable guidance on how to move past these blocks, and point the way as to how you can bring more happiness into your life. Imagine if you were in control of how you felt, and you were able to find your happiness no matter what was going on in your life? Well, the good news is you can! Katie will put the power back in your hands to find happiness, and smile all the way down to the tips of your soul. She will help you see how happiness is not some pipe-dream, but is actually yours for the taking! Through real-life accounts and a huge dose of humour, Katie Oman shows you that you have the power to create your own happiness in every moment of every day.