All talks are free and take place at Watkins bookshop, 19 Cecil Court, London WC2N 4EZ. You can catch up on all the recent Watkins talks by spiritual authors on our youtube channel.
Here's a list of upcoming talks. You can catch up with Videos if you missed any previous events. Check our blog for more information about the upcoming talks.
June
Ricardo Stocker  7-06-2018, Thu, 6.30pm, 'Our Compassionate Kosmos'
Lars Muhl   14-06-2018, Thu, 6.30pm, 'The Gate of Light'
Darren Cockburn 21-06-2018 Thu, 6.30pm,'Being Present'
Melissa Joy Jonsson   28-06-2018 Thu, 6.30pm,'The Art of Limitless Living'

July
Feroze Dada  3-07-2018 Tue, 6.30pm, 'Children of the Revolution' 
Michael Rodrigeuz  5-07-2018 Thu, 6.30pm, 'Spiritual Awakening and the Roar of Love'
Yogiraj Siddhanath  11-07-2018 Wed, 6.00pm, 'Yoga Pantajal'
Richard Stemp   12-07-2018 Thu, 6.30pm, 'The Secret Language of the Renaissance'
Chrissie Astell   19-07-2018 Thu, 6.30pm, 'The Guardian Angel Oracle'
Richard Stemp 25-07-2018 Weds, 2.30pm, 'The Secret Language of Renaissance - A National Gallery Tour'


John Lockley   26-07-2018  Thu, 6.30pm, 'Leopard Warrior'

JUNE 7, Thursday 6.30-7.30, Ricardo Stocker, Our Compassionate Kosmos
Dr. Ricardo H. Stocker is a transpersonal psychologist, poet-philosopher and opti-mystic. In this talk he will present his book Our Compassionate Kosmos that points to the new consciousness paradigm, and to the awakening to the presence of celestial love. An exponential realization and illumination of hearts ad souls IS happening daily all over this blessed planet.
JUNE 14, Thursday 6.30-7.30, Lars Muhl, The Gate of Light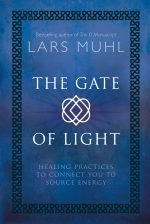 In this talk Lars Muhl will talk about The Gate of Light, his latest book which describes an ancient healing method used by the Essenes, or The Sons of Light, 2500 years ago. Until the discovery of the Dead Sea Scrolls in 1946, there was little known about The Essenes; a brotherhood of holy men and women living together within a community over two thousand years ago. The Essenes considered themselves to be a separate people, not because of external signs like skin colour, hair colour, but because of the illumination of their inner life and their knowledge of the hidden mysteries of nature unknown to other men. Drawing on this ancient knowledge Lars particularly looks at: Grief and Happiness, Balance and Awareness, Selflessness, Boredom and Renunciation, Loneliness, Gratitude, Silence and Thoughtfulness.
JUNE 21, Thursday 6.30-7.30, Darren Cockburn, Being Present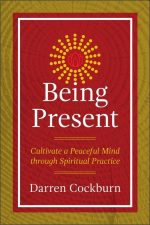 Do you ever find yourself lost in thoughts and emotions? Darren Cockburn, author of "Being Present", offers simple and profound methods for cultivating a peaceful mind through awareness and acceptance of the present moment. In this talk, he will be sharing teachings from his new book and explaining how you can understand mindfulness in minutes. When practiced receptively, mindfulness can be used as a gateway to true freedom and the spiritual dimension. Learn about some of the many ways we can creatively integrate spiritual practice into our everyday lifestyles.

JUNE  28, Thursday 6.30-7.30, Melissa Joy Jonsson, The Art of Limitless Living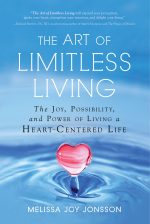 Join author & internationally acclaimed workshop leader Melissa Joy on a journey to the field of the heart, where self-love and integrity become your new normal. Humanity is in a position that we have never been before, in new and unfamiliar terrain. You may be at a place in your life where you are aware that "tried and true" behaviors and beliefs no longer work. You may be confused and unsure how to proceed or effect the change you want in yourself and in the world. The Art of Limitless Living provides multiple access points for creating new, empowering maps to help you navigate your way through changing and challenging landscapes.
JULY 3, Tuesday 6.30-7.30, Feroze Dada, Children of the Revolution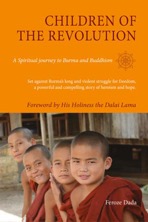 (with live music)
Endorsed by His Holiness the Dalai Lama, Children of the Revolution is a truly inspiring story about Feroze Dada, a Chartered Accountant from London, and his chance meeting with a freedom fighter and a Buddhist monk in Myanmar which transforms the lives of a great many orphaned and abandoned children being looked after in a remote monastery on the shores of Lake Inle. At the same time the journey they take provides him with a deep and enduring sense of purpose and self-discovery. Children of the Revolution is a story of the author's own journey: as a Muslim absorbing Buddhist philosophy and in so doing building a bridge towards peace which offers a transformative vision about how to live a meaningful life that will bring education and hope to thousands of Burmese children.
His Holiness the Dalai Lamai has said – "Feroze Dada, gives a moving account of a monk's work and talks about his own efforts to support a school and a care centre for destitute Burmese children started by the monk in his monastery. I offer my prayers for their success."
This event will include Sufi spiritual music by Saira Peter.
JULY 5, Thursday 6.30-7.30, Michael Rodrigeuz, Spiritual Awakening and the Roar of Love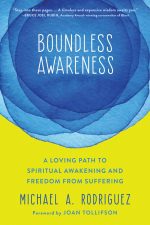 We are conditioned from infancy to take on limiting beliefs, which seemingly obscure our true nature. In that state of smallness, the immense power of our life force becomes deadened. However, you are capable of rediscovering your True Nature. With compassionate guidance based on the pointers in his new book, Boundless Awareness, Michael will offer a direct and open-hearted invitation into the truth of who and what you are, allowing you to emerge from the self-contracted patterns that no longer serve you and to roar fearlessly as the all-embracing Love and Light that is our common essence.

JULY 11, Wednesday 6.00-7.00, Yogiraj Siddhanath, Yoga Pantajal
The author, Yogiraj SatGurunath Siddhanath, is a sat guru in the ancient Nath Yogi tradition. Crowned in 2013 with the rare spiritual honour of Shri Chatrapati Shivaji Raje Ratna Yog Maartand Siddhyog Guru, Yogiraj was born a Siddha and went into spontaneous enlightenment states from the age of 3. Spiritually realised from this young age, he eventually cast away his royal ties after completing university and fulfilled his calling as a yogi. While traveling as a youth in the Himalayas, Yogiraj was blessed and empowered by the spiritual beings of the mountain caves. His divine transformation flowered after his deep and personal experiences with Mahavatar Shiva-Goraksha-Babaji, the same mentioned by Paramahamsa Yogananda in his seminal "Autobiography of a Yogi". This experience transformed Yogiraj, helping him realise the unity of all yogis and religions.  Since SatGurunath has been travelling the world over, imparting the science of Kundalini Kriya Yoga,and the healing of  Shaktipat and Shivapat transmissions to sincere seekers across the globe and giving transformational workshops. His public appearances include to the United Nations.
 JULY 12, Thursday 6.30-7.30, Richard Stemp, The Secret Language of the Renaissance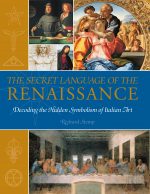 We may never know what the Mona Lisa is really smiling about, but we do know that there's much more to the masterpieces of Renaissance art than the beauty that meets the eye. There are layers of significance hidden below the surface of the works of Leonardo da Vinci, Fra Angelico, Donatello, Michelangelo and many others. In this talk expert art historian, Richard Stemp, introduces his book The Secret Language of the Renaissance and gives you the key to unlock those secrets for yourself.
JULY 19, Thursday 6.30-7.30, Chrissie Astell, The Guardian Angel Oracle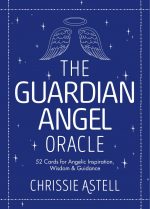 In today's busy and often stressful world, many of us feel the need for some kind of spiritual light, love and guidance. Luckily, no matter what our belief system, angels and their energy are a presence that we can call upon to act as channels between ourselves and God, the Divine, or Spirit – whatever we understand this universal force to be. Chrissie Astell helps us to tap into the energy of the angels with The Guardian Angel Oracle, with Archangel Michael representing heart, Gabriel mind, Raphael body and Uriel soul, and each card representing a different positive quality such as Protection, Love, Forgiveness and Beauty.
JULY 25, Wednesday 2.30- 4.30, Richard Stemp, 'The Secret Language of Renaissance – A National Gallery Tour'
The Secret Language of Renaissance's author Richard Stemp comes back to Watkins to lead a short tour to the National Gallery, discovering the artistic splendours of the Renaissance and the signs and symbols they contain. With an increased understanding of the meaning of the paintings and sculptures, our admiration of them can only be enhanced.
Richard will meet you at 2.30 at Watkins Bookshop and take you to the National Gallery on a journey to reveal the layers of significance hidden below the surface of the works of Italian masters. RSVP HERE.
JULY 26, Thursday 6.30-7.30, John Lockley, Leopard Warrior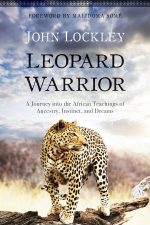 The Leopard is one of the most loved and revered animal totems in Africa. 'Leopard Warrior' is a call for people to listen to their inner nature and face their own shadows. For many people it means facing their wounds, their vulnerability and therein lies the alchemy for our transformation. Sangomas are traditional healers/ shamans from South Africa. They are called in a profound, ancient way via dreams and a mysterious illness to become mystic healers. John was born to become a Sangoma and recalls his odyssey from civil war in South Africa, Zen Buddhist meditation in South Korea to prophetic dreams and a ten-year apprenticeship under MaMngwevu, a traditional Xhosa woman from Nelson Mandela's tribe. John talks about 'humanity' (Ubuntu) and his quest to find an end to war which began for him through listening to his dreams and accepting his 'calling illness'.