All talks are free and take place at Watkins bookshop, 19 Cecil Court, London WC2N 4EZ. You can catch up on all the recent Watkins talks by spiritual authors on our youtube channel.
Here's a list of upcoming talks. You can catch up with Videos if you missed any previous events. Check our blog for more information about the upcoming talks.

October 
Kris Oster  5-Oct-2017 Thu, 6.30-7.30pm, 'Bewitch: Cast Your Spell to Get The Customers You Crave'
James Cowan 12-Oct-2017 Thu, 6.30-7.30pm, 'Warriors Of Love'
Susan Wands  13-Oct-2017 Fri, 6.00-7.00pm, 'Magician and the Fool'
Ines Beyer  19-Oct-2017 Thu, 6.30-7.30pm, 'Death Is Not the End'
Victoria Moran  24-Oct-2017 Tue, 6.00-7.00 'The Good Karma Diet'
Tori Hartman  26-Oct-2017 Thu, 6.30-7.30pm, 'How to Read the Cards for Yourself and Others'
Theresa Cheung & Claire Broad 31-Oct-2017 Tue, 6.00-7.00pm, 'Heaven Is Calling You'

November 
Swami Saradananda 2-Nov-2017 Thu, 6.30-7.30pm,'Chakra Meditation'
Pia Orleane   9-Nov-2017 Thu, 6.30-7.30pm, 'Sacred Retreat'

OCTOBER 5, Thursday 6.30-7.30, Kris Oster – Bewitch: Cast Your Spell to Get The Customers You Crave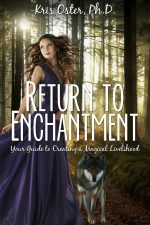 Kris Oster, Ph.D is the author of the business and branding self-help book, Return to Enchantment: Your Guide to Creating a Magical Livelihood. Her talk will incorporate a writing workshop on how to use mythology and archetypes in your branding and marketing. Learning to view your brand as the soul expression of your business will help you magnetize your dream clients and customers without the usual marketing sleaze factor! Bring a pen and notebook for some writing prompts. Wear comfortable clothes for gentle movement and breath work.
OCTOBER 12, Thursday 6.30-7.30, James Cowan – Warriors Of Love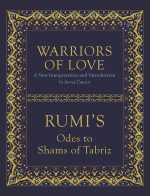 In 1244 a man wrapped in a coarse black coat entered Konya and so into the life of Islam's most celebrated poet and mystic: Mevlana Jalaluddin Rumi. A wanderer and spiritual vagabond, Shams of Tabriz proceeded to wrestle with Rumi's soul. What he wanted from his protégé was for him to embody a wilder, more robust spirituality that would enable him to embrace life's rawness more completely than any saint had done in the past. James Cowan will introduce Warriors of Love, a newly published book that gives a fresh interpretation of a selection of 49 poems which were written by Rumi as metaphors for his love for God as well as for his friend Shams, the Wild One.
OCTOBER 13, Friday 6.00-7.00, Susan Wands – Magician and the Fool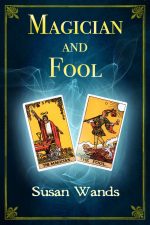 Susan Wands will present her book Magician and the Fool.  The author is a writer and an actress who has written plays, independent film scripts and historical novels. Magician and Fool,  a historical fiction novel based on Pamela Colman Smith, has been a work in progress for eight years. At the end of the Victorian Age, artist Pamela Colman Smith is commissioned to create a new deck of tarot cards for the Golden Dawn. Befriended by Bram Stoker, she battles to keep her creations from being used for evil purposes.
OCTOBER 19, Thursday 6.30-7.30, Ines Beyer- Death Is Not the end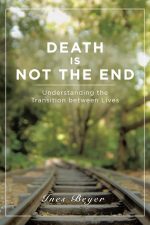 Wonder what happens to your consciousness after your body dies? Are you hoping for an afterlife, but just aren't sure? Ines Beyer, author of Death Is Not the End, shares her personal experiences and discusses conscious dying and the period between lives from the "non-physical" perspective. Based on extensive research in out-of-body experiences and near-death experiences, her book provides an overview on some of the existing research in the field of Consciousness Science, death and dying, and the continued existence of consciousness after physical death. This talk is for anyone who contemplates the precious remaining time of their life, or contemplates death or losing someone close to them. It explores a different perspective that can enrich your current life and give more meaning to any challenging situations you may be facing regarding death.
OCTOBER 24, Tuesday 6.00-7.00, Victoria Moran – The Good Karma Diet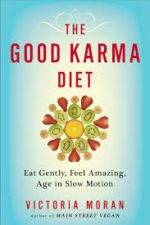 Nearly 50 years after wandering into Watkins Books as a teenager, thereby discovering yoga, meditation, and vegetarianism, American author Victoria Moran returns with her latest book, The Good Karma Diet: Dine Gently, Feel Amazing, Age in Slow Motion. She'll cover concepts including: Eden was vegan!; Ancient yogis: the first nutritionists; Overcoming overeating (the author did — over 30 years ago); The forever-young equation: Spirit-centered mind/Love-centered life. Moran, featured twice on Oprah, is the author of twelve additional books including Shelter for the Spirit, Creating a Charmed Life, and Main Street Vegan, and she hosts the popular Main Street Vegan podcast.
OCTOBER 26, Thursday 6.30-7.30, Tori Hartman – How To Read The Cards for Yourself and Others
Using her new book How To Read The Cards for Yourself and Others, you can venture deeper with Tori Hartman author of The Chakra Wisdom Oracle Cards, and gain some new and valuable tips on ways to take your personal readings to a new level. Tori Hartman is a world-renowned spiritual guide and oracle reader. Following a near-death experience almost 20 years ago, Tori was visited by a spirit who told her a collection of brightly coloured stories. These stories prompted her lifelong fascination with colour, the chakras and their power to transform and heal lives.
OCTOBER 31, Tuesday 6.00-7.00, Theresa Cheung & Claire Broad – Heaven Is Calling You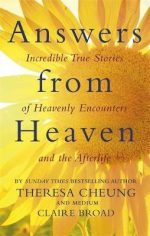 This Halloween when the veil between this life and the next is said to lift, afterlife author Theresa Cheung and medium Claire Broad join forces with the spirit world to bring you a séance to enlighten you and show you how heaven is answering you in both direct and indirect ways all the time. If you've ever wanted proof of survival, or wondered whether there is life after death, or just what happens in a demonstration of mediumship, this one of kind talk and demonstration showcasing their soon to be published book Answers from Heaven, with a foreword by Dr Julie Beischel is not to be missed.
NOVEMBER 2, Thursday 6.30-7.30, Swami Saradananda – Chakra Meditation
Chakra Meditations are simple, yet powerful techniques for helping you to develop inner poise and keep your life in balance. How smoothly your chakras function influences how fully you inhabit your physical body, the success of your relationships, and how much inner peace you are able to enjoy. By using chakra meditations you can keep your chakras open and operational.  In this talk, Swami Saradananda presents you with a down-to-earth approach to inner peace. Swami Saradananda inspires you to want to practice. Her talks, like her books, present both theory and practice – they are fun yet inspiring. Her books include "Chakra Meditation", "The Power of Breath", "Yoga Mind and Body", "The Essential Guide to Chakras" and "Mudras for Modern Life".
 NOVEMBER 9, Thursday 6.30-7.30, Pia Orleane – Sacred Retreat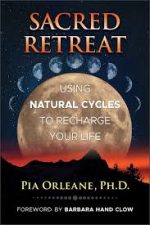 All of life is interwoven into a living system of cycles, from Earth's seasons to the enzy­matic pathways that provide energy to a cell. Cycles map the most auspicious time for every­thing in life. Both women and men have biological cycles of active growth and quiet renewal. Dr. Pia Orleane will speak about improving our relationships, deepening our intuition, and enhancing our natural creativity by paying attention to our natural biological cycles and implementing periods of rest and retreat into our hectic and harried lives. Dr. Orleane will also discuss how separation from Nature has led to the suppression of women, higher divorce rates, and increased stress and discord between families, communities, and nations. A return to honoring Nature and our own natural cycles, she states, could bring world peace.