All talks are free and take place at Watkins bookshop, 19 Cecil Court, London WC2N 4EZ. You can catch up on all the recent Watkins talks by spiritual authors on our youtube channel.
Here's a list of upcoming talks. You can catch up with Videos if you missed any previous events. Check our blog for more information about the upcoming talks.

September
Anna Cherry  7-Sept-2017 Thu, 6.30-7.30 'The Habitat Affect'
Ben Irvine  12-Sept-2017 Tue, 6.00-7.00 '

Mindfulness and the Big Questions: Philosophy for Now'


Terence Stamp 14-Sept-2017 Thu, 6.30-7.30, 'The Ocean Fell into the Drop'
Chrissie Astell  21-Sept-2017 Thu, 6.30-7.30, '

Seven Steps Into Angel Light

'
Maneesha James  28-Sept-2017 Thu, 6.30-7.30, 'Enlightenment is Your Nature'

October 
James Cowan 12-Oct-2017 Thu, 6.30-7.30pm, 'Warriors Of Love'
Susan Wands  13-Oct-2017 Fri, 6.00-7.00pm, 'Magician and the Fool'
Ines Beyer  19-Oct-2017 Thu, 6.30-7.30pm, 'Death is not the end'
Tori Hartman  26-Oct-2017 Thu, 6.30-7.30pm, 'How to Read the Cards for Yourself and Others'



SEPTEMBER 7 , Thursday 6.30-7.30, Anna Cherry – The Habitat Affect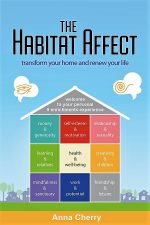 Our choices create experiences – when we choose differently, we create differently. 'Choices-for-change' is a key theme of The Habitat Affect. Anna Cherry, BSc Psychology, former PR Director, Buddhism student and Feng Shui practitioner, will encourage you to think about your current lifestyle and future aspirations. Her book offers a challenging tool – the 9 Enrichments Experience – inspiring you to 'mindfully' create your personal choices-for-change, supported by Focus Features around your home. These act as physical prompts of your definite intention to make 'thought-full' choices which will enrich your life and the lives of all those with whom you connect.
SEPTEMBER 12 , Tuesday 6.00-7.00, Ben Irvine – Mindfulness and the Big Questions: Philosophy for Now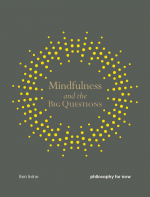 Dr Ben Irvine introduces his latest book Mindfulness and the Big Questions: Philosophy for Now (Leaping Hare Press). Philosophy and mindfulness are sometimes considered to be at loggerheads, each accusing the other, respectively, of 'overthinking' or 'empty-headedness'. There is some truth in these caricatures. But, in fact, mindfulness and philosophy need each other – and we all need to embrace them both. If we want to live happily and wisely in the here and now, we need to face up to our existence, in both thought and deed: we need a mindful philosophy.

SEPTEMBER 14 , Thursday 6.30-7.30, Terence Stamp – The Ocean Fell into the Drop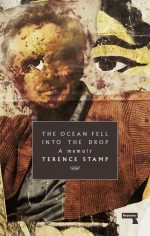 PLEASE NOTE: Ticket sale guarantee entry and a copy of the book.
To RSVP, please book your place HERE.


This is a rare opportunity to meet an extraordinary man and actor.  Terence Stamp will talk about his twin obsessions, acting and mysticism, and the relationship the two have to each other for him, through the trajectory of his life. On the way he discusses his directors, Fellini, Loach, Pasolini; actors, Olivier, Brando and Redgrave; and spiritual masters, Krishnamurti and Hazarat Inayat Khan, as well as his family, life in the East End, Sufism and style. The talk will be followed by a book signing of Terence Stamp's latest memoir,  The Ocean Fell into the Drop, published by Watkins Media in September.
SEPTEMBER 21 , Thursday 6.30-7.30, Chrissie Astell – Seven Steps Into Angel Light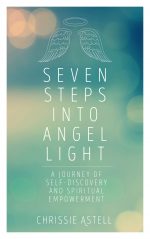 Angels have appeared in almost every culture, faith and religion since the dawn of mankind. In this rapidly changing world of uncertainty, one thing is for sure: a universal source of guidance and love is something that we could all benefit from. Chrissie will explain the many ways in which angel energy can be experienced and the immense value in becoming more attuned to their "light".
Chrissie is one of the most experienced angel teachers and writers in the UK, with a BA Hons in Comparative Religion including Angelology & Mysticism, post-graduate certificates in Spiritual Development & Facilitation, and Adult Education, and over fifteen years of experience teaching and presenting. Her new book Seven Steps Into Angel Light is published by Watkins in September 2017.
SEPTEMBER 28 , Thursday 6.30-7.30, Maneesha James – Enlightenment is Your Nature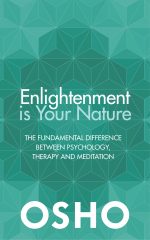 Maneesha James is uniquely qualified to present Osho's book, Enlightenment is your nature. Psychiatric nurse, psychotherapist and meditation facilitator, she was also appointed chief editor by Osho, editing over 70 of his books. The question-asker in Osho's discourses, she also authored, in the form of a trilogy, what Osho refers to as 'the historical documentation of my work.'
In the talk Maneesha will highlight the chief aspects of the book. She will include personal references to how, living so closely to Osho, she perceived enlightenment, and how – coming from the humanistic growth movement in Europe in the early 70's – she came to understand and to experiment over many years with Osho's proposal of a whole new approach to inner growth.
OCTOBER 12, Thursday 6.30-7.30, James Cowan – Warriors Of Love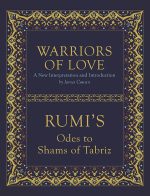 In 1244 a man wrapped in a coarse black coat entered Konya and so into the life of Islam's most celebrated poet and mystic: Mevlana Jalaluddin Rumi. A wanderer and spiritual vagabond, Shams of Tabriz proceeded to wrestle with Rumi's soul. What he wanted from his protégé was for him to embody a wilder, more robust spirituality that would enable him to embrace life's rawness more completely than any saint had done in the past. James Cowan will introduce Warriors of Love, a newly published book that gives a fresh interpretation of a selection of 49 poems which were written by Rumi as metaphors for his love for God as well as for his friend Shams, the Wild One.
OCTOBER 13, Friday 6.00-7.00, Susan Wands – Magician and the Fool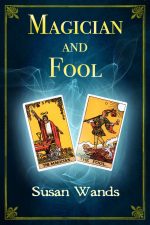 Susan Wands will present her book Magician and the Fool.  The author is a writer and an actress who has written plays, independent film scripts and historical novels. Magician and Fool,  an historical fiction novel based on Pamela Colman Smith, has been a work in progress for eight years. At the end of the Victorian Age, artist Pamela Colman Smith is commissioned to create a new deck of tarot cards for the Golden Dawn. Befriended by Bram Stoker, she battles to keep her creations from being used for evil purposes.
OCTOBER 19, Thursday 6.30-7.30, Ines Beyer- Death Is Not the end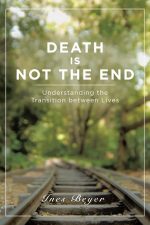 Wonder what happens to your consciousness after your body dies? Are you hoping for an afterlife, but just aren't sure? Ines Beyer, author of Death Is Not the End, shares her personal experiences and discusses conscious dying and the period between lives from the "non-physical" perspective. Based on extensive research in out-of-body experiences and near-death experiences, her book provides an overview on some of the existing research in the field of Consciousness Science, death and dying, and the continued existence of consciousness after physical death. This talk is for anyone who contemplates the precious remaining time of their life, or contemplates death or losing someone close to them. It explores a different perspective that can enrich your current life and give more meaning to any challenging situations you may be facing regarding death.