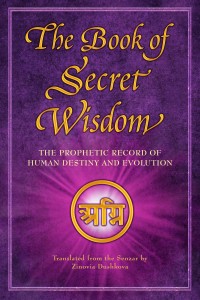 We are giving away 5 copies of The Book of Secret Wisdom: The Prophetic Record of Human Destiny and Evolution by Zinovia Dushkova!
Zinovia Dushkova, Ph.D., is an award-winning author, poet, philosopher, historian, and traveller who has devoted more than twenty years to the acquisition of the secret wisdom underlying all known religions and philosophies. Her research has taken her to remote Buddhist monasteries and sacred Abodes hidden within mountains and deserts in Tibet, Nepal, Mongolia, and India, where she has studied ancient manuscripts inaccessible to Western researchers.
The book has been released on October 12 and this is a fantastic opportunity to get a copy delivered to you!
To win, enter the competition below! The winner will be randomly selected on Friday October 23!
GOOD LUCK!
a Rafflecopter giveaway