This month staff selection will give you a range of opportunity to learn from ancient time and Eastern philosophy with Chinese breathing, meditation and martial art practices, to appreciate the relation of nature, gardens and gemstone with humanity, to go on the journey to create the life you have always imagined or to travel on your own pilgrimage through a state of mind and conscious.
Daoist Nei Gong: The Philosophical Art of Change by Damo Mitchell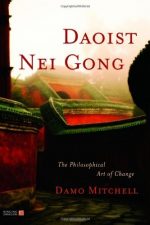 Nei Gong has been a well-kept secret within the Taoist sects of China for centuries. Based upon the original teachings of the great sage Lao Tzu, it has only ever been taught to close students of the masters chosen as the heads of the ancient orders. For the first time in the English language, this book describes the philosophy, principles and practice of Nei Gong. This book will be of interest to all practitioners of Qi Gong, martial arts and meditation, and will be a rewarding read for anyone interested in Eastern philosophy.
Satish Kumar draws on his personal experience of making pilgrimages and also his understanding of the spiritual traditions of both East and West. If we want to tread the pilgrim's path, we need to shed not only our unnecessary material possessions, but also our burdens of fear, anxiety, doubt and worry; in this way we can find spiritual renewal and embark on the great adventure into the unknown. Satish believes that at this stage of human history we now need a new kind of pilgrim.We need to realise that we are all related and connected, and through this connectivity we become pilgrims.
Gardening as a Sacred Art by Jeremy Naydler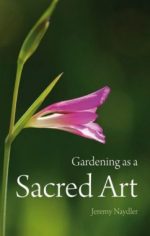 This beautifully illustrated book presents a unique history of how people have worked with nature. For the ancients, gardens served as the home of spiritual and divine beings. Since the seventeenth century, however, nature has been seen more as a physical resource to be exploited. More recently gardening has become an art in its own right, enhancing nature's inherent beauty. Drawing on garden examples ranging from ancient Egypt to Monet's Giverny, Jeremy Naydler argues that gardening is best regarded as a sacred art, connecting human beings with nature and the earth in a truly spiritual way.
Core Light Healing by Barbara Anne Brennan 

In Core Light Healing you will discover: the nature of the creative process from the Human Energy Consciousness perspective, how each of us creates blocks in our energy fields, how to develop and work with High Sense Perception facilitating the clearing of blocks in our energy fields, the nature of fourth-level reality and the fourth level as it relates to healing relationships and the cord connections that underlie those relationships.
The Complete book of YiQuan by Master C.S Tang
With detailed photographs and clear instruction for practice, this is the first book comprehensively to cover the history, development and training methods of this rarely taught esoteric internal martial art. The deceptively simple postures and movements of Yiquan are highly effective for achieving results for both health and combat.
Moldavite: Starborn Stone of Transformation by Robert Simmons
Moldavite is a gemstone that fell to Earth. In this book the authors explore Moldavite in its scientific and mythic dimensions as an awakener and accelerator of spiritual evolution. This book opens a door to a new dimension of our inner world, and a pathway for those who wish to bring Light to Earth.