Summer 2017 Author Talks at Watkins
All talks are free and take place at Watkins bookshop, 19 Cecil Court, London WC2N 4EZ. You can catch up on all the recent Watkins talks by spiritual authors on our youtube channel.
June
Miriam Akhtar   1-Jun-2017 Thu, 6.30pm, '

What is Post-Traumatic Growth

'
Loch Kelly   7-Jun-2017 Wed, 6.30pm, '

Shift into freedom

' 


Tamara Russell

   8-Jun-2017 Thu, 6.30pm, '

What is Mindfulness?

'
Lee Morgan  9-Jun-2017  Friday, 6.00pm, '

Traditional witchcraft' 




Lars Muhl

   16-Jun-2017 Fri, 6.00pm, '

The Magdalene

'


John Awen

   21-Jun-2017 Wed, 6.00pm, '

Summer Solstice

'
Daniel Thomas Dyer  29-Jun-2017 Thu, 6.30pm 'Sufism and Holistic Education'
July
Swami Saradanada   6-Jul-2017 Thu, 6.30pm, '

The Power of Breath

'


Patrice Chaplin

   13-Jul-2017 Thu, 6.30pm, '

Stone Cradle

'


Dada Jyotirupananda

   20-Jul-2017 Thu, 6.30pm, 'Meditation: Be All You Can Be'


Gerry Thompson   

27-Jul-2017 Thu, 6.30pm, 'Humour for personal and spiritual development'


Philippa Faulks

  29-Jul-2017 Sat, 5.00pm, 'The Masonic Magician'

August


Vicki Mckenzie   3-Aug-2017 Thu, 6.30pm
Andy Thomas     31-Aug-2017 Thu, 6.30pm

JUNE 1, Thursday 6.30-7.30pm, Miriam Akhtar – What is Post-Traumatic Growth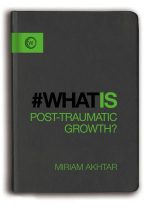 ?

Going through trauma is one of life's most negative experiences but the unexpected silver lining is that adversity can also act as a springboard to positive change in ourselves, our relationships and our attitude to life. It is true that what doesn't kill us makes us stronger and trauma can lead to greater personal strength, new priorities and possibilities, a deeper sense of meaning, closer relationships and a fresh appreciation of life. Positive psychologist Miriam Akhtar, the author of What is Post-traumatic Growth?, will explore the ways in which people say they benefit from trauma on the journey from adversity to growth.
JUNE 7, Wednesday 6.30-7.30pm, Loch Kelly – Shift Into Freedom
What if you didn't have to go off to a cave or join a monastery in order to awaken to your true nature in the midst of your daily life?  In Loch Kelly's book, Shift Into Freedom: The Science and Practice of Open-Hearted Awareness, he proposes that awakening is the next natural stage of human development. Having studied with many renowned meditation masters, psychotherapists, and scientists, Loch will present advanced, yet simple, ways to shift out of your chattering mind and into embodied loving presence. Please join us to learn Loch's unique contemporary map of consciousness and tools for awakening.
JUNE 8, Thursday 6.30-7.30pm, Tamara Russell – What Is Mindfullness?
Due to the recent widespread media coverage on the far-reaching health benefits of mindfulness, misconceptions about the practice have become common as it has moved from spiritual to secular realms. Tamara Russell's What Is Mindfullness? aims to demystify the confusions that often get in the way of mindfulness training, and help readers get to grips with it in a way they can put to optimal use in their daily lives. Dr Tamara Russell is an experienced clinical psychologist, martial artist and neuroscientist who brings a unique, multiple perspective to mindfulness teaching, thinking, therapy and research.
JUNE 9, Friday 6.00-7.00pm, Lee Morgan – Traditional Witchcraft
Traditional witchcraft is known as a highly secretive practice. A Deed Without a Name set out to use scholarship to talk about things that could not otherwise be spoken, and to bridge the gap between varying definitions of 'traditional witchcraft'. In this talk Lee Morgan will discuss the vision that underlies his interconnected works known as 'the haunted books' which began with A Deed Without a Name, and what he views as the occult artistic renaissance currently emerging from within Old Craft circles. Now is a time where previously taboo narratives from the ultimate outsiders are finding ingress into the world in uncanny ways. In this talk, both personal and factual, Lee will unpack why old school witchcraft and the faerie faith offer a crucial vitality to today's monoculture, a fertile power that can invigorate the imagination even of those who do not practice it.

JUNE 16, Friday 6.00-7.00pm, Lars Muhl – The Magdalene

Much has been said about Mariam the Magdalene, and many books have been written about her.
Lars has been studying Mariam the Magdalene since 1985. His book about her came out in Danish in 2002, and it is now released in English.
With insights from the Hermetica and the mystery schools of the Therapists of Alexandria and The Essenes of Qumran, Lars tells a  new and ever so fresh story about Mariam the Magdalene and Yeshua, and how the gnostic scriptures and also the New Testament gives us valuable teachings of their message. Lars will also chant a song from the old mystery schools of the Therapists and the Essenes.
JUNE 21, Wednesday 6.00-7.00pm, John Awen – The importance and significance of the Summer Solstice
As well as pointing out some facts, I will be making the comparison between the retreat of Winter, which we as humans do, and run a parallel comparison to the greatest ball of majestic fire which warms, lights and invigorates us through our lives and in all aspects of. Slowly over a 6 month journey from Winter Solstice, we emerge from our Wintry cocoon and hibernation state, the sun retreats in Winter as well and then slowly, we emerge from our almost stasis state of being, just as the great Sun God, starts his emergence, gathering height, gaining warmth and peaking at Summer Solstice, where he reaches his highest trajectory in the skies above. In parallel with the Sun, we step out on a physical, mental and spiritual journey at the same time, culminating at the same time as the Sun. A 6 month journey, which can be reflected and mirrored onto all aspects of our lives, peaking at Summer Solstice. After what is in effect, a 6 month journey, of all our levels of consciousness/sub consciousness, we then slowly start to wane and once again, start the journey back down from what is the peak in our year, running in accordance to the great Sun Gods journey at the same time.
JUNE 29, Thusrday 6.30-7.30pm, Daniel Thomas Dyer – Sufism and Holistic Education
Daniel Thomas Dyer, author and illustrator of The 99 Names of God, discusses Sufism as a framework for providing a more holistic education for our children today. Using his recently published illustrated family guide to the Islamic 99 Names of God, Daniel explores how critical thinking, creative imagination, meditation, and spiritual practice can be combined to deliver a more balanced, heart-based experience of ourselves and our world. The pluralistic approach of the book, which draws on wisdom from many faiths, has garnered praise from a diverse array of faith leaders.
JULY 6, Thursday 6.30-7.30pm,

Swami Saradananda –
The Power of Breath
Swami Saradananda, author of the popular book
The Power of Breath
, will introduce you to the powerful
revitalizing effects that proper breathing can have on your body and mind. Her style is unique in its practical as well as theoretical approach.
Throughout your life, your breath is your most intimate companion; the interface between body and mind. Your breath both responds to and controls your emotions as well as your thoughts. Although no one can survive without breathing, you may find yourself becoming stressed out and overly tired because you fail to breathe properly. Swami Saradananda gives techniques to more fully empower yourself and to make more efficient use of your vital energies.
Swami Saradananda
is an internationally renowned yoga and meditation teacher who inspires you to want to practice. She is the author of
The Power of Breath
,
Chakra Meditation
,
Yoga Mind and Body, Teach Yourself Yoga,
Essential Guide to Chakras
and
Mudras for Modern Life
.
JULY 13, Thursday 6.30-7.30pm,  Patrice Chaplin – Stone Cradle
In her latest true-life memoir The Stone Cradle, Patrice Chaplin tells about the ancient city of secrets Girona. It was here that she first encountered the hidden society that influenced illustrious figures such as Salvador Dali, Jean Cocteau, Howard Hughes, and the cryptical priest of Rennes-le-Château, Bérenger Saunière. What mystery is protected by this esoteric society? Drawn into a series of adventures, she is taken to holy sites, isolated castles and ancient graves said to be linked to religious figures from the distant past. Patrice is led to a secret chapel in an isolated place: the domain of the Stone Cradle. Once touched, she is told, one would always return, even in dreams. This is a place of multidimensional reality, but also of peril – a portal to the unknown. What is its purpose? In The Stone Cradle, the culmination of her work, Patrice Chaplin discovers the secret of Girona and glimpses the truth beyond everyday reality.
Patrice Chaplin is an internationally renowned playwright and author who has published more than two dozen books. Her most notable works include Albany Park, Siesta, Into the Darkness Laughing, Hidden Star, Night Fishing and Death Trap.
JULY 20, Thursday 6.30-7.30pm,  Dada Jyotirupananda – Meditation: Be All You Can Be

Dada Jyotirupananda, a teacher of Tantric meditation for over 30 years, is keen to
broaden our understanding of what yoga really is.
According to Yoga philosophy, human consciousness has no natural limitations.  Limitations happen when we associate the mind with limited thoughts and limited objects. Then we lose the big picture. And thus comes the stress, fear or confusion associated with limited thoughts.
Meditation helps us identify with our deeper, pure self and also to find our place in this world.
Dada Jyotirupananda, author of the popular book, Meditation: Searching for the Real You, will also lead us in a simple meditation since 'seeing (or meditating) is believing.' And he'll explain how anyone can move on to a deeper meditation experience if they wish.
 JULY 27 , Thursday 6.30-7.30pm, Gerry Thompson – Humour for personal and spiritual development

Gerry is author of Astral Sex to Zen Teabags, a New Age Spoofapedia, Cats are from Venus – Dogs are from Mars, The Weekend Shaman and other Dodgy New Age Types and other humorous books. In this talk we'll look at how helpful it can be to look at life with humour – and take ourselves less seriously.
Gerry is a bestselling author and comedian who runs Positive Comedy Training, helping people get their lives and careers to work better through learning lessons from comedy: www.positivecomedy.com, www.gerrymaguirethompson.com
JULY 29, Saturday 5.00-6.00pm, Philippa Faulks – The Masonic Magician
Count Alessandro Cagliostro's sincere belief in the magical powers, including immortality, conferred by his Egyptian Rite of Freemasonry won him fame, but made him dangerous enemies, too. His celebrated travels through the Middle East and the capitals of Europe ended abruptly in Rome in 1789, where he was arrested by the Inquisition and condemned to death for heresy. Philippa Faulks and Robert Cooper's The Masonic Magician tells Cagliostro's extraordinary story, complete with the first English translation of his Egyptian Rite of Freemasonry ever published.
AUGUST 31 , Thursday 6.30-7.30pm, Andy Thomas – Conspiracies
Why do conspiracy theories still attract so much interest despite being routinely condemned by the mainstream media as "fake news"?  Why do people really believe in conspiracies and is the academic world's blanket dismissal of theorists as being psychologically damaged fair in an age when mass deception is routinely being exposed?  Andy illuminates what it is to be an investigator of conspiracies and takes a revealing look at a subject that deserves far more attention in these fascinating times.
Andy is one of the world's leading researchers into unexplained mysteries and cover-ups and is the author of the acclaimed Conspiracies: The Facts – The Theories – The Evidence, published by Watkins, and the renowned The Truth Agenda, among several other books. Andy extensively writes and lectures in Britain and around the world, and has made numerous television and radio appearances
author talk, book signing, healing, meditation, psychology, Self-development, spirituality