All talks are free and take place at Watkins bookshop, 19 Cecil Court, London WC2N 4EZ. You can catch up on all the recent Watkins talks by spiritual authors on our youtube channel.
June


Priscilla Costello 9

-6-2016 Thur,6.30pm,'

Shakespeare and the Stars

'


Dominic O'Brien

 16-6-2016 Thur, 6.30pm, '

You Can Have An Amazing Memory

'


Wendy Erlick 

 23-6-2016 Thur, 6.30pm, '

The Gift of An Angel

'
Byron Katie    24-6-2016 Fri, 6.00pm


Theresa Cheung

 30-6-2016 Fri, 6.30pm, 'Secrets of Heaven'
July 


Chris Nelson

 7-7-2016 Thur, 6.30pm, '

Wake Up and SOAR

' 


Tara Lal

 20-7-2016 Wed, 6.00pm, '

Standing On my Brother's Shoulders

' 


Phillip Pegler

 21-7-2016, 6.30pm, '

Meeting Evil With Mercy

'
Taz Thornton   28-7-2016, 6.30pm, 'Whispers From the Earth'
August 


Helyn Connerr

 4-8-2016 Thurs, 6.30pm, '

Fish Can't Climb Trees

'
David McCready 11-8-2016 Thurs, 6.30pm, 'Meeting Our Galactic Neighbours'
JUNE 9, Thursday 6.30-7.30pm, Priscilla Costello, Shakespeare and the Stars

Shakespeare's works profoundly affect us because of the holistic worldview they reflect, one that definitely includes astrology.  Prescilla Costello will explore Shakespeare's use of astrological symbolism through obvious allusions to the Sun, Moon, stars, planets, zodiacal signs, comets, and eclipses; through character types related to four particular planets – 'theory of the humours- ; and, most amazing, through the resonance between specific plays and particular signs and their planetary rulers. Contemporary playgoers miss these references and consequently miss a rich underlayer of philosophical and spiritual meaning.  Exploring Shakespeare's worldview adds to our understanding and enjoyment of the richly resonant works of the Bard.
JUNE 16, Thursday 6.30-7.30pm, Dominic O'Brien, You Can Have an Amazing Memory
How much easier would your life be if you had a fantastic memory? Forgetting birthdays, anniversaries, jokes and facts would be a thing of the past, and you could have any information you wanted at your finger tips. You Can Have an Amazing Memory author and grandmaster of memory Dominic O'Brien will unveil the methods he devised to bring him success in eight World Memory Championships.

JUNE 23, Thursday 6.30-7.30pm, Wendy Erlick, The Gift of An Angel
So suddenly you are in contact with an Angel. What does this mean for you and how does it impact upon your life; emotionally, spiritually; intellectually and what are the practical considerations? This talk is to introduce Wendy Jane Erlick's new book The Gift of An Angel.  We will delve into the process of being able to be in contact with a personal guardian angel; to be able to receive messages and verify them; to have faith and surrender. To be on a spiritual path, to find your life work and also have fun.  Being on a spiritual path is a journey to integration and joy, a journey in which we are the hero or heroine, however unlikely a label that may seem. And if its as serious as that it is also as joyous and wonderful as that.
JUNE 24, Friday 6.00-7.00pm, Byron Katie

Others talk about the what of enlightenment; The Work of Byron Katie is the how. The Work is a simple yet powerful method of self-inquiry that shows people how to identify and question the thoughts that cause all the suffering in the world. Katie's three bestselling books are Loving What Is, I Need Your Love–Is That True?, and A Thousand Names for Joy. Byron Katie is one of Watkins' Spiritual 100.

JUNE 30, Thursday 6.30-7.3

0pm

,

Theresa Cheung

,

Secrets of Heaven
With advances in modern medicine enabling more and more people to be brought back from the brink of death, it is now possible to paint a vibrant picture of what lies beyond. It is also possible to discover more about our spiritual destiny from near death experiences. Each afterlife experience offers us powerful clues into our soul's purpose, and in this fascinating new book Sunday Times top 10 best selling spiritual author Theresa Cheung (who has a masters in Theology from Cambridge University and has been writing about the paranormal for two decades and books translated into 25 different languages) unveils these life-changing truths, or insights, as the Ten Secrets of Heaven. It is only through our understanding of their meaning on earth that we can discover heaven and eternal life.
Theresa will show how heaven can disguise itself in aspects of daily life, such as health, career, money, love & relationships and life goals, and also during times of crisis, such as when we are depressed, grieving, lacking direction or experiencing heartbreak. Truly understanding how the Secrets of Heaven can be harnessed for our wellbeing will bring enlightenment, peace and joy. It will also leave no doubt that nothing in this life is as it seems and death is not the end.
JULY 7, Thursday 6.30-7.3

0pm

,

Chris Nelson

, 

Wake Up and SOAR
Our fundamental relationship is the one that we have with ourselves, master this and we master all else.
Yet we live in a world where stress and chronic disease are spiralling out of control. What we need is to learn how to relax and this begins with the mind. Chris Nelson will present his book Wake Up and SOAR, giving an overview of the three keys to help you master your own wellbeing. The core tool SOAR has its roots in ancient wisdom and is expressed as a modern-day 'practice' to help us move from our 'normal' fear-based state of mind to our 'natural' calm quality of mind, where we accept life as it is and therefore flow with her, rather than against her. S – Slow down O – Observe inwardly and connect with your breath A – Accept all that is arising without judgement R – Relax deeply and sense your inner peace of being.
Tara's childhood was scarred by the debilitating mental illness of her father and by her mother's death from cancer when she was thirteen. Caught up in grief and despair, Tara and her older brother Adam developed a deep, caring bond, but Adam struggled silently with growing anxiety and depression. Four years after their mother's death, he killed himself, throwing himself from his study window at Oxford University. Grief and insecurity threatened to engulf Tara, but eventually she found, within her brother's diaries, her reason to live. The story moves from London to Sydney as Tara rebuilds her life, firstly as a physiotherapist and then a firefighter. Through her search for understanding and a powerful dialogue with her brother, she eventually escapes the past and finds a life of meaning. Trained in suicide prevention, the author hopes that her story will allow the reader to identify risk factors for mental illness, as well as strategies that reduce the effect of trauma and loss.
JULY 21, Thursday 6.30-7.30pm, Phillip Pegler, Meeting Evil With Mercy

At a time of great turbulence, the heartening biography which is the focus of this talk, offers solace and insight into the root causes of sorrow and violence. In Meeting Evil with Mercy Philip Pegler tells the absorbing story of Martin Israel, a Jewish doctor turned Christian priest, who always emphasised the sanctity of life and sacrament of the present moment. Martin's testimony of mercy is of great value in today's troubled world, living as it does under the shadow of terrorist outrage, as Christians and other helpless wartime refugees have fled savage persecution of the most appalling kind, giving rise to a migrant crisis in Europe of immense proportions.
JULY 28, Thursday 6.30-7.30pm, Taz Thornton, Whispers From The Earth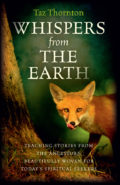 Shamanic practitioner, extreme empowerment coach and author Taz Thornton will talk about her work with the spirits of this land and her strongly rooted connections with the ancestor spirits who are eager for some of the old ways to resurface. Taz believes beautiful, channelled medicine stories are just one way of us connecting us with the land and our ancestors and they are here waiting for us to rediscover them as she has. Here she talks about her own journey to source teaching stories and how we can too as we walk the Great Green Road in truth and beauty.
AUGUST 4, Thursday 6.30-7.3

0pm

,

Helyn Connerr

,
Fish Can't Climb Trees

'Everybody is a genius. But if you judge a fish by its ability to climb a tree, it will live its whole life believing that it is
stupid.' Einstein said it; we know we are all wired differently; let's take the next step forward.
The Mercury Model
focuses on mental uniqueness. It easily identifies and accurately describes how individual minds tick. It uncovers our well-hidden mental strengths, improves learning and kick-starts mutually respectful communication with people of all ages, both genders, from any culture, on any topic, in any situation – from classrooms and living rooms, to boardrooms and bar rooms.
Helyn Connerr
, MSc, no stranger to original research, works at the interface of hard and soft science, mythic and archetypal themes, ancient astrological principles and the New Physics. This book is a breakthrough from an unexpected direction.
AUGUST 11, Thursday 6.30-7.30pm, David McCready, Meeting Our Galactic Neighbours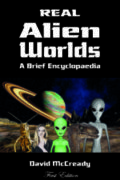 Advanced alien races have been visiting Earth for millennium, but until very recently, they have revealed very little about themselves. To help reduce this knowledge gap, David McCready was encouraged by them to gather together a team of researchers who were then trained in interplanetary astral projection. This enabled David's research team to astrally project into otherwise unreachable alien worlds, where they experienced connecting into the minds and bodies of advanced alien beings. The resulting encyclopaedia provides breakthrough insights into over 20 advanced alien species and their home planets.  David is also the author of The Great Simulator series of books which details how the illusion of life we experience is engineered.