(By Natalie Ledger)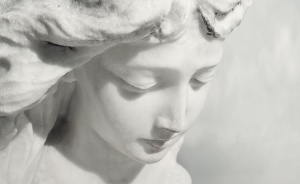 "It has been burnt upon the earth's soil
 Oh, we do so remember
Forever young that history beats within the heart of November
I too, feel its ache, its whispers and its pain
Yet I strive to write a new path of wonder and of sane
With us, within, lies this moments new dawn
A better one, a brighter one
A balloon rising up in the morn
So alas, at this hour, let the missions be reversed
Set down your greatest weapons and have a glimpse of the surf
Today, a burst of rays anew, anew and oh so splendid
Like a mornings sweet, fresh dew; wet and open-ended
If only our hearts could sing the soul song of the earth
Perhaps then, our mastery of love would finally come to birth
Our missions control – WHO IS THAT? I ask YOU?
I pray this reality will finally have a clue
I ask to please savour the harping of young, eager tongue
But to also please sing the poets laughter of ancient, and of one
All I seek to see will be of majesty and of space
For alignment is all that we truly need in this divine, and beautiful place.
Ignite our holy battle of portraits of ourselves; but do it with the wise, and not from yells of hell
The breath of the prosperous is calling you today
But who will you take to your court
and on what level will you play?
We have been told, and we have been told, lest we forget
It is clearer and clearer that this be our debt
But what will it take to climb from the abyss?
And what is the opposite of war?
LEST WE FORGET THIS."
Meet the Author: Natalie Ledger is a screenwriter with the intention of bringing more esoteric and spiritual fantasy type films to the screen. She is currently writing three feature films and one kids TV show that embrace the metaphysical sides of life to varying degrees. With the anniversary of World War One this year, Natalie wrote this short poem in remembrance. You can contact her on twitter  Natalie_L777.