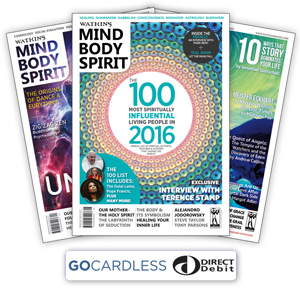 Subscribe by Direct Debit and never miss an issue again!
If you're based in the UK, you can now pay for your subscription by direct debit. It will renew automatically every year at the same great rate of just £15. In 2018, Watkins Mind Body Spirit comes out in February, May, August and November.
Please note, all new subscriptions will start with the next issue. To start reading right away, please order the current issue as well.
Price: £15 for 4 issues a year.