All talks are free and take place at Watkins bookshop, 19 Cecil Court, London WC2N 4EZ. You can catch up on all the recent Watkins talks by spiritual authors on our youtube channel.

 September
 Jane Meredith    10-Sept-2015 Thu 6.30pm "Circle of Eight"
 Yogi Ashokananda 24-Sept-2015 Thu 6.30pm "The Power of Relaxation"
 Marlise Karlin   25-Sept-2015 Fri 6.00pm "Simplicity of Stillness"
 October
 Eric Pearl        5-Oct-2015 Mon 6.00pm "The Reconnection:Heal Others,Heal Yourself"
 Eleonora Gilbert 7-Oct-2015 Wed 6.00pm "Conversations on the Enneagram"" 
 Gary Wood 8-Oct-2015 Thu 6.30pm "Confidence Karma" 
 Nicolas David Ngan 9-Oct-2015 Fri 6.00pm "Your Soul Contract Decode" 
 Tiffany Crosara 15-Oct-2015 Thu 6.30pm "Transformational Truth of You" 
 Aidan Rankin 22-Oct-2015 Thu 6.30pm "Living Jainism" 
 Rose Elliot 23-Oct-2015 Thu 6.30pm "I Met A Monk" 
 Christopher Knight 29-Oct-2015 Thu 6.30 "God's Blueprint"  
 November 
 Swami Saradananda 5-Nov-2015 Thu 6.30pm "Mudras for Modern Life" 
 Will Jackson 11-Nov-2015 Wed 6.00pm "Zombie of Suburbia" 
 Robert Eisenman 12-Nov-2015 Thu 6.30pm "James the Brother of Jesus" 
 Guy Needler 19-Nov-2015 Thu 6.30pm "The Origin Speak"
 Mario Reading 25-Nov-2015 Wed 6.00pm "Nostradamus"

SEPTEMBER 10, Thursday 6.30-7.30pm, Jane Meredith – Circle of Eight
Jane Meredith is an author and ritualist She lives in Australia & works internationally. The Circle of Eight is an exciting magical system for developing powerful, transformative rituals based on your relationship with the land. Through explorations of mythic work, invocations, inner discovery, and relationships within magical circles, this book provides much-needed insight into the experience of local magic—whether you live in a rainforest, a city, or anywhere in between. With instructions for setting up your own Circle of Eight, Jane Meredith's unique approach reinvents your relationship with traditional circle magic. www.janemeredith.com.
SEPTEMBER 24, Thursday 6.30-7.30pm, Yogi Ashokananda – The Power of Relaxation
Born in India and now based in London, Yogi Ashokananda is highly regarded in his field as a true yoga expert and meditation master. He is a registered senior teacher with Yoga Alliance UK and teaches on their teacher‐training programmes. Yogi has a strong following and his workshops are always sold out. The Power of Relaxation describes Yogi Ashokananda's unique, down‐to‐earth approach to meditation and relaxation – one with strong connections to ancient Indian traditions but also fully adapted to the demands of modern Western living. Using evidence from medical and scientific research as well as the ancient wisdom of tantra, Yogi explains the importance of relaxation in accessing the energy hidden within our body and ultimately in finding our true self.
SEPTEMBER 25, Friday 6.00-7.00pm, Marlise Karlin –The Simplicity of Stillness
Marlise Karlin is a transcendent teacher, humanitarian and author, recognized globally for igniting an Energy of peace that brings exceptional healing to the mind and body. From teen runaway to award winning producer, Marlise's journey through a web of challenges and successes, lead to a profound sequence of events that shifted her perception of life and what is possible for humankind in the 21st century. Her years of study and expertise led to the development of the groundbreaking Simplicity of Stillness Method that has transformed people's lives of every age and culture – and is now immediately accessible through the pages of this book. Marlise teaches the SOS Method at workshops and retreats worldwide and via her website www.marlisekarlin.com

OCTOBER 5, Monday 6.00-7.00pm, Eric Pearl- The Reconnection: Heal Others,Heal Yourself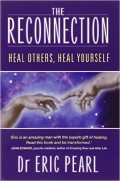 They say your life can change overnight. That was certainly true for Dr. Eric Pearl. "One day I was a chiropractor and the next day I was something else," says Eric. Overnight, Eric had found the ability to connect with energy and work with it to heal people. Today this is known worldwide as Reconnective Healing. Now recognized and supported by science, Reconnective Healing facilitates healings for people that are often instantaneous and can last a lifetime. Feeling compelled to teach others, Eric's work has taken him to over 100 countries and has affected millions of people. Eric's hope is that one day everyone will learn to access this natural ability and will use it to heal themselves and others.
OCTOBER 7, Wednesday 6.00-7.00pm, Eleonora Gilbert – Conversations on the Enneagram

There are nine basic personality types, and we are all predominantly one of them.
Once we find our Ennea-type we can start not only to understand why we are the way we are, but also begin to explore our true potential. There has been increasing interest in the Enneagram over the past few years and it is now regarded as a very useful tool both in psychology and spiritual development. Conversations on the Enneagram is a unique collection of transcripts of in-depth experiential interviews with panels of individuals of each Enneagram type which were recorded for conscious.tv. Also included are interviews with six of the world's leading experts on the Enneagram: Tom Condon, Ginger Lapid-Bogda, Sandra Maitri, Faisal Muqaddam, Claudio Naranjo, and Helen Palmer who share not only their wisdom and insights, but also their personal experiences
.
OCTOBER 8, Thursday 6.30-7.30pm, Gary Wood – Confidence Karma
Psychologist, teacher and life coach Dr. Gary Wood introduces The Confidence-Karma Method. This unique, whole-life approach, develops your existing skills and strengths in achievable and meaningful steps. It builds resilience by working on both mindfulness and changing your attitudes toward yourself from three different angles feelings, actions and thoughts. It raises aspirations and helps you to reach your potential by addressing motivation, values and goal-setting. From a physical perspective it considers the impact on confidence and esteem of breathing, relaxation, health, exercise and body language.
OCTOBER 9, Friday 6.00-7.00pm, Nicolas David Ngan – Your Soul Contract Decoded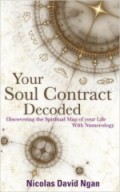 Nicolas David Ngan, born in New Zealand, trained in Chemical Engineering and worked in research and marketing. After further travel in the Americas and Asia exploring sacred sites, he established the Center for Conscious Ascension with Dr. Ahlmeirah Ariel Hallaire in 2002 as a vehicle for accelerating the raising of human consciousness. Your Soul Contract Decoded reveals that there is an underlying plan, a carefully designed spiritual map that guides us—and then it empowers seekers to navigate their challenges, find and express their strengths, and manifest their dreams. By revealing your karmic patterns, it enables you to access your life's true purpose and finally achieve your soul destiny.

OCTOBER 15, Thursday 6.30-7.30pm, Tiffany Crosara -Transformational Truth of You

Tiffany Crosara is an Award Winning TV Psychic and The Award Winning Author of The Transformational Truth of Tarot. The Transformational Truth of You! is a prominent message about how to work with karma to transform it into blessings. A powerful and relevant message for the current times; times of searching for our purpose in order to do ourselves and the world justice. Through archetypal storytelling and true-life stories, the author demonstrates the power of love and loss, trial and tribulation, and the incredible transformative magic contained within them. 
OCTOBER 22, Thursday 6.30-7.30pm, Aidan Rankin -Living Jainism
Aidan Rankin is a London-based writer and property consultant. He has an MA in Modern History from Oxford University and Aidan Rankina PhD in Political Science from the London School of Economics, where his specialism was Latin America. He has served on the National Council of the Theosophical Society in England and worked as News Editor for Jain Spirit. Living Jainism explores a system of thought that unites ethics with rational thought, in which each individual is his or her own guru and social conscience extends beyond human society to animals, plants and the whole of the natural world. The Jain Dharma is a humane and scientific spiritual pathway that has universal significance. With the re-emergence of India as a world power, Jain wisdom deserves to be better known so that it can play a creative role in global affairs. Living Jainism reveals the relevance of Jain teachings to scientific research and human society, as well as our journey towards understanding ourselves and our place in the universe. www.diverseethics.com
October 23, Wednesday 6.30-7.30pm, Rose Elliot – I Met a Monk

Rose Elliot MBE is one of Britain's foremost vegetarian cookery writers, with over 60 vegetarian and
vegan books and sales of around three and a half million copies worldwide. Rose contributes to a variety of magazines and newspapers. She is an accomplished astrologer and a fellow of the International Association for Professional Astrologers. She has written several books on the subject including the highly regarded Life Cycles. Rose hones her characteristically warm and engaging narrative style to share her fascinating introduction to Buddhism.Part autobiography, part self-help book, I Met a Monk forms a series of workshops, structured into eight chapters that cover the weekly discussions held between a Buddhist monk, Rose and a group of men and women, where they talk about the Buddhist way to finding happiness, freedom and peace.
October 29, Thursday 6.30-7.30pm, Christopher Knight – God's Blueprint
Christopher Knight is the best-selling co-author of The Hiram Key, The Hiram Key Revisited, Solomon's Power Brokers, Who Built The Moon?, Civilisation One and many more. Chris began his writing career by accident after he invested nearly twenty years in personal research into the origins of Freemasonic rituals and early Judaism. Whilst Chris has never had any religious affiliations of any kind he has always been interested in the formulation of belief systems. The book contains new information that amounts to the first scientific proof that there was a Creator – and that that entity is still communicating with us.
November 5, Thursday 6.30-7.30pm, Swami Saradananda – Mudras for Modern Life

Swami Saradananda is an internationally renowned yoga and meditation teacher, who inspires you to
want to practice, and the author of a number of books, including Chakra Meditation, The Power of Breath and The Essential Guide to Chakras. Having worked for almost 30 years with the International Sivananda Yoga Vedanta Centres as a senior teacher in New York, London and Delhi, she is now based in London, teaches yoga and meditation worldwide, and leads pilgrimages to India. In this new, beautifully presented guide to the ancient art of mudras – an often overlooked Eastern practice that involves making established hand gestures to direct subtle energy to boost health and wellbeing – readers will discover how to integrate more than 60 mudras into their daily life and/or yoga and meditation practice for increased vitality and inner peace.
November 11, Wednesday 6.00-7.00pm, Will Jackson – Zombie of Suburbia
Will J. Jackson was born in Clerkenwell and lives and works in Soho, London, England. As an adviser to The United Nations Children's Fund he has worked to raise young people's self esteem and aspirations through equitable rights based approaches to daily living. Since 2009, he has been developing approaches to New Thought and personal development for adults. He has encouraged individuals to see the limitless potential available to them through their application of the principles of the Law of Attraction. With his distinctive and plain-talking approach to New Thought, Will J. Jackson makes the practical application of his knowledge and experience available to millions. www.willjackson.guru Your inner zombie is holding you back. Defeat your zombie and you are free to attract a life of abundance and happiness. The Zombie of Suburbia gives you the insights and skills you need to take your inner zombie down. It's time to banish your zombie forever and get yourself on the A-List of life.
November 12, Thursday 6.30-7.30pm, Robert Eisenman – James the Brother of Jesus

Robert Eisenman is an eminent Biblical scholar.  He is Professor of Middle East Religions and Archaeology and the Director of the Institute for the Study of Judeo- Christian and Islamic Origins at California State University Long Beach, and Visiting Senior Member of Linacre College, Oxford.  He holds a B.A. from Cornell University, an M. A. from New York University in Hebrew and Near Eastern Studies and a Ph. D. from Columbia University in Middle East Languages and Cultures.  He was Fellow-in-Residence at the Albright Institute of Archaeological Research in Jerusalem, where the Dead Sea Scrolls were first examined, and in 1991-2 he was the Consultant to the Huntington Library in California on its decision to allow free access for all scholars to the previously unpublished Scrolls.
In his profound and provocative work James the Brother of Jesus, Eisenman introduces a startling theory about the identity of James, who was vegetarian, wore only linen clothing, bathed daily in cold water, and was a life-long Nazirite.  Drawing on long overlooked early Church documents, Eisenman reveals that James was the popular leader of his day, whose death triggered the Uprising against Rome, and that he, not Peter, was the real successor to the movement now called "Christianity." By rescuing James from the oblivion into which he was cast by deliberate falsifications in New Testament documents, Eisenman concludes that who and whatever James was, so was Jesus.
November 19, Thursday 6.30-7.30pm, Guy Needler – The Origin Speaks

Guy Steven Needler initially trained as a mechanical engineer and quickly progressed to being a chartered
electrical and electronics engineer. However, throughout this earthly training he was always aware of the greater reality around him, catching glimpses of the worlds of spirit. Over the years, Guy has studied energy and vibrational therapy techniques. Along with his healing abilities, he is able to channel information from spirit and is in constant contact with other entities within our multi-verse as well as his higher self and guides. Have you ever thought about who or what God is or who the co-creators are? Or even, what is beyond God? What if God was indeed finite and that there was a much bigger infinite being, one that created God and the co-creators? In The Origin Speaks the reader is taken beyond the Beyond the Source books to a direct dialogue with the ultimate creator, the all there is, the absolute, The Origin.
November 25, Wednesday 6.00-7.00pm, Mario Reading – Nostradamus

Mario Reading has established a reputation as an original and ground-breaking expert on Nostradamus. He is author of the bestselling Nostradamus: The Complete Prophecies for the Future and Nostradamus: The Good News and has translated and written the ultimate collection of Nostradamus's prophecies in The Complete Nostradamus. His Nostradamus Trilogy – thrillers based on the theme of Nostradamus's 58 missing prophecies – is an international bestseller, with rights sold in 38 countries. He has appeared in several television programmes on Nostradamus for The Discovery Channel, the National Geographic Channel and the History Channel, and has been voted into the Top 100 Spiritually Influential Living People by Mind, Body, Spirit magazine.