Book Signings and Author Talks at Watkins
No need to book, just turn up! All talks are free and take place at Watkins bookshop, 19 Cecil Court, London WC2N 4EZ. Subscribe to Watkins' youtube channel and watch our recent talks online.

Summary:
Nick Barrett  19-Sept-2013  630pm   Spirit Guided Lucid Dreaming
Tony Christie 26-Sept-2013  630pm   The Labyrinth Wisdom Cards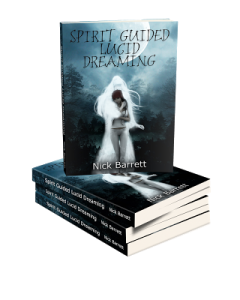 SEPTEMBER 19, 6.30pm-7.30pm Nick Barrett – Spirit Guided Lucid Dreaming
Some mysterious force always guided the Nick Barrett's journey from when he was a child, what that 'force' was exactly, he wasn't sure! He then made it his prime objective to find out the answers through his lucid dreams and thus, located and sealed the bond with his spirit guide. Nick now dedicates his full time, in sharing with others to help raise global consciousness, and provides insight into the true nature in spiritual companionship and lucid dreaming. Nick Barrett is the author of 'Spirit Guided Lucid Dreaming', eBook 'Dreamscape series one', and he writes a blog at www.alwayzlucid.com.
'Spirit Guided Lucid Dreaming' teaches distinctive meditative techniques and practices so you too can summon your own Spirit Family through lucid dreaming. The author shares personal experiences from his dream journal conversing with his spirit guide, which help understand the inner potential and wisdom that a guide can give you.
**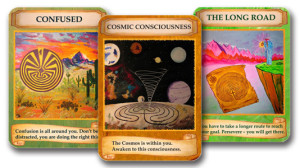 SEPTEMBER 26, 6.30pm-7.30pm Tony Christie – The Labyrinth Wisdom Cards
Tony Christie is a labyrinth author, artist, designer and consultant who works with the labyrinth to enhance his own and others personal and spiritual growth. He facilitates workshops, gives talks and lectures, and creates labyrinth images to inspire, teach, and present the labyrinth in new and interesting ways. His website is www.labyrinthwisdom.com
Labyrinth Wisdom refers to the insights and knowing that comes to us through the labyrinth. For many this is achieved through walking the labyrinth; yet, there are other ways of experiencing the labyrinth that enhance our insights and wisdom.
Labyrinth Wisdom Cards highlight the symbolism embedded in the labyrinth, and assist you in accessing your inner wisdom. In this short talk the author will explain how the cards can guide you to finding answers to questions, advice in difficult situations, and encouragement on your path in life.
Read Tony's article on The Labyrinth Wisdom Cards, which featured in the summer issue of Watkins' Mind Body Spirit magazine.