Book Signings and Author Talks at Watkins
All talks are free and take place at Watkins bookshop, 19 Cecil Court, London WC2N 4EZ. You can catch up on all the recent Watkins talks by spiritual authors on our youtube channel.

Summary:
Lars Muhl       8-Nov-2013  Friday, 5.30pm    The O Manuscript
Gary Lachman   21-Nov-2013  Thursday, 6.30pm  The Caretakers of The Cosmos
Timber Hawkeye 10-Dec-2013  Tuesday, 5.30pm   Buddhist Boot Camp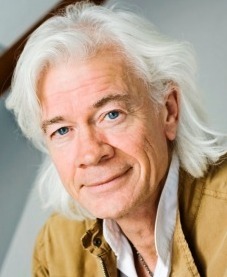 NOVEMBER 8, Friday, 5.30pm-6.30pm Lars Muhl – The O Manuscript
We are once again happy to welcome Lars Muhl, author of the O Manuscript, to Watkins Bookshop (you can watch e his talk from his visit earlier this year here). Lars Muhl was for many years a successful singer/songwriter who, concurrently with his music, studied the world's religions and esoteric knowledge. Then in 1996, he was struck down by an unexplained illness, which neither doctors nor alternative therapists could diagnose. For three years he lay in bed without being able to move or think straight. Through a close friend's intervention, Lars was put in touch with a seer who, via the telephone, brought him back to life. That was the start of a completely new existence and the beginning of that quest he so grippingly describes in The O Manuscript. www.larsmuhl.com
Join Lars Muhl as he traverses Europe in search of O, the eternal symbol of the whole. His Journey begins in a village near the North Sea, taking Lars to the four points of the Continent; from Denmark to the Mediterranean; from medieval Spain to a monastery on the site where Jesus was born. Throughout his travels, Lars confronts the universal shadows that keep modern spiritual seekers from reaching their ultimate goal. Weaving together personal history, metaphysics and an unflinching account of personal awakening this transcendent book will inspire the pilgrim in all of us to fearlessly seek our own higher calling.
"I recommend reading this amazing story to anyone seeking the path to enlightenment" – Al Jardine, The Beach Boys.
NOVEMBER 21, Thursday, 6.30pm-7.30pm Gary Lachman – The Caretakers of the Cosmos
We're delighted to have Gary Lachman talk and sign his latest book, The Caretakers of The Cosmos (his article on this book appeared in the issue 35 of Watkins Mind Body Spirit). Gary Lachman is the author of more than a dozen books on the meeting ground between consciousness, culture, and the western esoteric tradition. He is Adjunct Professor in the Evolution on Consciousness at the California Institute of Integral Studies and he regularly lectures on his work in the US, UK, and Europe. In a previous life he was a founding member of the rock group Blondie and in 2006 was inducted into the Rock and Roll Hall of Fame. www.garylachman.co.uk
"According to modern science, humanity is the chance product of an accidental universe, with no reason or purpose behind our existence. Well meaning individuals, concerned about the increasing man-made damage to the planet, suggest that humans are a blight, and have no more right to lord it over the world than other animals; indeed, for them, other animals have more right to exist than ourselves. Both views suggest a profoundly inconsequential place for humanity in the scheme of things. Yet other traditions believe humanity has an essential role and responsibility in creation, as 'caretakers' and 'co-creators' of the cosmos. In The Caretakers of the Cosmos I look at the idea of humanity's place in the universe, exploring this important theme through Hermeticism, Kabbalah, mysticism, philosophy, psychology, and in the work of important spiritual teachers such as Rudolf Steiner, Emmanuel Swedenborg and others. My conclusion is that mankind is entrusted not only with the task of saving the planet, but of saving the cosmos as well."
DECEMBER 10, Tuesday, 5.30pm-6.30pm Buddhist Boot Camp – Talk & book signing with Timber Hawkeye
In December we welcome Timber Hawkeye, author of Buddhist Boot Camp, who offers a non-sectarian approach to being at peace with the world, both within and around us. His intention is to awaken, enlighten, enrich and inspire. You can watch his Ted talk, Faithfully Religionless: Timber Hawkeye at TEDxHonolulu 2012. www.buddhistbootcamp.com
Buddhism is all about training the mind, and boot camp is an ideal training method for this generation's short attention span. The chapters in this small book can be read in any order, and are short and easy to understand. Each story, inspirational quote and teaching offers mindfulness-enhancing techniques that anyone can relate to.
We are soldiers of peace in the army of love. The war is the internal conflict, and the peace we seek to create is inner peace. This is achieved by bridging the gap between what we believe and how we act in the world. The book is a simple guide to being the best version of you there is. It is very possible (and perfectly okay) for people who are Catholic, Muslim or Jewish, for example, to still find the Buddha's teachings motivational. As the Dalai Lama says, "Don't try to use what you learn from Buddhism to be a Buddhist; use it to be a better whatever-you-already-are."