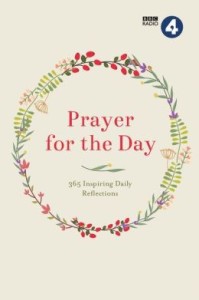 Today's prize is Prayer for the Day: 365 Inspiring Daily Reflections by BBC Radio 4.

Prayer for the Day brings together 365 selected readings from the much loved, long-running series on BBC Radio 4.

Look out for some spectacular giveaways including magazine subscriptions, tarot readings, books, crystals and much more! To make sure you stand a chance of winning follow us on twitter (@watkinsbooks) or Facebook to see each day's new advent door, and follow the #christmasatwatkins hashtag for more details.
#christmasatwatkins #watkinscalendarday2