Upping Your Ziggy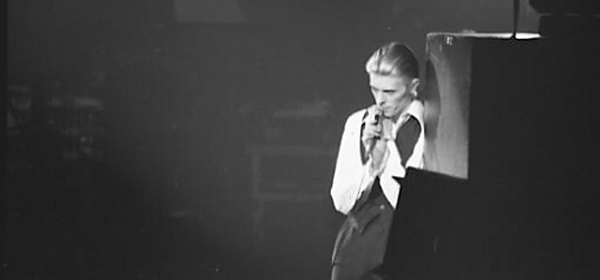 Psychologist and bestselling author Oliver James describes how David Bowie faced his childhood demons – and how you can face yours.
This article first appeared in Watkins Mind Body Spirit, issue 49.
Considering how far off the beaten track he travelled, it is remarkable how much David Bowie's life reveals key clues to emotional health. His legacy is that we can be so much more than we might have imagined.
He was a heavy user of cocaine for many years. So compulsive a sex addict was he that, until he met his second wife, Iman, in 1990, he made Mick Jagger look like a nun. As so often accompanies these problems, he was also a very self-focussed, greedy and exhibitionistic person who was often a manipulator of others for his own goals, what psychiatrists term Personality Disordered.
What seems to have been the trigger for his shift from distressed and tortured to emotionally healthy, was his adoption of personas in his musical career.
Born David Jones and raised in Bromley, South London, his mother Peggy had already had an illegitimate son, Terry, 9 years before. Peggy was one of 5 sisters, three of whom became psychotic (incoherence, hallucinations, paranoia). Her mother declared the family cursed, an imprecation which was to pass down the generations to Bowie, who had an intense fear of madness until his forties.
Whereas Bowie was raised by his mother, Terry spent his early years in the care of his grandmother and indeed, from the age of 24, like his three aunts, he also became psychotic, eventually committing suicide. As explained in my book Not in Your Genes, the latest research from studies of genes suggests madness is not an inevitable destiny. To a large degree, it is the result of childhood and subsequent maltreatment. The contrast between Terry and Bowie illustrates this.
Bowie often pondered why he was chosen for greatness, Terry for madness. One difference was that, although Peggy was far from a warm woman, she was nowhere near as emotionally abusive as her mother. Terry was frequently tormented in childhood, his grandmother sometimes pulling him by the hair and rubbing his face in faeces which the young boy had accidentally left smeared on the toilet seat.
Another crucial difference was that Bowie's father, John Jones, was loving to him, although never through hugs or overt displays of physical affection. John had always longed to be a pop impresario and having failed to do so, became the first public relations officer at Barnados, the children's charity. In that capacity, he organized pop concerts to which he took David. On one occasion, he introduced his then 9-year old son to Tommy Steele (a Justin Bieber of his day) with the words 'This is my son David. He wants to be a pop star'.
When Bowie embarked on that journey, John was able to supply contacts in the media to obtain publicity for his early pop singles. More than this, he was able to school Bowie in the arts of media manipulation.
For these reasons, Bowie was spared the madness which afflicted Terry: he was favoured, loved and nurtured. His parents' marriage was an unhappy one, and he had to endure a good deal of bullying from one of his mad aunts' daughters, who lived with his family for some years. Those adversities left him an insecure and vulnerable boy, as well as filled with the conviction that he would be a star.
Along with his aunts' madness, Terry's psychosis heavily influenced the themes and also the greatness of what many consider to be Bowie's finest works: the albums Hunky Dory and The Rise and Fall of Ziggy Stardust and the Spiders from Mars.
In the two albums which preceded them, Bowie had already discussed his fear of achieving the idol status which he felt certain would be his. It would drive him mad, ending in suicide, he worried, as it had many of his rock peers of that time, like Jim Morrison. But with the persona of Ziggy Stardust, he was able to embrace and overcome madness.
In the narrative of that album, as you may recall, Ziggy is an alien who comes to earth and, in the early songs, ponders what superstardom will mean. Sure enough, he achieves it, becomes a Leather Messiah, only for his fans to reject him and the band to be broken up. Once the album was released, life imitated art. The largely unknown Bowie did indeed shoot to stardom in the guise of Ziggy, just like the protagonist of the album.
At the time of its performance – the tour accompanying its release – Bowie almost lost track of Jones, the boy from Bromley, altogether. Furthermore, Bowie was sometimes replaced by Ziggy, off stage, as well as on. When band members asked David if he wanted a cup of tea, he would not realize he was being addressed, they had to ask Ziggy – Jones/Bowie/Ziggy was close to becoming a case of Multiple Personality Disorder.
I believe the album's lyrics were an attempt by Bowie to create a dialogue between different parts of himself. It climaxes in the song 'Rock'N'Roll Suicide', Ziggy having crashed and burned. A lover or one of the band ruminates about Ziggy's miserable, self-hating state and reaches out to him in the final verses, offering solace and encouragement.
The song starts in the second person but when it moves to the first, there is a sense that Jones is reaching out to Bowie, and at other times, that Bowie is doing so to Ziggy.
Through Ziggy and the subsequent professional personas, I believe Bowie (the name he eventually took by deed poll) confronted his fear of madness. This is in accord with recent research suggesting that people who hear voices or see visions can help themselves by engaging in dialogues with different parts of themselves.
For a comprehensible account of this you can watch the TED talk on the internet by Eleanor Longden, a lecturer at Liverpool University. Eleanor started hearing voices when an undergraduate and developed such a good relationship with them that they eventually gave her the answers to exam questions!
Bowie's legacy is the idea that we have many different selves and if we can only dare to confront them, we can choose who is to host our life at any one moment – which persona to develop or assume. All of us must put on faces to meet the faces that we meet, but more than that, if you can trace your different personas back to their childhood roots, you can turn the lead of childhood adversity into the gold of emotional health.
Meet the author: Oliver James is a Chartered Psychologist, registered with the British Psychological Society. He is registered as a Psychotherapist with the John Bowlby Centre and works as a psychodynamic psychotherapist in London and on Skype. Since 1988, he has worked as a writer, journalist, broadcaster and television documentary producer and presenter. His books include the best-selling Affluenza, They F*** You Up, Contented Dementia and Love Bombing. His book Britain on the Couch was made into a successful documentary series for Channel 4. He is a trustee of the Alzheimer's charity, SPECAL and lives in Oxfordshire with his wife and two children. Follow him on twitter @oliverj_psych
Oliver James
Upping Your Ziggy
£9.99, available from Watkins Books

Bowie, issue 49, psychiatry, Self-development