All talks are free and take place at Watkins bookshop, 19 Cecil Court, London WC2N 4EZ. You can catch up on all the recent Watkins talks by spiritual authors on our youtube channel.
June
Emma Bragdon     4-Jun-2015 Thu 6.30pm "Call Of Spiritual Emergency"
John Matthews & Cilla Conway 16-Jun-2015 Tue 6.00pm "The Byzantine Tarot: Wisdom from an Ancient Empire"
Yogiraj Gurunath Siddhanath  18-Jun-2015 Thu 6.30pm "Babaji - The Lightning Standing Still"
Matthew Campling 25-Jun-2015 Thu 6.30 "The 12 Type Enneagram"
Karen L French  30-Jun-2015 Tue 6.00pm "Gateway to the Heavens"
July 
Stephen Sturgess 8-Jul-2015 Wed 6.00-7.00pm "Yoga Meditation"
A.Badiner,R.Doblin and R.Forte  9-Jul-2015 Thu 6.30pm "Zig Zag Zen"
Sonia Ducie     16-Jul-2015 Thu 6.30pm "Numerology"
Tobias Churton  17-Jul-2015 Fri 6.30pm "Jerusalem"
Theresa Cheung  23-Jul-2015 Thu 6.30pm "How to Find Heaven: Your Guide to the Afterlife"
Sidra Jafri     30-Jul-2015 Thu 6.30pm "The Awakening"
Lisa J Miller   31-Jul-2015 Fri 6.00pm "The Spiritual Child: The New Science on Parenting for Health and Lifelong Thriving"
August
John Baker     13-Aug-2015  Thu 6.30pm "Adventures of a 21st Century Dowser"
M.Farias and C.Wilkholm 27-Aug-2015  Thu 6.30pm "The Buddha Pill"


Teal Swan

      29-Aug-2015  Sat 6.00pm
JUNE 4, Thursday 6.30-7.30pm, Emma Bragdon – Call Of Spiritual Emergency
Emma Bragdon, PhD is a teacher and consultant who was licensed as a Marriage, Family, Child Therapist in 1988.  She wrote the first book in the field of Spiritual Emergency:  A Sourcebook for Helping People in Spiritual Emergency in 1986, worked at the original Spiritual Emergency Network from 1984 to 1991, and published The Call of Spiritual Emergency in 1991.  She currently gives presentations and seminars on spiritual emergence and the crisis we call spiritual emergency.With the increase of interest in yoga, meditation, mental health recovery and recovery from addiction there is renewed interest in care that is not based on medication as much as empathy and compassionate companionship. Call Of Spiritual Emergency helps anyone who doesn't have a language to understand intense inner experiences and confuses them with mental illness.
JUNE 16, Tuesday 6.00-7.00pm, John Matthews & Cilla Conway – The Byzantine Tarot: Wisdom from an Ancient Empire

John Matthews is an historian, folklorist and author. He has been a full time writer since 1980 and has produced over
ninety books on the Arthurian Legends and Grail Studies, as well as short stories and a volume of poetry. He has devoted much of the past thirty years to the study of Arthurian Traditions and myth in general. Creator of The Intuitive Tarot, Cilla Conway has been using the tarot since 1981 for consultations.
Drawing upon the rich heritage of art, lore and the complex courtly world of the Byzantine Empire, The Byzantine Tarot reflects the extraordinary artistic style that flourished under the rule of the Byzantine emperors. Featuring a dazzling
array of images depicting emperors and empresses, court officials, saints and sinners, the deck faithfully echoes the iconography of the Byzantine world, drawing the reader in with its mysterious resonance. The first deck of its kind to explore long-misunderstood aspects of this rich world, The Byzantine Tarot uncovers new layers of wisdom and meaning to thrill tarot users the world over, and guide us in our lives today.
JUNE 18, Thursday 6.30-7.30pm, Yogiraj Gurunath Siddhanath -Babaji – The Lightning Standing Still
Yogiraj Gurunath Siddhanath was born in India on May 10, 1944, and is descended from the ancient family of Ikshavaku Rama of the Solar Dynasty. Though he belonged to a royal family, with all the comforts of palace life, he was a born siddha and went into spontaneous enlightened states from the age of 3. Spiritually realized from a very young age, he cast away his royal ties after completing his educational responsibilities and fulfilled his calling as a yogi. Babaji – The Lightning Standing Still is the definitive book on Mahavatar Babaji, his divine work throughout the ages, and his secret avataric assistants, unveiling the most detailed and profound information about the Babaji mystery ever to be revealed. www.siddhanath.org/yogiraj
JUNE 25, Thursday 6.30-7.30pm, Matthew Campling – The 12 Type Enneagram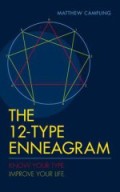 Matthew Campling (MA Psych, BA Hons Cllg) is an accredited psychotherapist who has run a private therapy practice for nearly 20 years. He is the only person qualified to present the 12-Type Enneagram in the UK. Matthew is the author of two health-related books, Eating Disorder Self-Cure and Therapeutic Weight Loss, and has had seven plays produced. The 12-Type Enneagram is completely original, and it reveals 12 planetary essence types. We all have every one of the type energies, but they exist in lesser or greater concentrations. Only one, though, is our essence type (not personality type). Unlike the 9-Type Enneagram, which concentrates on personality, the 12-Type Enneagram focuses on planetary essence types. www.12egram.com

JUNE 30, Tuesday 6.00-7.00pm, Karen L French – Gateway to the Heavens 

Karen L French is an author and artist known for her books, Gateway to the Heavens and The Hidden Geometry of Life. Her passions are symbolism and sacred geometry from a multi-disciplinary perspective. She looks at the science behind numbers, shapes, colours, and their roles in forming reality as well as their use as symbols and tools in the Arts and in spirituality. In this way she describes how you can understand science through art and symbolism, and also appreciate the magic of alchemy in art. Numerate and creative, Karen has a joint Honours Degree and MSc in Mathematics and Management Sciences. Just five simple shapes and patterns combine to make the universal, powerful model called the Gateway to the Heavens. Discover why they have been used down the centuries as potent symbols and tools across all cultures, particularly when used with sacred intent. And why each has an important purpose in your life, not just their significance in moulding reality, but as symbols that remind each of us of the essential components of spirituality.
JULY 8, Wednesday 6.00-7.00pm, Stephen Sturgess – Yoga Meditation

Stephen Sturgess is a London­based yoga and meditation teacher, and the author of The Yoga Book, a recommended text of the British Wheel of Yoga. Since 1969 Stephen has studied and practised yoga and meditation in India and UK under the expertise of well-
known gurus. Practised authentically, yoga provides us with a starting­point for meditation, which awakens us to our oneness with true reality. This book demonstrates how to use a wide range of yoga postures, purification practices, breathing exercises and meditation practices as a portal to a higher consciousness – with all the everyday benefits implied in that phrase: an enhanced sense of peace, love, joy, happiness, harmony and personal fulfilment. Drawing upon the tradition of Kriya Yoga – the goal of which is to attune one's individual consciousness with the Divine, or Universal, Consciousness – Stephen Sturgess shows us how to progress beyond the supple body to the vital, contented mind.

JULY 9, Thursday 6.30-7.30pm, A. Badiner,R. Doblin and R.Forte – Zig Zag Zen

Join Allan Badiner, Rick Doblin, and Robert Forte in a rare London gathering for a book signing to celebrate the UK launch of Zig Zag Zen: Buddhism and Psychedelics.This new edition of Zig Zag Zen: Buddhism and Psychedelics  has evolved from the landmark anthology that launched the first inquiry into the ethical, doctrinal, and transcendental considerations at the intersection of Buddhism and psychedelics. Featuring original essays by Ralph Metzner and Brad Warner; exciting interviews withJames Fadiman, Kokyo Henkel, and Rick Doblin; and a discussion of ayahuasca's unique influence on Zen Buddhism byDavid Coyote; all of which have been carefully curated to extend the original inquiry of authors Joan Halifax Roshi,Peter Matthiessen, Jack Kornfield, Ram Dass, Terence McKenna, Rick Fields and others.
JULY 16, Thursday 6.30-7.30pm, Sonia Ducie – Numerology

Sonia Ducie is a Teacher with The Connaissance School, UK. She is the best-selling author of 11 Numerology books, translated
into 14 languages. With a background in journalism and an early fascination for mathematics, Sonia was drawn to the intuitive, transformational and metaphysical aspects of Numerology. Sonia has practised Numerology professionally for more than 22 years, giving Readings, Teaching -and promoting Numerology, The Connaissance School and AIN – in the media. She inspires others to be themselves (true success) through Numerology.
JULY 17, Friday 6.30-7.30pm, Tobias Churton – Jerusalem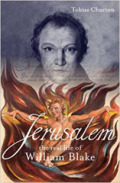 Tobias Churton is Britain's leading scholar of Western Esotericism, a tradition that encompasses Blake's deepest influences. Honorary Fellow and Faculty Lecturer in Western Esotericism at Exeter University, Tobias holds a Master's degree in Theology from Brasenose College, Oxford. His many books include: a biography of Elias Ashmole (1617–1692), the standard work on the great man who gave us the Ashmolean Museum, Oxford; and Aleister Crowley: The Biography (Watkins, 2nd edition September 2012), the definitive work on this controversial figure. Jerusalem is a brilliant new biography of the mystic poet and artist William Blake – and the first to reveal the full complexity of the man, with unprecedented insights into his intellectual, spiritual and creative life.
JULY 23, Thursday 6.30-7.30pm, Theresa Cheung – How to Find Heaven
Theresa Cheung was born into a family of psychics and spiritualists.  She has been involved in the research of psychic phenomena for over twenty-five years. A professional writer and journalist, she is the author of a number of bestselling books including An Angel Called My Name and An Angel Healed Me.   She considers herself to be an ordinary person who has had extraordinary experiences. How to Find Heaven brings the age-old search for the meaning of life right up to date with advice on how to recognise the presence of spirits in everyday life and unlock the divine messages they are constantly sending us. The book takes the theme of a journey, presenting the search for heaven like the search for a hidden treasure – easier to discover if you have the right map.It can be used for strength, guidance and encouragement whenever you feel the need of comfort, hope and love; whenever you need reminding that heaven exists and you can find it anytime you want, right here and right now.
JULY 30, Thursday 6.30-7.30pm, Sidra Jafri  – The Awakening
Sidra Jafri is an intuitive healer whose gifts go beyond the five senses. She helps people to shift the issues holding them back in areas such as wealth, relationships and wellbeing. The personal trauma of leaving her arranged marriage inspired her to develop the Principles of Awakening, nine steps that encourage healing and connection to our authentic self and potential. Sidra's live event, 'The Awakening – Activating the Truth of Who You Are' has moved thousands of people to create more of what they want in their lives.
JULY 31, Friday 6.00-7.00pm, Lisa J Miller – The Spiritual Child: The New Science on Parenting for Health and Lifelong Thriving
Lisa Miller, Ph.D., is Professor of Psychology and Education, Director of the Clinical Psychology Program at Columbia University, Teachers College and is Founder of the Spirituality Mind Body Institute, the first Ivy League graduate program in spirituality and psychology. Dr. Miller is a foremost scientist on spirituality across the lifespan and her innovative research has focused on quantifiable effects of spirituality in health, resilience and thriving, and an overall sacred and joyful life. Her clinical and consultation work focuses on spiritual awareness and spiritual growth, for individuals, families, groups and organizations.
In The Spiritual Child, Miller presents the next big idea in psychology: the science and the power of spirituality. She explains the clear, scientific link between spirituality and health and shows how invaluable spirituality is to a child's mental and physical health.
AUGUST 13, Thursday 6.30-7.30pm, John Baker – Adventures of a 21st Century Dowser
John Baker has appeared on several television programmes, Sissinghurt – National Trust property BBC2 & BBC 4, Sky and Jane Goldman Investigates on the Living Channel. Also 'Impossible' on Channel 5. From time to time, a book comes along that does not fit any particular genre. Adventures of a 21st-Century Dowser crosses all boundaries with the adventures of a man who knew little about dowsing (divining) and, possibly like yourself, cared even less. By accident he discovered that the ability to dowse seemed, in relation to other people, to come easily to him. By trial and error, he embarked on a journey as mysterious as it is fascinating, meeting a whole range of characters and personalities along the way, all of whom add to the general intrigue of the story. Easy to read with some enjoyable disasters, this book will introduce you to a whole new world which is accessible to everyone.
AUGUST 27, Thursday 6.30-7.30pm,  M. Farias and C. Wilkholm – The Buddha Pill
Miguel Farias has pioneered brain research on the pain alleviating effects of spirituality and the psychological benefits of yoga and meditation. He was educated in Macao, Lisbon and Oxford. Following his doctorate, he was a researcher at the Oxford Centre for the Science of Mind and a lecturer at the Department of Experimental Psychology, University of Oxford. He currently leads the Brain, Belief and Behaviour group at the Centre for Research in Psychology, Behaviour and Achievement, Coventry University. Catherine Wikholm read Philosophy and Theology at Oxford University before going on to do a Masters in Forensic Psychology. Her strong interest in personal change and prisoner rehabilitation led her to be employed by HM Prison Service, where she worked with young offenders. She has since been working in NHS mental health services and is currently completing a practitioner doctorate in Clinical Psychology at the University of Surrey. Miguel and Catherine worked together on a ground-breaking research study investigating the psychological effects of yoga and meditation in prisoners. The Buddha Pill explores the human ambition for personal change and its possible illusions, with a focus on yoga and meditation. They examine the psychological and biological evidence, from early research on Transcendental Meditation to recent brain-imaging studies on mindfulness. They also include personal accounts from practitioners, as well as recounting their own experiences of testing the effects of meditation and yoga on incarcerated criminals.
AUGUST 29, Saturday 6.30-7.30pm,  Teal Swan

Teal Swan is an internationally recognized spiritual leader and an influential new voice in the field of metaphysics. She was born with a range of extrasensory abilities including clairvoyance, clairsentience, and clairaudience. Teal survived 13 years of physical, mental, and sexual abuse before escaping her abuser at age 19 and beginning her own process of recovery and transformation. Today, she shares what she has learned with millions of people, teaching them how to find forgiveness, happiness, freedom, and self-love in their lives. She reaches a wide audience through a range of powerful and accessible online resources and through various publications, media interviews, frequency artwork, and Synchronization workshops that she presents around the world. www.TealSwan.com